They say that only single parents understand the struggles of being one. Suhardi bin Ahmad, 50 and Norlina Bte Salim, 49, know this all too well, having experienced it first-hand before. But that was also what brought them together.
Suhardi was a widower, having lost his first wife to cancer in 2012, while Norlina was a divorcee who had divorced her husband in 2008. They both had three children to support.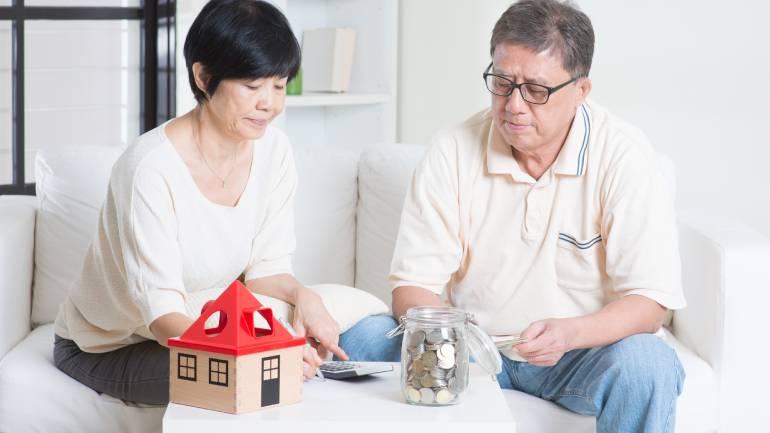 Fortunately for them, they were given a second chance at love. And though being married required one of them to give up a home, the sacrifice was worth it.
Getting Connected
Suhardi and Norlina were introduced to each other in 2013 through a mutual friend, who was Suhardi's colleague and Norlina's ex-schoolmate. Small world eh?
Norlina had reservations about dating and marriage at the time. "I felt like I was in a comfortable place in my life because my kids had already grown up, and I had no intention of getting married," she shares. "We just wanted to be friends at first."
The duo first connected over Facebook, before texting on WhatsApp and Facebook Messenger. This was followed by phone calls, with Suhardi requesting for a meet-up soon after.
"My Facebook profile picture was a cat, so he asked why I didn't have a personal photo and I showed him my picture," she laughs. "He initially wanted to meet after returning from Europe. But after seeing my photo, he requested to meet immediately!"
Long story short, love blossomed between the two and they tied the knot two years later, in 2015.
A Tale of Two Houses
Once Suhardi and Norlina got married, the newlyweds were planning to keep their own houses in Woodlands and shuffle back and forth.
Suhardi bought a resale four-room HDB flat after his first wife passed away. As for Norlina, she was the third owner of another four-room flat, which she purchased in 2010. Both found their respective agents on PropertyGuru during their house-hunting process.
Though they were comfortable living in two houses, HDB rules required one of them to give up their property. As per current laws, married couples cannot own more than one HDB dwelling. So, they wanted to sell both of their flats and buy a new one together.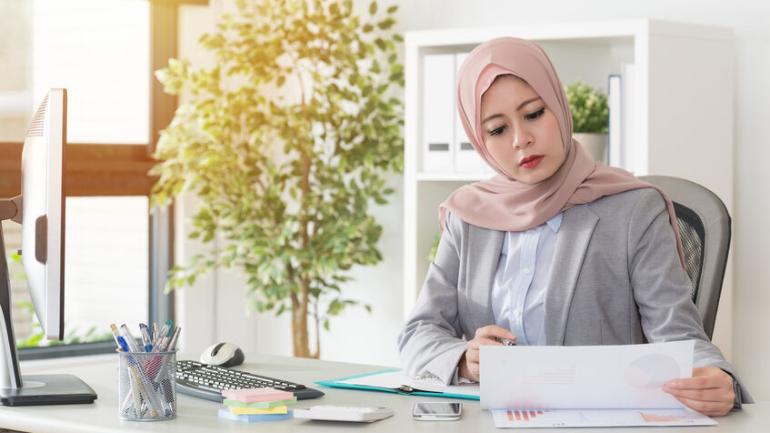 "We put both houses on the market and ended up selling my house first," recalls Suhardi. "After that, we wanted to wait for Norlina's house to sell and buy a five-room flat."
While they waited, they both browsed PropertyGuru to look for potential new homes that would fit the needs of their new combined family.
However, the property market wasn't doing well; Suhardi had sold his home at a loss of more than 100k, and there weren't many interested buyers for Norlina's home. Time wasn't on their side either, as Norlina had quit her full-time job and her CPF that was being used to pay for it was running out. The couple decided not to sell the house after all, and Suhardi took over financing it.
Though finances were tight, the couple managed to obtain a full redemption financial release from HDB to pay off Norlina's house. "After calculating the outstanding loan amount, we split it into two to manage the balance payment of my house," explains Norlina.
All's Well that Ends Well
Fortunately, moving the family to Norlina's home benefited both parties. For one, Suhardi is happy that Norlina's flat is much bigger than his previous home.
"It was tiring having to maintain both houses and go back and forth after work," adds Norlina. "During that period, my youngest son Hadziq was alone at home most of the time too, as my two older boys had married and moved out."
With the new living arrangement, however, Hadziq has companionship at home. He shares a room with his stepbrother Husainy, Suhardi's eldest son.
"Both Hadziq and Husainy get along very well and they are both 23 years old," says Norlina. "Incidentally, they were born just two months apart!"
She also loves the location of her home, with it being surrounded by plenty of food options and near Causeway Point mall and Johor Bahru.
Having everyone settled in their current abode, there are no plans to move out. Instead, they are looking to renovate and spruce up the home, particularly the kitchen, toilets and wardrobes. They also plan to install air-conditioning.
"When the rest of the kids grow up, they will get married and have their own homes," says Norlina. "Then it will be just the two of us, and we'll have more than enough space!"
All images featured in this article are owned by PropertyGuru and should not be used without permission.