British Expat Pays 10K to Rent a Private Pool During Coronavirus Lockdown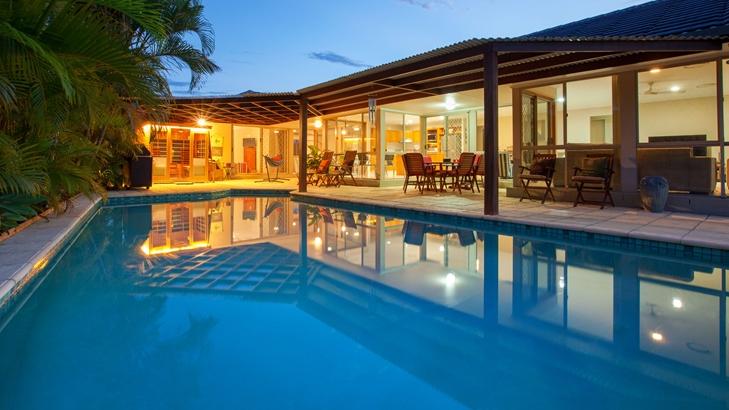 With most of us hunkered down at home because of the circuit breaker measures, it's only natural that we're bored to bits at home. But, one man has gone to extreme measures to cope with his boredom.
He initially wanted to rent the entire bungalow, but was put off by the $30,000 price
Faced with the prospect of not being able to swim in his condo's swimming pool during the circuit breaker lockdown measures, the British man went about to inspect his neighbourhood and found a bungalow in Sentosa Cove with a private pool.
Though he wanted to rent the entire bungalow, he wasn't able to justify paying the monthly lease of $30,000, which is roughly the same as renting a nearby apartment. So he decided to engage a property agent to try to engineer a deal.
"I asked the man why he wanted to rent the bungalow. Is it because of space restraint in his current home?" said Lester Chen, a real estate agent at Singapore Realtors who handled the lease and declined to disclose his client's personal details. "The man replied that he just wanted to use the pool because his was closed due to the lockdown."
Onwer of the bungalow agreed to lease his pool for 3 months
Swim-pressively, Chen managed to convince the owner of the Bali-themed bungalow in leasing out his swimming pool, since that was his client mainly wanted. Both parties decided to sign the agreement on Sunday (26 April).
"I spoke to the owner and we agreed to lease out the pool and garden on two conditions. First, it will only be a short-term lease of three months. And if someone else wanted to rent the bungalow in its entirety, we can terminate the agreement," he said.
With the agreement signed, the man and his family finally have to have a place to swim for the next 3 months. They also can access the swimming pool through a side gate (the house is locked to prevent entry). Best yet, the bungalow is just a 10-minute jog from his condo, or a short golf-buggy drive away.
Chen said that he had received similar requests from individuals who want to rent bungalows in Sentosa Cove just for the private pools and gardens, but that option isn't available to people living on the mainland.
"I've rented out offices, factories, apartments and bungalows. But never just the amenities in a home. This was a first," he said.
If you're out looking for a private pool in Sentosa Cove, maybe we can help