Nothing beats having luxurious swimming pool facilities at your condo doorstep to help you unwind at after a long day, or better yet, spend hours pool side relaxing on weekends.
Depending on your preferences, you'll find condos featuring all sorts of facilities, from 50m lap pools to indoor pools.
Here's our round-up of the 10 best condo pools in Singapore:
For more details on these condos and their swimming pools, continue reading below.

The condo has a lap pool, swimming pool, and spa pool, the surrounding greenery makes this one of the best condo pools in the city. Residents will find lounging areas by the pool deck where they can relax and sunbathe. With an emphasis on water features and garden spaces, Tre Residences is a tropical sanctuary for its residents.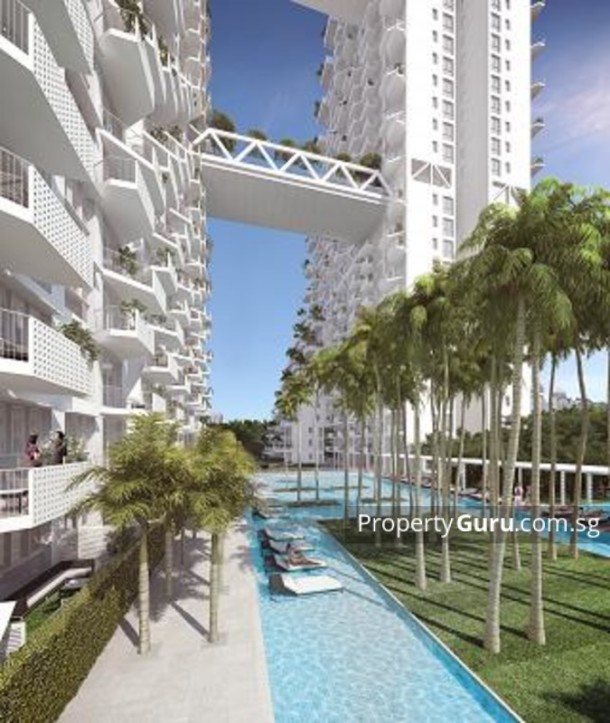 The condo has an infinity pool and sky deck on the 38th floor, with a view of the city skyline. For more serious swimmers, the condo has a 50m lap pool on ground level. Sky Habitat, designed by the same architect as Marina Bay Sands, Moshe Safdie, is a modern wonder to behold.
Already world-renowned for its stunning and unusual architecture, the condominium's large main pool is surrounded by a waterfall terrace. There's also a large waterpark, complete with a lap pool and an aquatic playground for little ones. There's even a rainforest themed spa facility, making this a condo well equipped with water facilities.
This modern condo complex boasts a large lap pool, and wading and ripple swimming pools pools. On the 6th floor, there are also spa pools and jacuzzis for residents. However, the most striking feature of this condominium is the private plunge deck accessible via the balconies of the ground floor terrace houses.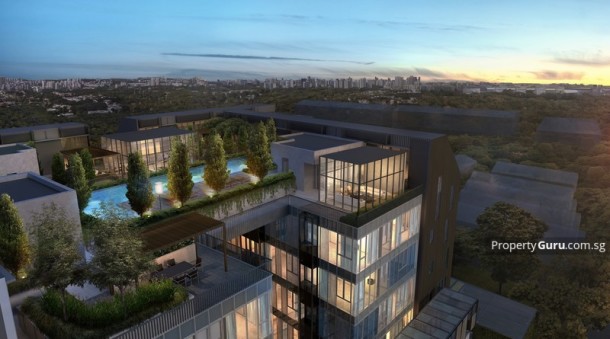 Located a few metres away from the West Coast of Singapore, Bijou has no shortage of swimming facilities. The mixed development condo features a panoramic roof terrace with a swimming pool, lap pool, sun deck, and jacuzzi, all with a panoramic sea view.
This attractive executive condominium boasts a 50m lap pool, kids pool, and an aqua gym fitted with spa seats. Other facilities of Westwood Residences include a MBX Adventure Park, tennis court and a beautiful clubhouse in the development where residents can enjoy their time.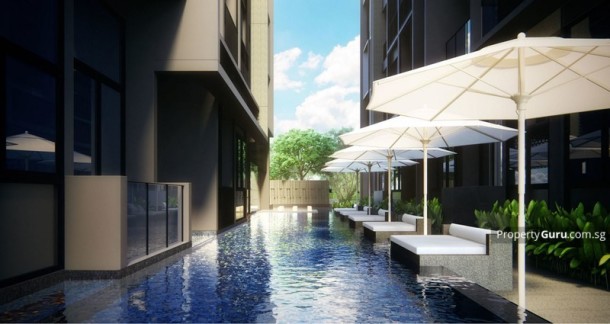 This exclusive condo features a swimming pool, wading pool, jacuzzi, sun lounges, and a sky garden, all in the heart of Bukit Timah. Fit for a lifestyle of luxury and wellness, residents of The Asana can also access the Yoga Pavilion, Tea Garden, and Serenity Lounge.