HDB Ceiling Leaks and Water Seepage: Who's Responsible?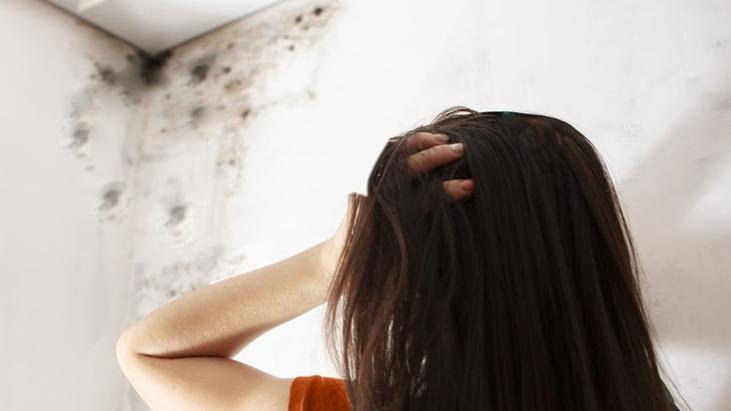 Recently,
The Straits Times reported
that there has been a spike in water seepage and leakage complaints from HDB flat owners during the wet season. According to MP for Tampines GRC Baey Yam Keng, he had received 20 to 30 more complaints, which he claimed is "a lot more" than previous wet seasons.
MPs in other areas
have also reported more complaints related to ceiling leaks and external wall seepage. For example, Bukit Panjang MP Liang Eng Hwa said he had received over 100 complaints in three months.
Although ceiling leaks and water seepage issues in HDB flats are nothing new, if you're experiencing this at home, or wonder what you can do if it happens to you, read on to find out.
Why Do Ceiling Leaks and Water Seepage Occur?
Ceiling leaks occur when water from the above unit leaks through the concrete slab. The main cause of ceiling leaks is the wear and tear of the waterproofing material and the screed (a type of finishing layer applied on internal floors) in the floor slab.
Generally, ceiling leaks happen more frequently in older HDB flats, specifically those that are over 20 years old,
according to Mr Baey
. It also happens predominantly in toilets and bathrooms since these areas are often exposed to moisture.
Meanwhile, water seepage is when water flows from one place to another via cracks on the wall or a porous material, and usually occurs after heavy rainfall. It can also occur if there's a pipe leak, or if the pipe is defective. Apart from that, it may also happen due to renovations. For example, if the plumbing works were not done correctly or if the plumbing materials used were not of good quality.
So What Can I Do and Who's Responsible for the Repair Costs?
If your HDB flat is still under the
Defect Liability Period
, then you don't have to worry because HDB will cover the cost of repairing ceiling leaks and water seepage. In fact, HDB provides extended warranties for ceiling leaks and water seepage and will cover you for three years and five years respectively.
However, if your HDB flat is no longer under 'warranty', you may lodge a complaint to your town council if you discover water seepage through the rooftop or walls. Your town council is responsible
for the general upkeep of common properties in the area, which include the roof and walls in an HDB block. When lodging a complaint, be sure to also include photo and/or video evidence as proof.
If the cause of the water seepage is determined to be through cavities such as window frames and old air-conditioning panels, then it falls under the responsibility of the flat owner. In other words, you would need to hire a contractor and repair the damage on your own.
On the other hand, if there's a ceiling leak between the upper and lower floor units, both owners would be responsible for the repairs; this is according to the
Home Care Guide on HDB's site
.
The upper floor and lower floor owners would need to amicably agree to resolve the issue by hiring a contractor to carry out an inspection, and split the cost. It is vital that you inform your neighbour upstairs if you encounter early signs of leaks so that they can be resolved quickly and before the situation escalates. Nevertheless, you should still inform your town council and/or HDB beforehand as they may help to assist in the investigation.
If you prefer to use HDB's contractors, you may contact the three contractors listed on the HDB website:
Mr Kevin Zuo (91268198 / kevinzuo@ecbuilders.sg)
North and West Region of Singapore
Jacob General Contractors Pte. Ltd.
Mr James Tan (90277206 / jacobgen-hdb@outlook.com)
Success Forever Construction & Maintenance Pte. Ltd.
Mr Jack Oei (96898822 / 6752 2212 / enquiry@successforever.com.sg)
Central and South Region of Singapore
Note that both the upper and lower floor residents will only split the cost of repairs if the cause is determined to be wear and tear. If the leak is caused by the renovations done by the upper-floor resident, then the upper-floor resident would be liable for the costs.
In some cases, HDB may offer assistance and co-share 50% of the repair costs via the
Goodwill Repair Assistance (GRA) scheme
. The remaining 50% will be shared between the upper and lower floor owners.
If the owners agree to take up the GRA, HDB will carry out an inspection and determine the source of the leak. If it's under the scope of the GRA, HDB will arrange for a contractor to carry out the repairs.
However, note that the scheme only covers the cost of repairing the floor slabs, and does not cover damages done to personal fixtures and fittings such as lighting, cabinets, showers screens, etc. Such claims would need to be sorted out between the flat owners.
What if My Neighbour Doesn't Allow the Inspection or Pay for the Damages?
Of course, it's not always when you get cooperative
neighbours
; in some situations, your neighbour may think that it isn't his/her concern or wouldn't want to share the cost of repairing. After all, they would also need to deal with the stress and inconvenience, including coordinating with all parties.
If this happens to you, you may approach your grassroot leaders for help. Failing that, you can take legal action against your neighbour.
HDB Has also Introduced New Repair Technologies
Via the nanotechnology waterproofing system, contractors only need to spray an invisible coat of liquid solution onto the tiles to prevent water from entering.
Meanwhile, the overlaying waterproofing membrane system requires the application of resin-based waterproofing membrane coating on the existing tiles.
These repair methods are much faster and less intrusive, so they're great for those who do not wish to hack their toilet tiles, or want to keep their existing finishes in their toilets. The work can be completed within a day, instead of three and a half days, which is how long it would typically take for hacking the tiles.
Hopefully if or when these methods are implemented, it would encourage more neighbours to cooperate and resolve their issues amicably.
Other FAQs Related to HDB Ceiling Leak and Water Seepage
How Do I Report a Ceiling Leak to HDB?
You may also approach HDB for help and under the Goodwill Repair Assistance (GRA) scheme. Under this scheme, HDB will pay for 50% of the cost, and the remaining 50% will be split between the upstairs and downstairs residents.
What is The Cause of Water Seepage?
Water seepage happen where there are cracks on the wall, if there's a pipe leak, or during renovations.
What Should I Do if My Ceiling Is Leaking?
If your ceiling is leaking due to wear and tear, you should reach out to your upstairs neighbour to resolve the issue as both of you share the responsibility of repairs. Failing that, you can reach out to HDB for assistance.
This article was written by Victor Kang, Digital Content Specialist at PropertyGuru. When he's not busy churning out engaging property content* or newsletter copies, he's busy being a lover of all geeky things. Say hi at:
victorkang@propertyguru.com.sg
.
*I mean, I'll try