In his 1992 novel Snow Crash, sci-fi author Neal Stephenson imagined a "metaverse", a virtual reality in which people could hang out with friends, go shopping, play games, attend events and otherwise be digitally entertained.
Three decades later, the metaverse is now real. What's more, you can buy, sell and rent out real estate on it!
While owning virtual real estate might sound like a joke to some, there are others who believe it's the next big thing. Which side of the digital fence do Singaporeans fall on? That's what PropertyGuru wanted to find out.
What is the Metaverse?
Right now, the metaverse isn't a single unified platform. Instead, it is currently scattered across virtual reality platforms, each with its own logic and virtual currency.
For virtual real estate, the most prominent platforms are
The Sand
b
ox
and
Decentraland
. These platforms are divided into plots of "land". Users buy these plots using the platform's currency and become virtual landowners.
Because these platforms offer only a finite number of plots, players large and small have rushed to chope their plots.
Individual speculators have also "invested" in metaverse, with
Snoop Dogg, Paris Hilton
and
JJ Lin
among some of the most high-profile early adopters.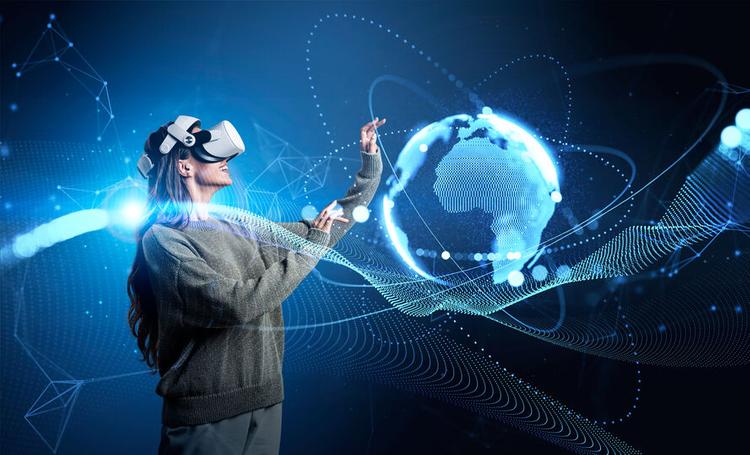 How Much is Property or Land in the Metaverse?
Despite being merely virtual, metaverse land doesn't come cheap.
Let's look at
local singer JJ Lin's investment
as an example. He reportedly bought 3 plots of land on Decentraland at 6,000 MANA each (MANA is Decentraland's currency), equivalent to around S$41,000 at the time. In total, he spent about S$123,000 on virtual land.
There are a couple of ways to pay for metaverse real estate. You can buy land directly on the metaverse platform after purchasing its native currency, like MANA (Decentraland) or SAND (The Sandbox), using fiat money.
Your purchase will be recorded in an NFT, which will live permanently on a public blockchain ledger. This
NFT functions much like a title deed
, removing the possibility of dispute or accidentally doubled transactions.
Study: Many Singaporeans Not Interested in Metaverse Real Estate Because They Don't Know Much About It
So, are locals keen to become landowners in the metaverse?
We polled almost 1,000 Singaporeans in our
latest Singapore Consumer Sentiment Study (H2 2022)
, and found that 63% were not interested as yet. The key reason for their skepticism was the lack of knowledge about the subject, the fact that metaverse real estate is not tangible, and that it is not regulated in Singapore (for now, at least).
| | |
| --- | --- |
| Reasons to Buy Real Estate in the Metaverse | Reasons Not to Buy Real Estate in the Metaverse |
| It is trendy | Don't know anything about the metaverse |
| It has high potential investment returns | It is not "real", tangible property |
| The user experience is good | It is not regulated |
There were a few surprising findings from the study: firstly, 67% of high-income earners said no to investing in the metaverse — higher than 60% of middle-income and 53% of low-income earners. Secondly, younger Singaporeans (22 to 29 years old) were the least interested across age groups. Despite being more tech-savvy, 67% of them said no to metaverse property, compared to 57% to 66% for older respondents.
Reasons to Buy Property or Land in the Metaverse
Of those who said they were interested in buying metaverse real estate, here are the top 3 reasons:
1. It's The In-thing
35% of pro-metaverse respondents cited trendiness as a reason to invest in the metaverse. This sentiment was more prevalent among the higher-income (49%), perhaps because they have more disposable income to pursue this trend for fun.
2. Potential Investment Returns
34% cited potential investment returns as the reason to buy into the metaverse. This sentiment was more pronounced among the middle-income earners (46%) who might be looking for ways to get higher returns on their investments.
3. The User Experience
34% said they were willing to invest in the metaverse because they liked the user experience. This sentiment was especially prevalent among the low-income segment (55%) and female respondents (44%) who may see metaverse real estate as more of a consumer or status good than an investment.
The other 3 reasons cited were: real estate companies are already buying (30%), commercial companies are already buying (27%) and the metaverse is not regulated (15%).
Reasons Not to Buy Property or Land in the Metaverse
Many respondents were not keen on buying metaverse property right now, and these are the top 3 reasons cited:
1. Lack of Knowledge
48% of respondents don't know anything about the metaverse (let alone enough to invest in it!). This trend was more pronounced among those aged 40 years old and above (54% to 68%), females (53%) and low-income earners (60%).
2. Not Tangible
43% declined to invest because they didn't see metaverse real estate as real property. This sentiment was strongest among those we presume to be more knowledgeable about investing and the property market: investors (60%), landlords (51%) and high-income earners (49%).
3. Lack of Regulation
Singaporeans place great trust in regulators to protect consumers against scams and investing risk, so it's no surprise that 36% of respondents cited this as a reason not to invest. This sentiment was strongest among middle-income earners (42%).
The other reasons cited were: metaverse real estate is unstable (29%), it is just a fad (22%) and it is not a good investment (7%).
Despite the hype, for now, it seems that Singaporeans are not interested in buying metaverse property, preferring to invest our money in assets with proven value (like actual property!).
This article was written by
Clara Lim
, who loves to read, write, and go on very long train rides. Her dream home is a tiny house in the woods, but she's currently living happily with her pets in a resale HDB flat.
Disclaimer: The information is provided for general information only. PropertyGuru Pte Ltd makes no representations or warranties in relation to the information, including but not limited to any representation or warranty as to the fitness for any particular purpose of the information to the fullest extent permitted by law. While every effort has been made to ensure that the information provided in this article is accurate, reliable, and complete as of the time of writing, the information provided in this article should not be relied upon to make any financial, investment, real estate or legal decisions. Additionally, the information should not substitute advice from a trained professional who can take into account your personal facts and circumstances, and we accept no liability if you use the information to form decisions.