These days, you may have a job posting anywhere. That's certainly the case for Von Lim, who is a researcher who specialises in sustainable energy. The native Singaporean returned to Singapore in 2019 after a short stint in Australia and decided to stay; a decision he made considering the ongoing pandemic.
Instead of renting, he wanted to purchase a house as he feels would be more beneficial in the long term. "
Renting in Singapore
is hefty, and it doesn't make sense, particularly to the older generation. My parents advised me to always buy instead of rent if you have the means to do it," shares Von.
In searching for his new place, Von's main criterion was accessibility. "As Asians, parents are always an integral part of our lives even as we grow older. I'll be living with them in this
new condo
, so having easier access for them to roam around Singapore in Chinatown or Telok Blangah is crucial," he shares.
Reaching Out to an Old Friend
Von decided to reach out to one of his long-time friends who happens to work as a property agent now. They visited just two places before deciding on his current condo in
Bukit Merah
. "We had gone to
District 3
and
Newton
, as we wanted somewhere in the city fringe area," he says. Although he eventually decided on a place in Bukit Merah, he is happy because it's actually within walking distance to Sentosa and Vivocity. "It's right at the doorstep of Singapore's General Hospital," he smiles.
As the condo is currently still under construction, he's not living in the condo yet. Von says that he was quite hesitant to buy an uncompleted property at first, but he was ultimately convinced because of the developer. "Buying something that doesn't exist can be quite daunting, but the developer has a good track record, and every time I go by, the construction is continuously happening," shares Von.
Von also went to the show flat to choose the right floor plan and layout that best suits his needs.
Financing a New, Building-Under-Construction (BUC) Condo
Von understood that purchasing a new home is a decision one should not take lightly. "I had various discussions with my family and agent to come up with the best solution in terms of budget that I can afford and how to finance it properly. My prior business ventures also helped me in my decision making," Von remembers.
Trying to DIY Was Challenging
He tried to secure a home bank loan on his own, but because his day job requires most of his attention, he was unable to keep up with everything that was required to secure the loan and deal with the financial side of things promptly. To make things easier, his agent introduced him to Joyce Lim, a financial advisor from
PropertyGuru Finance
.
"When you want to purchase a house, there is a lot of jargon that is difficult for the average person to understand. Moreover, there are schemes and payment options to choose from. You have to consider how much downpayment you're willing to pay from your CPF. All of these can be challenging to manage on your own," says Von.
Securing A BUC Loan With Help
With the assistance of Joyce and his property agent, he was able to finance his condo properly and with ease. Joyce advised him on which payment schemes and options to take. They ended up with a
progressive payment scheme for BUC
with a 1.06% interest rate to be paid over 24 years.
However, he still did his own due diligence after consulting with Joyce. "As a researcher, it's in my nature to do my own research, even after what Joyce said to me. After I did my research, I realised that what she had been saying added up and was true."
Von also admired Joyce's professionalism in handling his queries. "I know that I'm not the only client Joyce had; she has many, but she always remembers each of her clients' needs. She always answers my calls promptly and is very patient with me. Her service was phenomenal, Von grins.
Planning for Investment Opportunities Ahead
Once the condo is built, Von plans to stay there in the near future, but he's open to renting out the condo as an investment. "As I'm a researcher, I may be posted in different countries to do my research. I arrived in 2019 after a year in Australia, so it would be nice to rent it out if I'm not in Singapore. It can be an excellent investment for the long haul as properties continue to grow and appreciate," Von closes.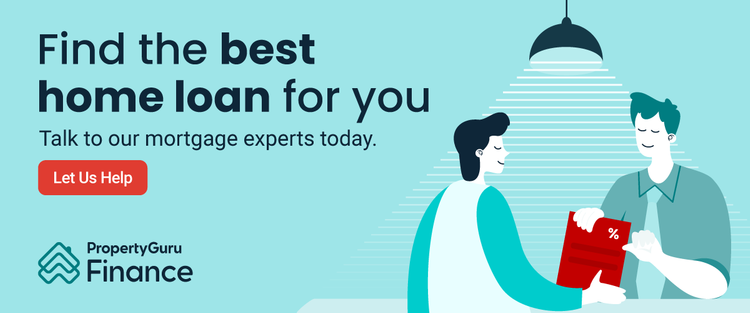 Chat with us on Whatsapp
Fill up an online form
Disclaimer: Information provided on this website is general in nature and does not constitute financial advice.
PropertyGuru will endeavour to update the website as needed. However, information can change without notice and we do not guarantee the accuracy of the information on the website, including information provided by third parties, at any particular time. Whilst every effort has been made to ensure that the information provided is accurate, individuals must not rely on this information to make a financial or investment decision. Before making any decision, we recommend you consult a financial planner or your bank to take into account your particular financial situation and individual needs. PropertyGuru does not give any warranty as to the accuracy, reliability or completeness of information which is contained on this website. Except insofar as any liability under statute cannot be excluded, PropertyGuru and its employees do not accept any liability for any error or omission on this website or for any resulting loss or damage suffered by the recipient or any other person.
All images featured in this article are owned by PropertyGuru and should not be used without permission.