As a legal contract, home loan documents and agreements come peppered with legal jargon that the typical homebuyer or layperson may not understand. If you're confused by all these complex words and are wondering if there's some hidden meaning that may become a problem for you later on, fear not! We are here to help you understand and make sense of your home loan so you can complete your mortgage journey seamlessly and with minimum hassle.
Here's a quick guide to the more common terms you may have encountered or heard mentioned before:
Amortisation

Rest

Escrow

Floor rate

Legal clawback

Equity

Collateral

Power of Attorney

Cash-over-Valuation
Amortisation
One thing everyone does with a loan would be to pay it back, in regular intervals over time, with interest. "Amortisation" is simply that process in one word. To amortise a loan is to pay it back in the way we're all familiar with. The time schedule you agree on with the banks for paying back the loan in full is called the "amortisation schedule".
Rest (as in, Monthly or Daily Rest)
Every loan has a rest
—
i.e. The frequency with which the outstanding loan amount is calculated (and how often the remaining interest is updated). Loans can be agreed on a daily rest, monthly rest (the most common), and annual rest basis.
The shorter the rest, the more you get to save in interest payments. For example, if you have an annual-rest loan, the outstanding total interest payable will only be updated once a year–regardless of how much you have amortised over the year or partially repaid outside of the schedule.
On the other hand, a daily-rest loan will update the interest today if you partially repaid a large sum yesterday, resulting in an immediate reduction in interest due.
Escrow
In property transactions, "escrow" refers to the use of a neutral third party to hold and regulate the transfer of titles and large amounts of funds (a process called "conveyancing") on behalf of two parties in the midst of a transaction–such as a buyer and a seller.
These funds or titles would only be released when certain conditions have been fulfilled
—
such as full payment being made, whether from your own funds or from a mortgage. Simply put, escrow accounts and agreements are a safety net that insure against loss, bad faith and fraud, and it is the law to use escrow for property-related transactions in Singapore.
Floor Rate
Home loans with a floating interest rate (which fluctuates according to the movement of the benchmark rates they are pegged to) may have a "floor rate" stated. The floor rate is the minimum interest rate your bank will charge you for your loan, regardless of how low the benchmark rate falls. Floor rates help protect lenders like banks when the market is unstable by ensuring a certain level of interest income from borrowers.
Legal clawback
As one of the incentives offered to home buyers to take up a home loan with them, banks may offer to subsidise or cover the legal costs of conveyancing incurred during the property purchase and mortgaging process.
To ensure that this does not become a loss to them when borrowers decide to refinance their loan with another bank at the earliest opportunity, lenders often include a "legal clawback" clause in loan agreements that defines a timeframe within which the borrower must pay back the legal costs if he/she decides to refinance.
Borrowers take note
—
it is possible for this legal clawback period to be longer than your lock-in period! So just because your lender allows you to refinance with another bank doesn't mean you may be able to do so without penalty. If unsure, double-check!
Equity
"Equity" refers to the value of an asset after liabilities have been subtracted from it. In property terms, it refers to the value of your property after deducting the value of outstanding mortgages. Depending on your liabilities and the appreciation or depreciation of your property, you either end up with "positive equity" or, in the worst case, "negative equity".
In property finance, one common use of equity is in applying for
home equity loans
(or term loans), which essentially allows you to use property with sufficient equity as collateral to take out cash loans.
Collateral
Since we're on the subject of collateral, "collateral" refers to any assets that are pledged by a borrower in order to get a secured loan, which usually has a lower interest rate as the lender has a means of recovering the loan amount in the event of a default. In this situation, the bank would repossess the collateral and sell them to settle the outstanding amount.
Power of Attorney
Imagine that your aged parents are no longer mobile, and have to live in a nursing home. They would like to sell their property, or rent it out, but are no longer able to do so in person. As such, they give you the "power of attorney", which is the legal authority to act on their behalf to carry out these functions and sign off on the necessary paperwork on their behalf instead.
Power of attorney can be given to family and friends, or to a lawyer, and specifies what tasks the recipient is empowered to do. In property terms, power of attorney is usually given by the person who owns the property when he/she is incapacitated or absent in some way that makes it impossible for them to manage or dispose of their own property e.g. migration or overseas job posting.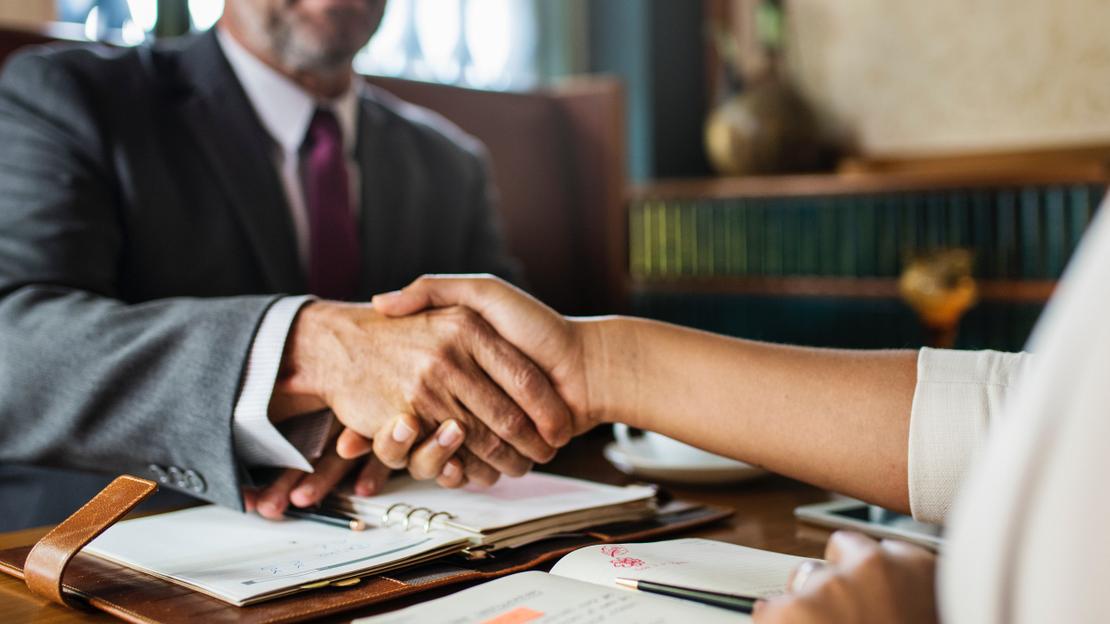 Cash-over-Valuation (CoV)
CoV refers to the amount by which what you pay for a resale HDB flat exceeds the official valuation. The CoV does affect your budgeting for the flat you buy. Home loans for HDB flats are defined by the loan-to-value ratio taken from the lower valuation for the flat, hence leaving any CoV uncovered and completely out of your own pocket.
As the CoV represented profit for home sellers, it used to be a major factor in resale prices. However, since 2014, to rein in the rise in CoV, HDB has stopped publishing CoV reports and begun requiring buyers and sellers to agree on prices before the official HDB valuation is revealed.
Need More Help?
We hope you now have a better understanding of these legal terms as you come across them in your mortgage paperwork.
Still confused? We get it. It can be tedious to try and read up and understand everything on your own. To make things easier for yourself, why not lean on our
Home Finance Advisors
?
PropertyGuru Finance
is happy to offer free help and advice! Whether it's explaining difficult terms and what they imply for you, or helping you find and compare the best home loan package that meets your needs, all the help you need is here in one seamless experience, just one click away.
Chat with us on Whatsapp
Fill up an online form
Disclaimer: The information is provided for general information only. PropertyGuru Pte Ltd makes no representations or warranties in relation to the information, including but not limited to any representation or warranty as to the fitness for any particular purpose of the information to the fullest extent permitted by law. While every effort has been made to ensure that the information provided in this article is accurate, reliable, and complete as of the time of writing, the information provided in this article should not be relied upon to make any financial, investment, real estate or legal decisions. Additionally, the information should not substitute advice from a trained professional who can take into account your personal facts and circumstances, and we accept no liability if you use the information to form decisions.