Have you ever wished you could go back in time and tell your younger self all the things you know now? Especially about things related to property and home financing? Because that's exactly how George, 28, and Charlynn, 23, feel.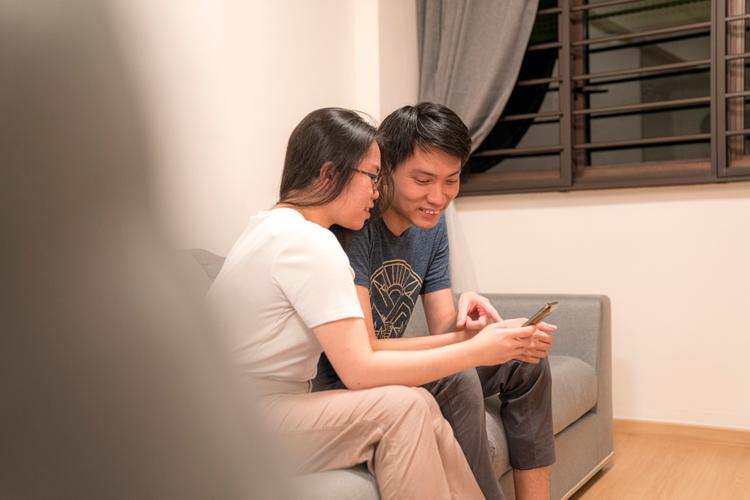 It's been four years since the couple began dating and six months since they moved into their
4-room resale flat
. After putting in the hard work of researching the available grants to
decide between a BTO and resale flat
, they finally settled into their dream home which is just a short walk from a neighbourhood shopping centre and Woodlands South MRT station.
And while all is great now, life lessons are rarely served up without twists and turns. It does always help, though, to have your best possible teammate for the journey ahead. Here are five things the couple learnt on their homebuying journey.
Lesson #1: Just Because HDB Resale Prices Are High Doesn't Mean It's The 'Wrong' Choice
Applying for a house is a rite of passage into adulthood for young couples – many apply for a Build-To-Order flat before even proposing. But George and Charlynn decided on the path less travelled: they chose to buy a resale flat while prices remained at a record high despite their low purchasing power. Definitely a unique step to take!
At the point of application, Charlynn was still a student and George had worked full-time for a few years. While this meant that George had accumulated enough in his CPF Ordinary Account (OA) and had some personal savings, their combined income still remained relatively low.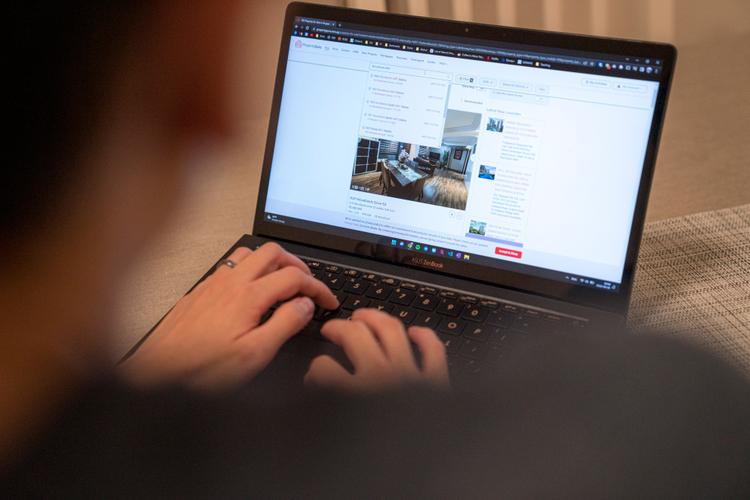 Despite the couple's relatively low purchasing power, Charlynn and George tried their luck to look for a suitable resale flat on PropertyGuru. After all, they did have grants available to them, designed to support couples who were in similar financial circumstances.
Now, with Charlynn and George both working full-time jobs, putting in their application early has definitely shown itself to be a blessing. The pair's 4-room HDB resale flat cost $470,000 in total, inclusive of
Cash Over Valuation (COV)
. After the grants, they were able to get their cost down to $380,000.
When asked how they manage their monthly instalments each month, George responded, "Aiya, it's only $82 cash every month after maxing out my CPF contributions!"
Lesson #2: It Pays to Be 'Kiasu' And Research Everything
Since this was their first time applying for a house, George and Charlynn embarked on their home buying journey with little clue about purchasing a property.
"It was definitely confusing navigating the HDB portal website at the start. I did feel like there were times when the information was not enough."
To combat this, the couple subscribed to HDB's Telegram broadcast group and visited the HDB website multiple times; studying the grants and which grants they were eligible for. Similarly, when choosing between an
HDB loan or bank loan
to finance their home purchase, the available articles on the Internet were a life-saver.
"I also tried searching on Google and YouTube to see if there were articles or videos that could explain the whole resale purchase process a lot clearer," Charlynn explained.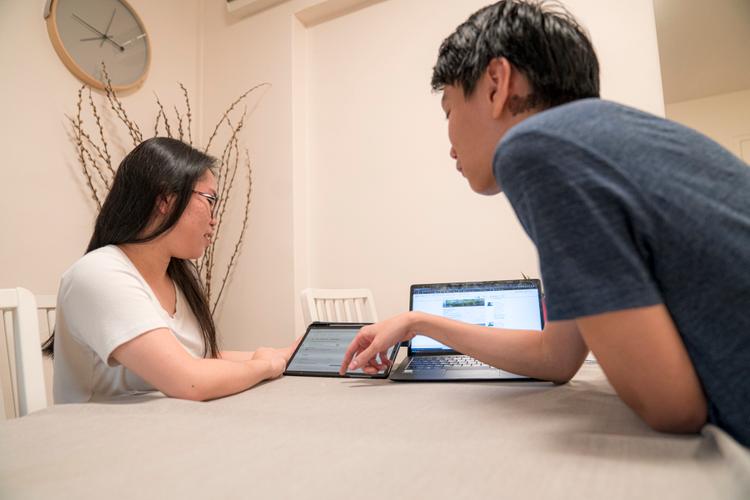 The couple also asked friends and families for advice, drawing insights from their experiences.
Lesson #3: Keeping Up With Property Market Trends and Prices Can Help You Make Money-saving Decisions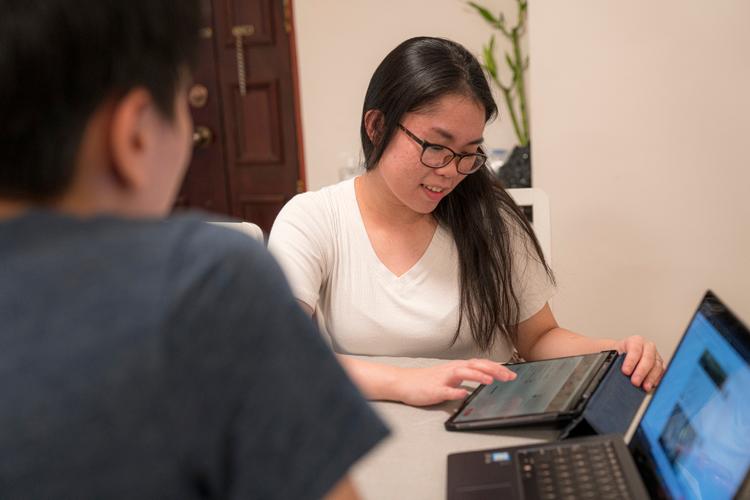 With this piece of information in mind, they decided to buy a house as soon as possible, before further price hikes.
"We wanted to get the flat as soon as possible, before housing market prices got too high above our budget," George commented.
Keeping up with market trends went a long way. Even the littlest bits of knowledge and information contributed to George and Charlynn being able to make educated decisions when the time came to purchase their home.
Lesson #4: Keep An Open Mind, There May Be Better Alternatives Out There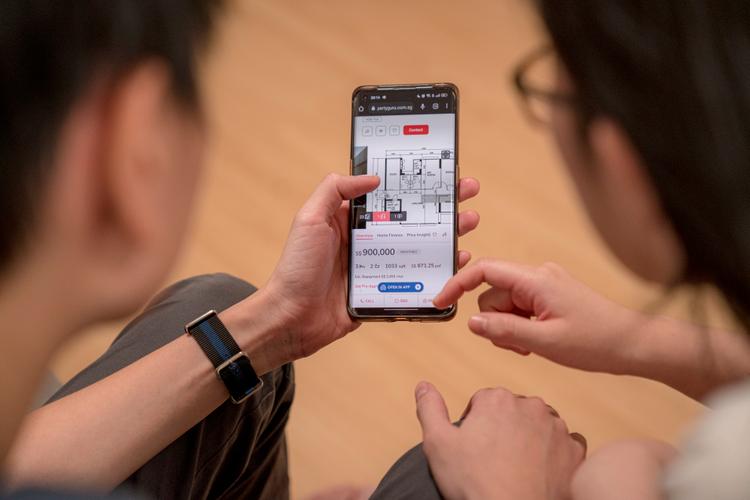 Perhaps the most important lesson they would like to pass on, though, is to keep an open mind when it comes to your housing options.
One of George and Charlynn's regrets was not deciding on a resale flat earlier on. Like many young couples, the pair looked forward to buying a BTO flat. They had actually tried balloting for a 4-room flat during the August 2020 BTO exercise.
"I think it is 'common knowledge' that BTO exercises are the way to go for couples who have yet to graduate from university, so I instinctively thought that it was the way for us too," Charlynn explained.
"If we had figured out that resale was the way for us, we would also have financially prepared ourselves for the route, having a headway in our finances may have allowed us a wider selection in the resale market, and of course, a little less stress," George added.
Lesson #5: Trust the Process… And The Industry Experts
Despite the ups and downs though, George and Charlynn both agree: their home buying process went well, and they're both happy with how things turned out.
"My favourite feature (of the house)… hard to say because I love every bit of it. It's made how we like it," Charlynn told us.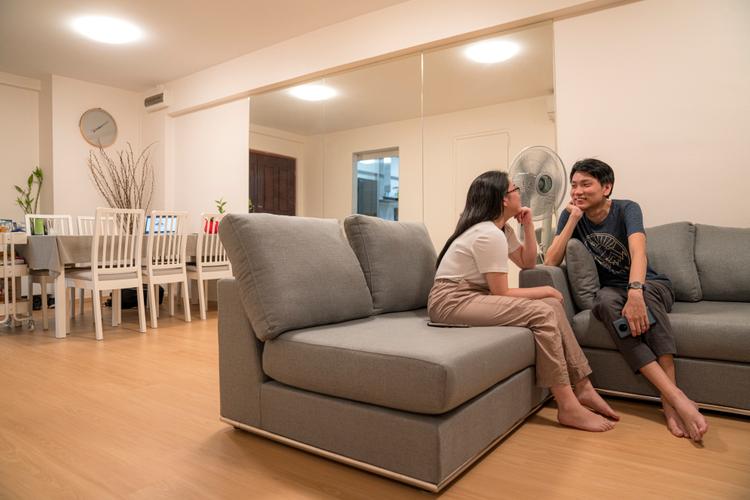 The largest part of making their property purchasing journey a smooth one was the professional help they received from a property agent. Engaging an expert in the property market meant that they received an overview and breakdown of all payments to expect, which allowed them to make better decisions.
Experts like those on
AskGuru
allow you to get a clearer idea of how the property purchasing process goes, so you don't have to sweat the small stuff! PropertyGuru Finance mortgage experts are also available for free 1-to-1 consultations so you can get tailored financial advice from them – all at no cost.
It can all be very daunting, but, as Charlynn herself says, "Trust in the process, and don't need to be so 'gan jiong'. The whole purchasing process can be much faster than you think."
George and Charlynn's journey was smooth but filled with ups and downs. From having to conquer financial aspects of home buying they did not understand to rushing for time, it would definitely have been a lot easier had they been able to go back in time and tell their younger selves all they know now.
The processes behind buying a home may be complicated to some, especially if you're starting on a blank page. But hopefully, with some insights from a couple who's recently gone through it, it'll be a little easier.
Chat with us on Whatsapp
Fill up an online form
Disclaimer: Information provided on this website is general in nature and does not constitute financial advice.
PropertyGuru will endeavour to update the website as needed. However, information can change without notice and we do not guarantee the accuracy of the information on the website, including information provided by third parties, at any particular time. Whilst every effort has been made to ensure that the information provided is accurate, individuals must not rely on this information to make a financial or investment decision. Before making any decision, we recommend you consult a financial planner or your bank to take into account your particular financial situation and individual needs. PropertyGuru does not give any warranty as to the accuracy, reliability or completeness of information which is contained on this website. Except insofar as any liability under statute cannot be excluded, PropertyGuru and its employees do not accept any liability for any error or omission on this website or for any resulting loss or damage suffered by the recipient or any other person.