NTU Hall Alternatives: 11 Cheapest HDB Rooms for Rent Nearby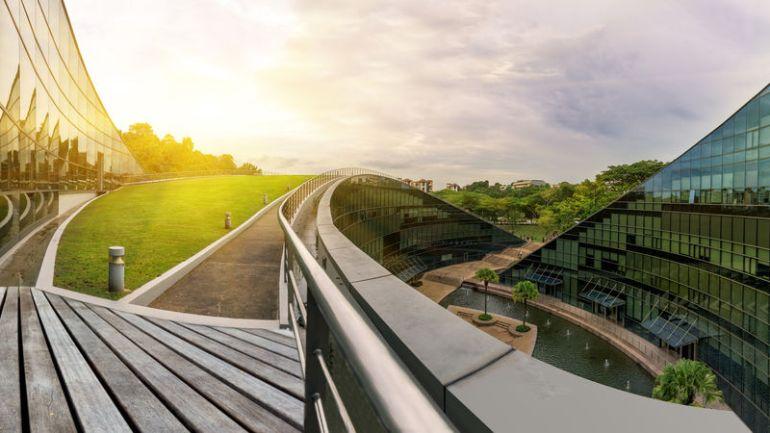 Nanyang Technological University (NTU) has quite the reputation for being inaccessible. Nicknamed "Pulau NTU", the campus is almost like an island of its own, located in the far west of Singapore at 50 Nanyang Avenue. So very unsurprisingly, many students, both local and foreign, often choose to live on-campus—i.e., the NTU halls.
However, getting a spot in the NTU hall may be challenging. If you didn't manage to secure a vacancy and are looking for alternative housing in the Jurong West area, we've got you covered. In this guide, we compare NTU hall rates with HDB flat room rentals nearby and list the cheapest options currently in the market.
2021 NTU Hall Applications Amid COVID-19 Situation
2021 has been a strange year indeed. University hall applications are always competitive, but it doesn't typically make it onto
The Straits Times.
Normally, the NTU halls can accommodate up to 14,000 students, offering a mix of different room types for different budgets and needs.
However, on 1 July 2021, the university said that it was reviewing its hall vacancies and eventually announced that it will reduce the number of spaces available. This left many students in a panic, as they would need to settle their accommodation before the start of school in August. It was not disclosed explicitly what the reason for the restriction was, but the announcement stated that it was "imposed by the authorities" and that there is a "need to reserve a certain number for COVID-19 isolation and other related purposes".
This led to a public outcry.
The most affected were the international students
who needed to evict the campus and find an alternative place to live under extremely short notice. As of 2 July afternoon,
over 5,200 people had signed a petition
for the university to reconsider the hall allocations.
Thankfully, that same night (2 July), NTU reversed their decision, taking note of the students' challenges and feedback. Now, international students currently residing in the halls will be able to stay. First- and second-year students in the upcoming academic year and active hall residents who have full points for participation in hall activities will also be assured a spot.
While it is reassuring that most previously affected students will not be displaced after all, the university had previously said in a statement to The Straits Times that this year's demand for hall rooms was "exceptionally strong". In case you're one of the unlucky ones who did not manage to secure a spot, we've shortlisted 11 of the most affordable HDB rooms for rent nearby.
11 HDB Rooms for Rent Near NTU and Under $700 Monthly
| | |
| --- | --- |
| HDB Room for Rent in Jurong West | |
| | $550 per month (ladies only) |
| | |
| | $650 per month (men only) |
| | |
| | |
| | $750 per month (ladies only) |
| | $750 per month (no cooking allowed) |
| | $750 per month (no cooking allowed) |
| | |
| | $750 per month (no air-con) |
| | |
N
ote: All rooms listed above were available at the time of writing. However, due to the nature of property listings, the ads may be taken down any time.
NTU Hall vs HDB Rooms for Rent
If you're thinking of renting from the open market, you may be concerned about the cost.
NTU hall rental rates are very affordable, starting at just $265 for a twin-sharing room without air-conditioning. Those who want air-conditioning and/or an attached bathroom can pay up to $605 for more premium rooms. In contrast, the cheapest rental option on the open market is HDB common rooms. For HDB room rentals in the area, prices are typically at least $600.
If you're one of the affected students and are looking for a rental home urgently, you may find PropertyGuru useful in shortlisting potential homes. You can search for room or entire apartment rentals, and if you have a budget, use our search filter to narrow down your choices.
We can't promise that they'll be as affordable as NTU's hall rates, but at least you can shortlist the cheapest alternatives during this time.
Where to Rent Near NTU
Although the NTU campus is indeed very large and quite 'ulu', there are residential estates near the entrance into the school. Nearest to NTU by distance are the HDB flats on the other side of the PIE, specifically Jurong West Street 81, 91 and 92.
However, although these are the nearest to the entrance into NTU from Pioneer Road North, it may not necessarily be the most convenient. The reason being that NTU is very big, and you probably won't be walking to your classes.
In this case, you can consider
accommodation near Pioneer MRT
and/or
Boon Lay MRT
, which are only slightly further away. The university has shuttle bus services from those transport nodes that'll take you directly to the different parts of the campus.
If this is your first time renting a home in Singapore, you may also want to check out these renting guides:
More FAQs related to NTU Hall and Accomodation
How Much is NTU Hall?
NTU hall rental rates start at $265 and go up to $605, depending on what room type you choose and whether you share. There is also an application fee of $16.05 (incl. GST) when you apply.
Can You Choose Your Hall in NTU?
No. You can apply for your preferred room type, if successful, you will be randomly assigned a room in a hall.
How Many Halls Does NTU Have?
There are 23 NTU halls: halls 1 to 16, Crescent Hall, Pioneer Hall, Binjai Hall, Tanjong Hall, Banyan Hall, Tamarind Hall and Saraca Hall.
Is It Cheaper to Stay in NTU Hall or Rent A HDB?
It is cheaper to rent a room in one of the NTU halls. However, vacancies are limited and it is subject to availability.
Where Are the Nearest HDB Flats to NTU?
The nearest HDB flats are at Jurong West, and around Pioneer and Boon Lay MRT stations.