There's only so much space to be found in your home before all your furniture, cabinets, and other essentials overwhelm your house.
Fortunately, one effective way you can curb with space limitation is by installing a mezzanine floor between the void spaces of your ceiling and floor.
But while it's tempting to hack down your partitions just to accommodate one, you'll need to adhere to the guidelines and seek approval from the relevant authorities beforehand. Here's what you need to know:
What is a mezzanine floor?
A mezzanine floor is basically the middle floor between two structures, usually between the ceiling and ground floor of a building.
Unlike a traditional floor, a mezzanine floor is much smaller, being 25% or less than the size of a floor. It's also usually constructed for a specific purpose, for instance, as an additional living room.
Mezzanines are commonly installed in offices, warehouses, showrooms, factories, and galleries to utilise the massive gap between the ceiling and floor, and are converted into additional, useful spaces.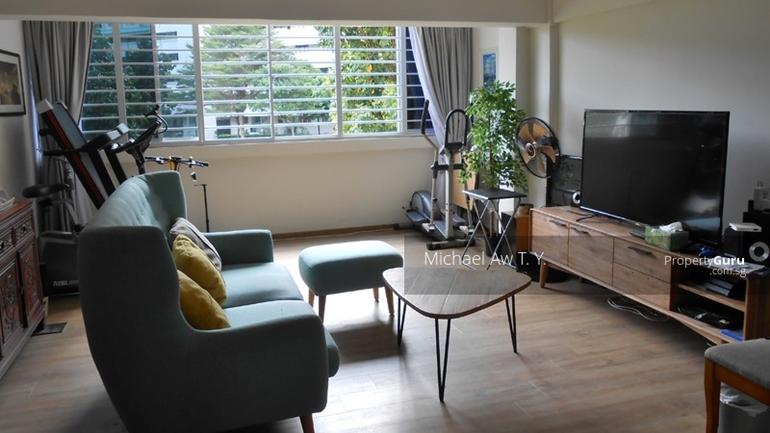 Because of the functional benefits that they bring, mezzanine floors are becoming increasingly popular in residential homes too, particularly among small homeowners who want more room and flexibility in their pint-sized homes. Most of the time, they are utilised as additional bedrooms, home offices, study areas, or as an extension of the living room.
However, mezzanine floors are considered illegal in Singapore. Here's why:
Why installing a mezzanine floor is illegal in Singapore
The Urban Redevelopment Authority (URA) determines and manages what can be developed on a piece of land, and this includes the Gross Floor Area (GFA) of a property.
According to the URA
, the GFA is defined as "all covered floor areas of a building, except otherwise exempted, and uncovered areas for commercial uses are deemed the gross floor area of the building for purposes of plot ratio control and development charge."
Furthermore, the
URA also considers
mezzanines illegal because they are "building features that give rise to additional floor space and intensity of development."
In other words, installing a mezzanine floor is prohibited because it alters the
purpose, plot ratio, and floor space
of a property.
Another reason why you can't install a mezzanine floor is because it increases the structural weight of a building.
Remember that most buildings aren't designed to handle additional load capacity, so the extra weight might cause the structure to collapse, which could harm the occupants in the building. This safety concern is also the same reason why the HDB does not approve mezzanine floors in HDB flats.
However, despite the strict regulations on mezzanine floors, you might notice that some owners install a mezzanine floor in their homes. Why is this so?
The short answer is that some of them are installed without permission from the relevant authorities. Of course, we don't advocate it (because you'll face heavy penalties in addition to harming others).
But here's the deal: there are cases where installing a mezzanine floor can be approved; below are the steps you need to do.
How you can have a permit to install a mezzanine floor
As mentioned, mezzanine installations are few and far between, but it's not impossible. However, there are procedures to be done beforehand (unless if you live in a landed home, then you have it easier).
Next, check with the developer or building management whether it is allowed. Make it clear that you plan to install a mezzanine floor and allow them to explain the procedures and requirements needed to install a mezzanine floor.
Then, you should also get approvals from both the URA and
Building and Construction Authority
(BCA) to ensure that the mezzanine floor is legal and the design meets the required safety standards.
Getting perfect compliance from them is the most important aspect, regardless of what carpenters, interior designers, or renovation contractors might try to tell you.
Lastly, you must also submit to the Fire Safety and Shelter Bureau (SCDF-FSSB) to comply with the fire code and to ensure that safety mechanisms like sprinklers are properly installed.
What happens if you don't get approval
If you're caught installing a mezzanine floor in your HDB flat illegally, you'll get slapped with a hefty fine of up to $5,000. On top of that, you'll also need to pay to remove the mezzanine floor and restore the flat back to its original structure. BCA and URA will also impose heavy penalties for unapproved installations.