When the COVID-19 pandemic struck, many young Singaporeans mourned the cancellation of their travel plans — and Elena Lam was no exception. Her plans to go on an exchange trip were unceremoniously put on indefinite hold.
But Elena didn't let that hold her back. Instead, she did what most other 23-year-olds would not: She decided to move into a place of her own.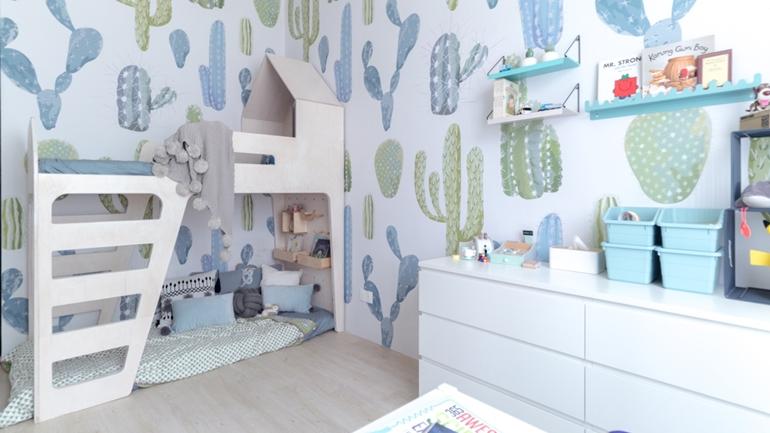 Meticulously Planning For The Future
For economic and cultural reasons, it is usually the norm for young adults in Singapore to live with their parents until marriage, or until they're much older.
For free-spirited Elena, she wanted to experience the "solo-living life" overseas during her exchange program. With the pandemic, however, she decided to experience it in Singapore instead.
While her initial plan had been to search for her future home after she started work, she thought it better to simply move her plans forward.
But it was much easier said than done. As a business finance student in her final year of university, Elena had to work around her finances carefully.
She chose to save up instead of relying on her parents or anyone else to fund her apartment or lifestyle. "I had set aside quite a bit of savings for my exchange," she explains. "So I took that, divided it by the number of months I have until I start work, just to see how much I could cover."
Aside from managing her budget, Elena was very particular about the location of her future home. "I'll be working near the central business district in the future, so I wanted somewhere close to my workplace."
Narrowing Down The Search
With price and location being such important considerations in her search, Elena greatly benefited from using PropertyGuru's search filters.
To narrow down her search, she limited it to 1-bedroom apartments or studios, picked two to three MRT stations that she preferred to stay close to, and set the price cap at $2,500 per month.
Elena also used the site to track the market "every single day for a month." This not only helped her stay up-to-date with the property market, but also let her know which listings were "dead" and thus could be negotiated for.
Additionally, she found that PropertyGuru simply offered more listings than other sites she viewed, and it soon became an integral part of her apartment hunting journey.
"In the end, I viewed a total of four different units, and I found all four of them through PropertyGuru," she shares.
After some searching, Elena finally chanced upon her current apartment — a comfortable 1-bedroom private condominium near Outram Park MRT that she rents for $2,200 a month.
Although $2,200 a month may seem steep for a 23-year-old who has yet to start working full-time, Elena shares that she's confident it is within her means.
"My rent is being funded from my past savings, income from advertisements that I do [as a blogger], my investments and my scholarship. I've also found a full-time job that I will be embarking on upon graduation," she says.
A "Chill" Place Of Her Own
Not only did the apartment fit Elena's requirements, but its giant floor-to-ceiling window helped seal the deal. As a hobbyist photographer and avid
Instagram blogger
, good lighting was another apartment must-have of hers (aside from location).
Natural lighting isn't the only thing that her apartment has to offer. "My building is quite tall. So, there's a viewing deck where I can see Sentosa from where I am, which is great!"
The location came with many perks as well. "Since I stay so close to Outram Park, it's very convenient for me to just go into town," Elena shares.
Plus, the numerous cafes and restaurants around the area are a social butterfly's dream. "When I have friends over, we'll just go over to those restaurants and cafes, then we'll come over to my place and the viewing deck upstairs to chill."
Using Her Experience To Help Others
For someone who started out with "zero knowledge" about apartment hunting in Singapore, the lack of information made the entire process even more difficult for Elena.
Thankfully, the agents she met on PropertyGuru became her source of information. "I told them that this was my first time renting, and asked about the process of doing so," says Elena. "Most of them were nice enough to explain everything to me, and break down all the different fees I had to pay."
Nonetheless, her struggle to find useful local information stuck with her. During her research she saw many apartment-hunting videos made by American Youtubers. "I realised that there aren't a lot of people in Singapore who share the entire process." She says. That's what inspired her to make her own.
As of now, her
video
, posted on Elena's Youtube channel, has garnered more than 22,000 views. The video goes into detail about her own experiences and stories, and also acts as a guide on how to use PropertyGuru in apartment hunting.
A quick glance through the comments section shows nothing but positive sentiment. "I received lots of positive comments talking about how this was very helpful and how there aren't many other people covering this topic," Elena confirms, "so I'm really glad that I'm able to help other people out there!"
All images featured in this article are owned by PropertyGuru and should not be used without permission.