When people talk about HDB flats, the first ones that usually come to mind are the BTO's, or Build-To-Order flats that are usually launched twice a year. But HDB flats are not the only kinds of flats that HDB launches – there are Executive Condominiums (EC), as well as flats from their
Design, Build and Sell Scheme (DBSS)
.
DBSS flats versus BTOs
DBSS flats
are also public housing flats, but they are built by private developers. They oversee the entire project, from bidding for the land, designing the flats and overseeing the construction, to selling the flats to homeowners.
While built by private developers to have condominium-esque interiors, these flats are not equipped with the kinds of facilities that an owner of a condo would enjoy – namely, swimming pools, gymnasiums and gated security.
DBSS flats are meant to be developed with a more upmarket finish and design compared to normal HDB flats, and usually located in mature estates – in contrast, BTOs are usually launched in non-mature estates, and are generally regarded as being the more affordable of the two.
How much do DBSS flats usually cost?
Developers usually price these flats at market value. You might expect a spanking new DBSS flat to cost a lot, but they are still pretty affordable compared to a private apartment.
On top of that, eligible first-timer buyers can apply for a CPF Housing Grant from HDB and second-timers will not be required to pay a resale levy/premium as they will be paying market price for the flats.
Just like a BTO, if you get a flat from DBSS, they come with a 99-year lease.
The sales terms are decided by the developer, who will enforce collection and deferments of payments based on market practices. They will still need to follow HDB's guidelines on the sale of flats under the Ethnic Integration Policy and the various priority schemes.
Project Completion
Before you can get the keys to move into your dream home, there are a few guidelines that the developer must follow.
They must hand the project over to HDB for management. Subsequently, HDB will manage the housing administration functions for flats that come under the DBSS scheme. Likewise, the town councils will be responsible for managing the common areas and the maintenance of the car parks.
Eligibility criteria for a DBSS flat
Eligible Applicant/ Family Nucleus

You qualify for at least one of the following schemes:

Public Scheme

Fiancé/Fiancée Scheme

Orphans Scheme

Citizenship

At least 1 of the applicants for the flat must be a Singapore Citizen, and at least 1 other is a Singapore Citizen or Permanent Resident

Age

Income Ceiling

You are within the income ceiling of the flat you want to purchase

Property Ownership

You don't own any other property locally or overseas, and haven't disposed of any within the last 30 months.

You haven't bought a new HDB/DBSS flat or Executive Condominium or received any CPF Housing Grants before

Or, you've only bought 1 of those properties and only received 1 CPF Housing Grant before
How do I know which eligibility schemes I fall under?
Depending on your marital status and family nucleus, you can apply under one of the 3 schemes.
Public Scheme
In order to qualify for this scheme, you will need to form a family nucleus with any of the following:
Spouse, and children (if any)

Parents, and siblings (if any)

Children under your legal custody, care and control (if widowed/divorced)
If you are applying under this scheme, your application will be invalidated if you change the names of the people listed.
This means that if you list your parents' names on the application, but subsequently get married, you won't be able to swap their names out with your spouse's.
Fiancé/Fiancée Scheme
Under this scheme, you form a family nucleus with your spouse-to-be.You will need to submit a photocopy of your marriage certificate to the developer within 3 months of collecting the keys to your DBSS flat.
Like in the Public Scheme, your application will also be considered invalid if you change the name of the persons listed in the application.
In the event you split up with your partner, you won't be able to replace their name with a new partner's, or your parents' – even if your ex-partner agrees.
Orphans Scheme
This scheme is aimed at siblings with deceased parents who wish to purchase a flat together.
For this scheme, applicants must be:
Orphans and single (unmarried, widowed or divorced)

You and your siblings (if any) must be listed in the application

At least one of the deceased parents must have been a Singapore Citizen or Permanent Resident
You and your siblings cannot buy/rent flats separately if you wish to apply under this scheme
Priority Schemes
These groups include first-timers and those who qualify for the Married Child Priority Scheme, and the Third Child Priority Scheme.
Developers are required to give priority to these groups. However, to avoid hindering the sale of these flats, developers will lift these quotas after the initial project launch.
Income ceiling for eligibility
Your average gross monthly household income must not exceed:
$14,000

$21,000 if purchasing with extended family
You and the others listed on the application will need to prepare some documentation for verification:
3 months' payslips preceding the month of application, if employed full-time (not on commission-basis)

6 months' of income documents preceding the month of application, for other types of employment

Proof of unemployment, if not working
What counts towards my household's monthly income?
HDB takes into account the following types of income for assessment:
Allowances (fixed/ variable) received on a regular basis (e.g. allowances for food, transport, laundry, uniform, etc.)

Sustenance allowance

Stipend
The following won't be factored into your monthly household income:
Alimony allowance

Bonuses

Director's fee

Income from ad hoc overtime work

Interest from deposit accounts

National Service Allowance

Rental income

Scholarship overseas allowance

Overseas cost of living allowance

Pension
Loan eligibility for DBSS
The maximum loan quantum is 90% of the DBSS flat's purchase price, which is subject to credit assessment and full usage of the funds in the CPF Ordinary Account.
If you're planning on taking out an HDB loan, the requirements are as follows:
Citizenship

At least 1 buyer is a Singapore Citizen

Household Status

Have not previously taken 2 or more housing loans from HDB

Have taken 1 housing loan from HDB and the last owned property is not a private residential property (local or overseas) such as:

HUDC flat

Property acquired by gift

Property inherited as a beneficiary under a will or as a result of the Intestate Succession Act

Property owned/ acquired/ disposed of through nominees

Income Ceiling

Average gross monthly household income does not exceed:

$14,000 for families

$21,000 for extended families

$7,000 for singles buying a 5-room or smaller resale flat or a 2-room new flat in a non-mature estate, under the Single Singapore Citizen (SSC) Scheme

Property Ownership

You don't own any other property locally or overseas, and haven't disposed of any within the last 30 months prior to applying for your HDB Loan Eligibility letter

You don't own more than 1 market/hawker stall or commercial/industrial property

If you do own one of these, you must be operating your business there and have no other sources of income
Another option is to apply for a bank loan. If that's something you're considering, then you will have to obtain a Letter of Offer from the bank with your acceptance when you are invited to sign the Sale and Purchase Agreement with the developer.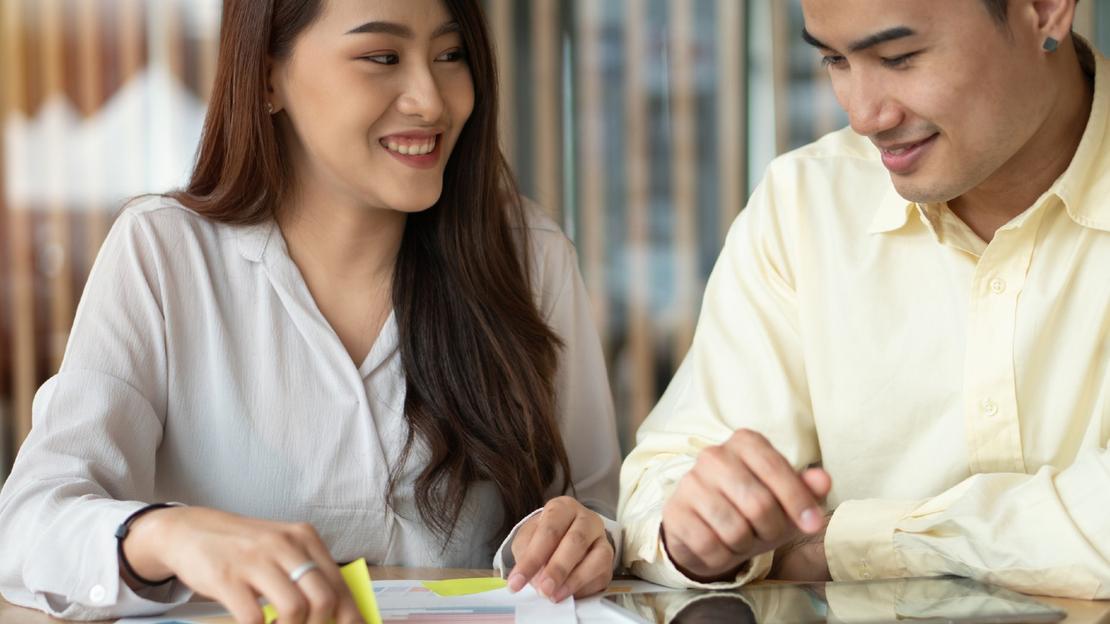 There haven't been any sales launches for DBSS flats in a while, as HDB has suspended the scheme for a while. Want more information about DBSS flats?
Disclaimer: The information is provided for general information only. PropertyGuru Pte Ltd makes no representations or warranties in relation to the information, including but not limited to any representation or warranty as to the fitness for any particular purpose of the information to the fullest extent permitted by law. While every effort has been made to ensure that the information provided in this article is accurate, reliable, and complete as of the time of writing, the information provided in this article should not be relied upon to make any financial, investment, real estate or legal decisions. Additionally, the information should not substitute advice from a trained professional who can take into account your personal facts and circumstances, and we accept no liability if you use the information to form decisions.