If you're someone looking to buy property overseas, Malaysia is one of the best places to consider. Its property ownership regulations are quite favorable towards foreign investors, and in addition, it's a lovely country. It has great local cuisine, lush natural landscapes and high quality of life for a lower cost.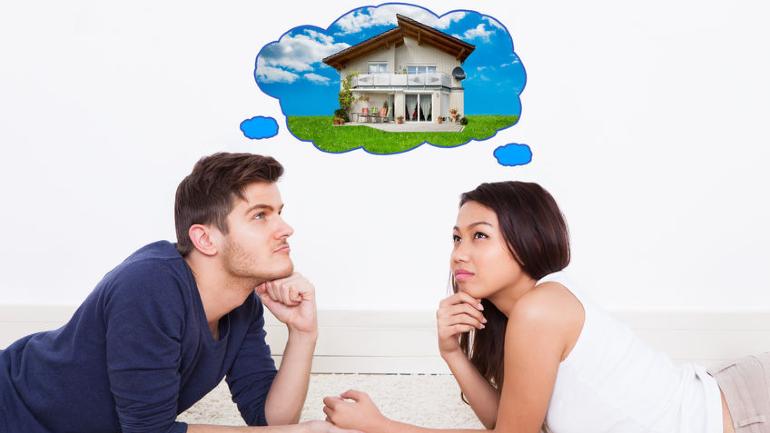 If you own an HDB property, you can only buy properties in Malaysia after the 5-year MOP
Criteria

Properties that Singaporeans can buy in Malaysia

Properties that Singaporeans can buy in Malaysia
Freehold commercial, industrial properties, vacant land, condos, bungalows, terrace houses, semi-detached, orchard/farm houses
Properties that Singaporeans can buy in Malaysia
Properties that Singaporean can't buy in Malaysia
Bumi lots, Agricultural land, Malay reserved land, Property with a valuation below RM 1 million
Can Singaporeans Buy Property in Malaysia?
Yes, you can. It goes without saying that any foreigners can buy property in Malaysia, with the biggest consideration being where. This is because different states in Malaysia are governed by different foreign property ownership limits.
You can own land as well – Malaysia is one of the only countries where you don't need to be a citizen to buy land on a freehold basis.
Compared to its neighbours, it's relatively easy to have direct ownership of land and property. For example, in Thailand, you'd have to take multiple steps, involving contracts and third parties, only to own the land indirectly.
Buying Property in Malaysia as a Singaporean
Most property and land types are fair game, but you won't be able to purchase the following as a foreigner:
Bumi lots (Land reserved for Bumiputeras)

Agricultural land (Exceptions can be made if the land is over 5 acres and will be used for commercial purposes)

Malay reserved land (Land that can only be sold exclusively to Malays)

Property with a valuation below RM 1 million
What Kinds of Property Can I Own in Malaysia?
If you're buying land, you can get freehold ownership that is used for commercial, industrial or residential purposes, or simply those that are vacant.
For residential property, you can buy almost any type of house, such as condos, bungalows, terrace houses, semi-detached homes, or orchard/farm houses. There is currently no limit to the number of residential properties you can own.
Before you jump into buying a property, here are some things you should take note of first.
Malaysia My 2nd Home Visa (MM2H)
Foreigners may consider buying Malaysian properties under the Malaysia My 2nd Home (MM2H) visa, which makes property ownership more affordable for the long-term.
The
MM2H
is Malaysia's version of the long term visa. This is a 10-year renewable visa which removes the hassle of having to constantly reapply for new visas.
Due to the COVID-19 pandemic, MM2H is temporarily
suspended from August 2020
. However, we are optimistic that the suspension will be lifted once the situation becomes stabilized.
As with most visas, there are requirements that need to be met before you can qualify for it. The Malaysian State of Sarawak has its own variant of the MM2H program, with requirements that differ slightly.
Here are some of the rules and limitations across the states, and what MM2H can offer.
Whether you are purchasing the property with an MM2H visa or not, standard requirements have to be met. Here are some of the information you'll need to know before making your investment:
1. Financial Requirements
If you are below 50 years old, you need to show proof of liquid assets worth a minimum of RM500,000, and an offshore income of RM10,000 per month.
You are also required to open a fixed deposit account with an amount of RM300,000 within Malaysia at any bank that has a local branch. International banks such as Standard Chartered and HSBC qualify as long as they have Malaysian branch offices.
For Sarawak, applicants below the age of 50 are not allowed. Exceptions can be made for individuals who are over 30 years old, provided they are either:
Undergoing long term medical treatment in Sarawak, OR

Have children enrolled in schools in Sarawak
2. Medical Reports and Insurance
You and your dependents will need to submit a medical report from a private hospital or registered clinic in Malaysia. You will also need medical insurance. You may use any insurance company you like, as long as your policies are valid in Malaysia.
3. Minimum Property Prices
While Malaysia is a favourable country for foreign investment, they do have some regulations in place to keep property affordable for locals. One such policy is the Minimum Foreign Investment Values (MFIV). This means you can only purchase property that is valued to be at least RM 1 million. MFIV will vary by state, so make sure you check what the current value is before deciding on a property.
4. Be Aware of Property Taxes
Taxes are part and parcel of any transaction involving property.
a) Stamp duty
The stamp duty increases based on the value of your property, and the buyer pays this.
These are the current stamp duties:
First RM100,000: 1%

RM100,001 to RM500,000: 2%

RM500,001 to RM1,000,000: 3%

Above RM1,000,000: 4%
b) Quit rent
This applies to landowners, and is paid to the Land Office for both leasehold and freehold property. Leased land usually includes this in the rent.
c) Assessment Tax
This is similar to property tax in other countries. This is determined by the estimated annual rental value of your property and multiplied by a rate.
d) Real Property Gains Tax (RPGT)
These rates apply to the net profit made when you sell your property. The rates will vary based on the time you hold the property, and your residential status. The current rates can be referenced from the
annual budget report
released by the Malaysian ministry of finance.
Where are good places to buy property in Malaysia?
So you're ready to take the plunge and invest in some Malaysian property, but you're not sure of the locations. We've narrowed down some for you to look at. Additionally, you can
browse Malaysian properties for sale here
.
Kuala Lumpur
Penang
This is Malaysia's second largest city, which is highly popular with retirees. The island is well known for its relaxed atmosphere and beloved by expats for its food, culture and heritage. It's also a densely populated state. The most expensive properties in Penang are located on the eastern side near Georgetown. You can also look at Banyan Balu, Gelugor, and Jelutong for more affordable options.
Johor Bahru
Lying just across the causeway, Johor Bahru is undergoing massive development, especially with the
rise of megacity Iskandar.
Today, it is a notable prospect for property investments.
However, take note that there are some restrictions in place for certain developments in the area. One such development is Forest City – foreigners who purchase units at this development
will not automatically be issued visas
to live in Malaysia.