For David Austin and his wife Jen, a home of their own was a breath of fresh air after bouncing from rental to rental.
The couple met in Texas in 1997, a year after Jen had graduated from her studies there. After living in America for 10 years, they moved to Singapore and set up camp in rented homes until 2010. To accommodate their growing family, the duo decided to hunt for a more permanent dwelling.
Embracing their 'others' status
David is an American and Jen is a Taiwanese-born Singapore citizen. Thanks to their racial categorisation as 'others', they were able to fit the ethnic quota for their five-room HDB resale flat in Bishan.
It was as if the stars aligned, as nobody else could have bought the flat. "We could afford a flat in this neighbourhood because our unit was reserved for homeowners in the 'others' category," David recalled. "The family that lived here previously was an expat Indian family, and that limited the amount of people viewing and bidding on this place."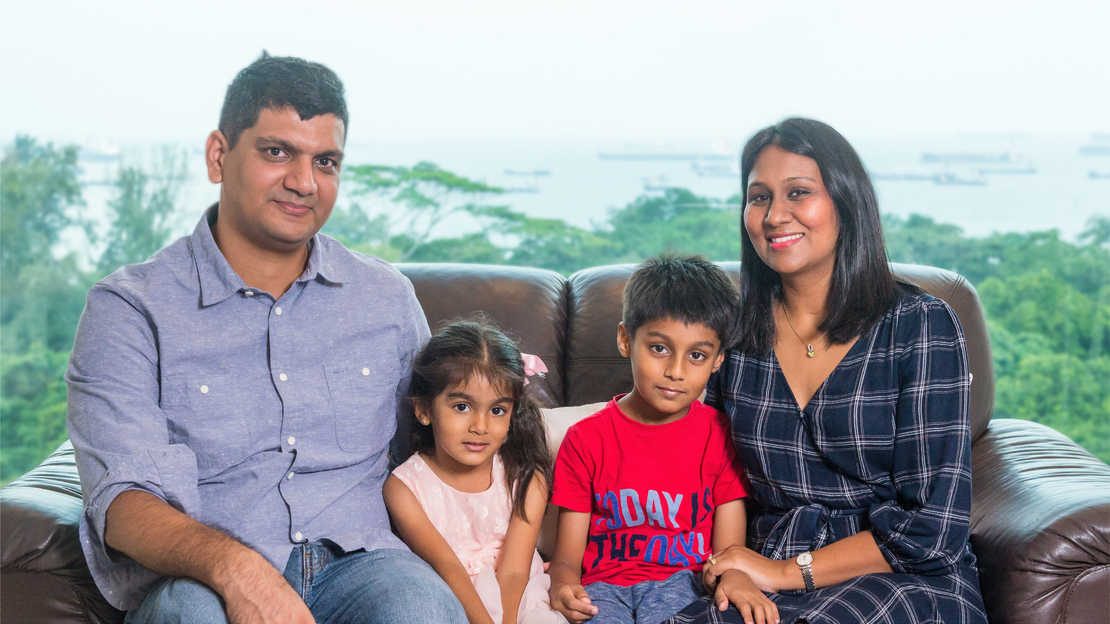 Being a mixed-race Caucasian and Chinese couple, David acknowledges how they could in fact bid on Chinese flats if they wanted to. "There was no incentive for us to do that though, because we would have to fight for units with the largest group of home buyers out there," he explained.
An instant connection
Besides fitting the ethnic quota, the flat also found an affinity with David the moment he walked in. Before selecting their current abode, the couple had in fact viewed many other homes. However, David felt he didn't "click" with any of these, nor did any give him a feeling of satisfaction that was necessary for him to seal the deal.
"We looked at many flats in the area that were within our price range, but for one reason or another, I just felt uncomfortable with them," he said.
"But the moment I walked into this place, I just had a feeling like this could be home."
David recounted that the first thing he spotted when he entered this house were trees visible out of the two living room windows. Having that green view gave him an immediate sense of tranquillity and comfort. Given how the home 'spoke' to him so quickly, the decision to put down the option fee was a no-brainer.
PropertyGuru's desktop app also played an instrumental role in matching them to their dream home. "It really sped up the process, as we were able to search for a home according to our criteria and narrow down choices quickly," David said.
A family-friendly haven
Of course, the home ticked other boxes for David and Jen. It was also near to Jen's mom, who lived at
Braddell View
. Since then, she has moved in with David and Jen, while her brother still resides at the Braddell View home.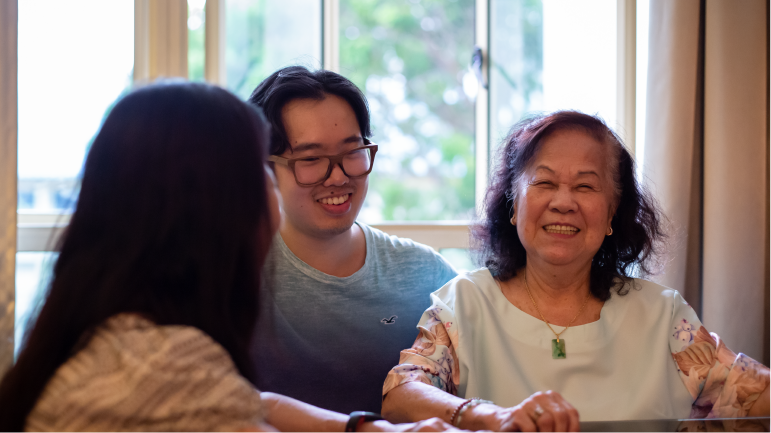 The location's centrality also proved to be a godsend. "We love being close to the MRT, and this neighbourhood is the perfect balance of being convenient, but also a little more secluded or 'suburban'," David enthused.
Most importantly, the five-room flat has supported David and Jen's growing family. The couple moved in just before their second daughter Ida was born and now have two daughters and a son and. The Toa Payoh flat they were renting at that time was almost half of the size of their current space—far too "cosy" for a family of five.
The area's neighbourly vibe is certainly a plus point. "In our building, we see many other families whose kids have gone to school with our kids," says David. "There's a paediatrician right across the street too and she's a really excellent doctor."
Many fond family memories are attached to this home as well. "I have a video of my daughter Ida when she was about two, and I'm sitting in a chair. Then she comes over and starts peeing all over the floor. Maybe that's not the best memory to share, but that's the first thing that comes to mind," he reminisced, laughing.
All images featured in this article are owned by PropertyGuru and should not be used without permission.