From Tenant to Homeowners: An Expat's Journey to Singapore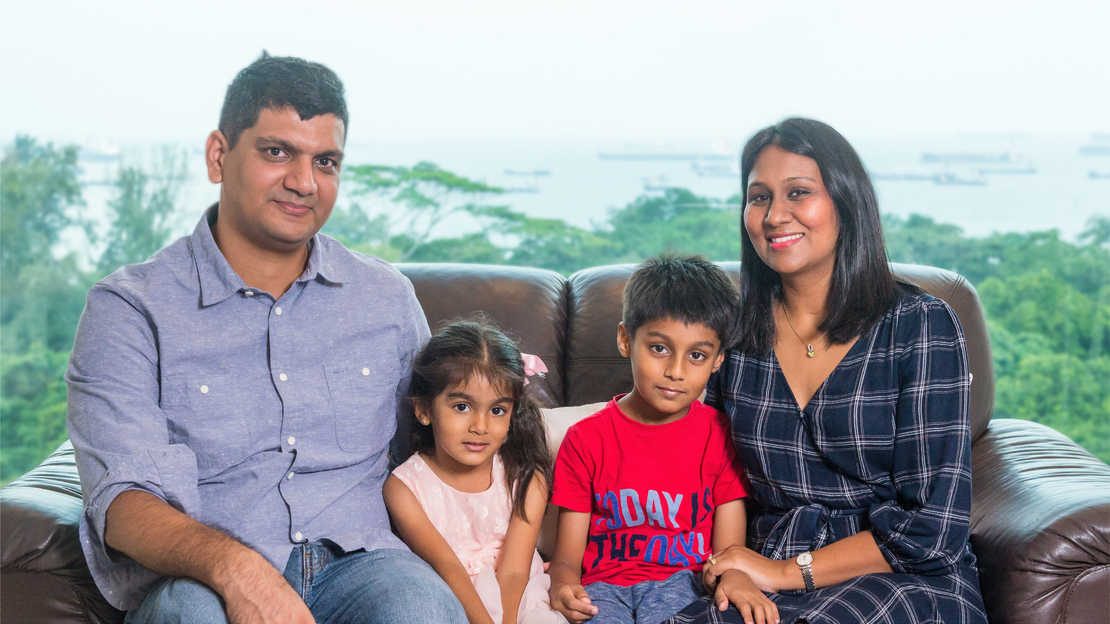 When you are renting, you always feel like an outsider. But in your own home, you have the freedom to decorate it as per your wish. You feel a sense of belonging here.
Singapore wasn't the first overseas stop for the Indian-origin Expat couple. Setu and Seema had lived in Europe and the US before deciding to relocate to Singapore. What was interesting, of course, was that the couple had not even visited Singapore, before deciding to make it their new home!
It was the country's proximity to India that convinced them to take this leap of faith. "It is a four-hour long flight instead of the usual long haul, so we could stay relatively close to family," says Setu.
When they arrived, they started their journey as tenants in downtown Singapore. Seema recalls, "We weren't aware that the real estate industry here is so dependent on property agents. The system works differently in New York." Settling in rather quickly, they obtained their permanent residency after working here for three years.
"I find that diversity is a strong agenda in Singapore," says Seema. "The more we explore the island, the more we love it."
A Place of Your Own
Setu and Seema were committed to making Singapore a place to call home.
The longer they stayed, the more they liked the complex. So, they decided to purchase a unit for themselves. The other trigger for Setu and Seema, was having the freedom to customise. "You always feel like an outsider in a rental place. You need permission for everything," explains Setu.
"All along, we had used PropertyGuru to shortlist potential rental units. It wasn't that different when we started using it to look for a property in this condo," says Seema.
They soon moved in and were thrilled with the change of scenery. "It was slightly further away from my workplace, but for these views and amenities, it is quite worth it," says Setu.
But their house-buying journey was no bed of roses. It encountered some difficulties early on. They lost a bid on a lovely ground-floor unit with a terrace. "The agent let the house go with a difference of $5,000 from our offer; he didn't even tell us that there was a higher offer, else we would have matched it," says Setu.
After losing the bid, Setu was excited when another unit went up for sale. This time, he was determined not to let it get away. "I saw the ad on PropertyGuru, gave the agent a call, and immediately went for the viewing and made my offer. The next day we signed the agreement. It was all within 24 hours."
It was a very reasonable asking price and aligned with the transactions in the area.
They now live in an expansive four-room unit consisting of a sizable living room, spacious office and a beautiful sea view. They renovated the house extensively using an open concept and minimalistic design.
Seema sums up the feeling: "When you are renting, you always feel like an outsider, but in your own home, you have the freedom to decorate it as per your wish. You feel a sense of belonging here."