Moving house can be a stressful experience.
It is as if packing your whole lives into boxes isn't overwhelming enough, you have furniture measurements to take note of, hiring of trusted and professional movers, ensuring that the old place has been completely cleared out, and the new place ready to be moved in… we know, the list is endless!
Here are some tips and tricks to make your house moving less daunting.
6 Moving House Tips:
Declutter Before Moving House

Organise Your Packing

Take Measurements

Research Moving Companies Before Hiring

Submit the Moving Form (Only for Condominiums)

Moving Day to-dos
1. Declutter Before Moving House
If there is any good time to unleash your inner Marie-Kondo, now's the time.
Spend a day or two (or more!) to run through your belongings, and sieve through the items you intend to keep. If you're unsure on where to start, the closet is always a good idea. Trust us, once you get that decluttering-motor in you running, it'll be hard to stop you after!
Pro tip: Movers usually charge based on the number of items moved, or the number of trips required. Cutting down on the number of items will thus reduce moving costs. Best if you are able to put the items that you want together during the declutter into a single box/container. Which brings us to the next point…
2. Organise Your Packing
An efficient way to begin is to consolidate and prepare your packing facilities beforehand. Most movers provide boxes for you to pack your items. Should you require more boxes than what they offer, enquire on their policy for providing extra ones. Sometimes, the money you pay for extra boxes can be refunded if the boxes are returned in good condition.
Now that you're armed with cardboard boxes, luggages, bubble wrap, stretch film wrap, masking tape, marker pens… you're ready to start.
– Pack by their intended rooms
Instead of just packing your belongings by their function, consider packing them according to the rooms they are intended for. Once they've arrived at your new home, you can simply move the boxes to their designated rooms. This will help make the unpacking process less messy.
– Colour code your boxes
Another useful tip is to colour code your boxes and furniture with your floor plan. Assign a colour for each room so that movers know exactly where each box needs to go to.
– Fragile items
Demarcate the boxes containing items that need to be handled with care. This way, your movers will know to be extra careful when handling them.
– Valuables
It is a good idea to keep the moving of your valuables to yourself. This avoids any unnecessary mishandling or disputes that may come up during this transition.
– Everyday items
Your toothbrushes, toiletries, phone chargers, bed sheets… these should be the items that you pack the last. Putting them all into a single box/luggage will be helpful for quick unpacking at your new place.
3. Take Measurements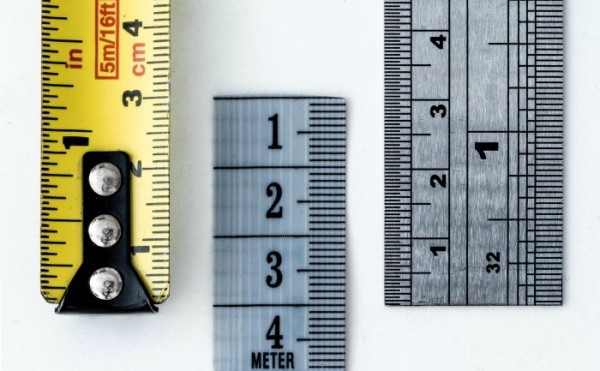 Make sure you take measurements of your furniture, as well as the doors (yes, lift doors too), ceilings, passageways and windows of your new house. This will help ensure all your furniture will be able to fit into the intended rooms. Some houses have rooms with particularly low ceilings, which is something you may need to take note of.
Pro tip: Try not to leave this to the last minute, as you will need the time to decide which furniture you are unable to bring over. This way, you can also shop for the items that you need and have them ready and shipped to your new place by the time you move.
4. Research Moving Companies Before Hiring
– Know an estimate of the number of boxes/furniture you need moved
The price of movers are generally determined by the number of items to be moved, or the number of trips they need to make. Hence, they usually send a person down to take stock of the items to provide a quote.
– Get different quotes
Get quotes from at least three moving companies to get a sense of the market rate. Ensure that the quote is based on an on-site evaluation, and that is written down in black-and-white. Do not be shy to ask if there are any hidden costs to be aware of. Extra wrapping needed, disposal of large items, unforseen extended hours of labour etc.
– Be careful of too-good-to-be-true deals
Be wary of movers that offer extremely low rates, especially via phone when they have not seen what needs to be moved. Such deals may be too good to be true. It is possible that such movers are not professional house moving companies. You could encounter unprofessional behaviour such as workers arriving late or handling your items carelessly.
– Special-care items: do the movers have experience handing them?
If you own delicate items such as a piano, an aquarium, fine art, large and expensive ornaments… ask the movers if they have experience in handling these items, and if there are extra costs in moving them.
– Consider moving by yourself
This is an option only if you do not own that many items, where hiring a van may be sufficient for your moving process.
5. Submit the Moving Form (Only for Condominiums)
This only applies if you are moving into or out of a condominium. You will need to submit an application to the condominium's management office to move, along with a security deposit. This deposit will be refunded if no property damage is incurred during the move. Check with the condominium management when the application must be submitted. The due date for submission varies from a few days to a week before the moving date.
Condominiums also have certain regulations for moving house. Movers can only carry out their work at condominiums during the weekdays from 9 am to 5 pm, and 9 am to 1 pm on Saturdays. They must also use padding in lifts to prevent damage.
6. Moving Day to-dos
– Give your old home one last sweep
And by this we mean, are the cupboards completely cleared out? Are all your valuables with you? Are the switches turned off? Are the main power points unplugged? Remember to turn off the power and water supply too.
– Empty your fridge
It is good to have your fridge completely empty during a move. Moving it as it is will risk having the items go bad, or the rattling around of the contents during the move may spoil the fridge or cause an unpleasant mess.
Days (or weeks) before your move, be sure to start consuming the items in the fridge. This is definitely not the time to do your grocery runs! On the day of the move, you can place the items left into a cooler bag.
– Look out for dismantled screws, bolts and nuts
There will be a lot of dismantling of large furniture happening that day. Be sure to pick up on the loose items so that you can have your furniture in one piece.
When you are moved in,
Remember to update your home address with your banks, employer, subscriptions (mobile phone, home line, utilities etc.) and organisations you are involved in. Of course, your friends and family too!