5 Reasons Why Rental Prices Are Rising Through the Roof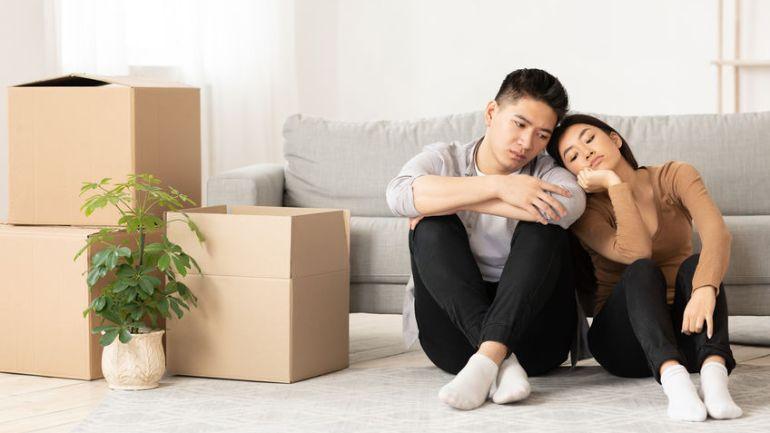 Property rental prices have been rising, but why?
| | |
| --- | --- |
| URA Rental Index of Private Residential Properties (Q1 2021) | 106.2 points (+2.2% QoQ) |
| Landed Property | +0.6% |
| Non-landed Property | +2.4% |
| Non-landed Property (CCR) | +2.9% |
| Non-landed Property (RCR) | +2.0% |
| Non-landed Property (OCR) | +2.1% |
As you can see, every segment recorded growth. Rentals of private residential properties increased by 2.2%, up from a 0.1% increase in the previous quarter. The sharpest rebound was enjoyed by non-landed properties in the city core, which saw a 2.9% increase following a 1.2% decrease in the previous quarter.
With slower growth in the number foreign residents, what is fuelling the rise in property rentals?
1. Construction Delays Due to COVID-19
Construction delays might push property buyers to the rental market in the interim before their homes are ready. For instance, a couple who has been putting off plans to start a family until they move into their own place would be able to accelerate their plans to have a child by renting a place before their BTO flat or condo is ready.
2. HDB Upgraders Renting While Waiting for New Homes
For HDB flat owners wishing to upgrade their homes, the present moment is an opportune time to sell their flat at a good price.
Those who have purchased a new home, whether HDB or private, might face a wait of a few years before they are able to move into the property. Such sellers might wish to live in rental accommodation before they are able to move into their new home.
Upgraders looking for a new home on the resale market might decide to rent until they can find a suitable property. Putting off their purchase might be financially beneficial despite the outlay on rent if they are later able to purchase a new home at a lower price, given the fact that residential property prices are relatively high at the moment.
3. The Need for More Space and Privacy Amid New WFH Norm
The pandemic has shifted many activities to the home. Other than working or schooling from home, Singapore residents are also spending more time taking classes online, meeting friends in the home rather than outside, and enjoying more home-based hobbies.
The increased time spent at home has raised demand for space and privacy. For instance, single Singaporeans living with their parents might now wish to move out when faced with the prospect of working from home. Young local couples might opt to move in together rather than continue living with their parents for greater privacy and the ability to spend more time together in spite of COVID-19 restrictions.
4. More Foreigners Extending Their Stays in Singapore
COVID-19 might have reduced the number of foreigners moving to Singapore, but more expats already living here might choose to extend their stay and renew their leases. After all, there's been a rise in global companies investing in Singapore and setting up offices here.
Due to the pandemic, more stringent border restrictions have become the norm all over the world. Workers now enjoy less mobility than before, as it is no longer as easy to fly to a new country in search of new job opportunities, or to assess livability and source for accommodation. Expats are thus more likely to seek to remain in Singapore for the time being.
In addition, Singapore has a COVID-19 infection rate that is far below that of the vast majority of countries in the world. This might be an additional pull factor discouraging expats from returning home or moving to another country, at least until the pandemic ends.
5. More Singaporeans Returning Home Amid COVID-19 Uncertainty
The pandemic is expected to rage on for at least the rest of 2021, making returning home a more attractive prospect for overseas Singaporeans.
It is now far more difficult and costlier for Singaporeans residing overseas to return to Singapore to visit friends and family. This has convinced some to move home permanently.
For many of these returning Singaporeans, the rental market is the most accessible way to obtain accommodation, at least in the short-term.
Property Rentals Not the Only Market Seeing Strong Demand
The COVID-19 pandemic has raised the demand for rental property from existing Singapore residents, while encouraging expats to stay longer and overseas Singaporeans to return home. However, the rental market is not the only market to have enjoyed a strong rebound.
More FAQs on Rentals in Singapore
What Is the Minimum Rental Period In Singapore?
The minimum lease period is 3 months for private property and 6 months for HDB flats.
Who Can Rent Property in Singapore?
Singapore citizens, Permanent Residents and foreigners with an employment pass, work permit (including S-Pass), student pass, dependent pass or long-term social visit pass. Work permit holders in the construction, manufacturing, marine and processing industries must be Malaysian to rent property in Singapore.
Are HDB Flat Tenants Subject to Ethnic Quotas?
Non-Malaysian foreigners are subject to the non-citizen quota, capped at 8% per neighbourhood and 11% per block.
Where Can I Find Rental Property in Singapore?
PropertyGuru is one of Singapore's biggest rental property listing sites.
Is It Better to Rent An HDB Flat Or Private Property?
HDB flats tend to be cheaper but are subject to more stringent regulations.
This article was written by Joanne Poh. A former real estate lawyer, she writes about property and personal finance and spends her free time compulsively learning languages and roller skating in carparks.