CEA Singapore Guide: What Is The Council for Estate Agencies and 5 Things They Do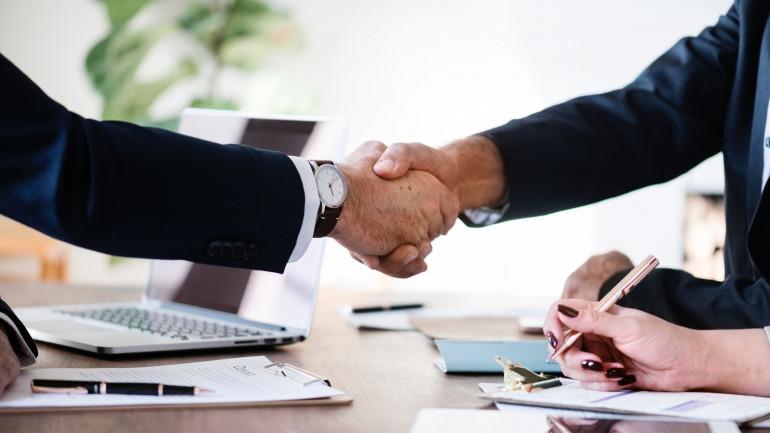 Here's a 101-guide on what is the CEA, what they do, and how it can help property buyers and sellers like you.
What Is the Council of Estate Agencies (CEA)?
The Council of Estate Agencies (CEA) is a statutory board under the Ministry of National Development (MND). CEA was established in late-2010 to put in place a new regulatory framework for the Singapore real estate industry.
Simply put, CEA is a watchdog formed to regulate the real estate market. This was following a sharp rise in complaints against property agencies leading up to 2009. Between 2005 and 2009, such complaints rose by 60%.
What Does the CEA Do?
CEA's mission is to strengthen the professionalism of the real estate agency industry and to protect the welfare of consumers. CEA aims to do so by working with the industry on development programmes, as well as educating the public through a variety of schemes.
Administer licensing regime for estate agents, including the registration of salespersons applied through licensed estate agents;
Regulate and control the practice of estate agents and salespersons in estate agency transactions;
Promote the integrity and competence of estate agents and salespersons through the Code of Practice, and Code of Ethics and Professional Client Care;
Develop measures to equip consumers with the necessary knowledge to conduct their real estate transactions prudently and with due diligence;
Conduct investigation and disciplinary proceedings in relation to offences and unsatisfactory conduct or misconduct in relation to estate agency work;
Administer the examination and continuing professional development framework
Specifically, these are the key elements of the CEA's regulatory framework. The CEA…
1. Oversees the Licensing for Estate Agents
The CEA ensures Appointed Key Executive Officer (KEO) and business entities are properly registered, experienced, qualified and have a good track record.
2. Manages the Registration of Salespersons Through Their Agents
The CEA ensures estate salespersons are qualified and have a good track record.
3. Regulates the Conduct of Estate Agency Work
The CEA ensures good conduct among industry members, with the Code of Practice, Ethics and Professional Client Care, and standard prescribed estate agency agreements.
4. Sets Up Mechanisms for Discipline and Dispute Resolution
The CEA also manages disciplinary actions such as warnings, fines, suspension and revocation, and have in place dedicated dispute resolution mechanisms that cover mediation and arbitration.
5. Helps With Public Education
Finally, the CEA helps with public education through the Estate Agent Card, Online Public Register of agents and salespersons, as well as seminars, forums and online consumer guides for the public.
Who Are the CEA Council Members?
My Quek leads the Council of esteemed professionals hailing from adjacent sectors of the real estate agency industry. It also has representatives from the public sector dealing with the property industry.
Council members include senior representatives from the Housing & Development Board (HDB), Urban Redevelopment Authority (URA), Consumers Association of Singapore, Edmund Tie & Company, as well as our very own PropertyGuru Singapore Country Manager, Dr Tan Tee Khoon.
CEA Website and Resources You May Find Useful
CEA Public Register
Do's and Dont's of Property Agents
There are many things to take note of regarding how one should work with real estate agents. However, here are some essential takeaways to remember,
Agents are not allowed to hold any transaction money.
Agents are not allowed to direct you to any moneylenders.
Agents are not allowed to represent you as a buyer, seller, tenant, or landlord.
Read more about their duties and responsibilities here.
How to Contact CEA
Due to COVID-19, visits to the CEA office are strictly by appointment only. For enquires, you can, however, contact them via the following channels:
Website Enquiry & Feedback Form
Website Complaint Form
CEA Quality Service Manager Email
If you have service-related feedback about your experience with CEA and its officers, you can send an email to qsm@cea.gov.sg.
CEA Hotline Number
Finally, if you wish the speak to someone at CEA, you can call their hotline at 1800 643 2555 or +65 664 32555 (for overseas calls).
More FAQs about the Council of Estate Agencies (CEA)
What Is CEA Singapore?
CEA stands for the Council of Estate Agencies, which is a government watchdog of the real estate industry.
How Do I Get a Real Estate Agent Licence in Singapore?
How Do I Complain About a Property Agent in Singapore?
You may complain about your negative experience with a property agent through CEA's complaint form.