Hong Kong Travel Bubble: Will This Affect the Singapore Property Market?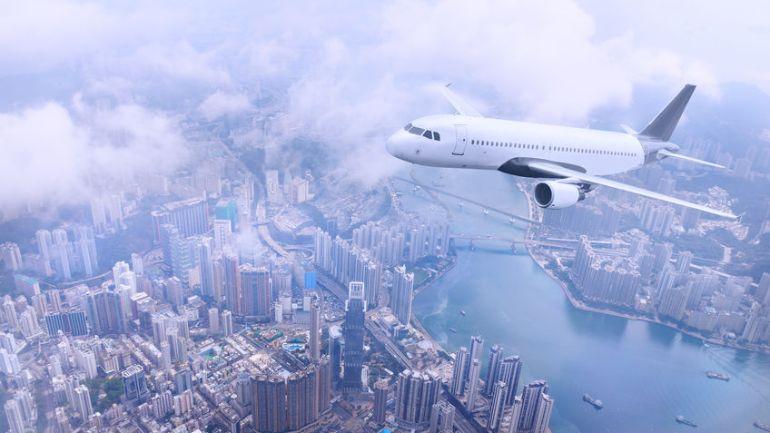 The Singapore-Hong Kong Air Travel Bubble (ATB) has been on and off, but the latest news is that it is planned for launch on 26 May 2021. This was looking very encouraging when it was announced last month, when the situation seemed very well under control.
However, local community cases are on the rise and have breached the double-digit mark in recent days. If this goes on or worsens, the ATB may be postponed or cancelled again since the agreement was that the travel bubble will be suspended if the seven-day moving average of unlinked community cases in Singapore or Hong Kong goes above five.
It's anyone's guess whether the
Hong Kong-Singapore ATB
will continue as planned, but we can't help but wonder how the gradual reopening of our borders will impact the local property market. After all, the Government has already discussed the possibility of setting up other travel bubbles, including one with Taiwan, offering hope that tourism, however limited, will soon be a possibility.
But before we get into that, let us understand a bit more about the Singapore-Hong Kong ATB.
What is the Singapore-Hong Kong Air Travel Bubble (ATB)?
The Singapore-Hong Kong air travel bubble is a bilateral arrangement that will enable eligible travellers from Singapore to travel for leisure to Hong Kong and vice versa. Travellers will not need to undergo quarantine at their destination and upon their return.
In be eligible, travellers must have remained in Singapore or Hong Kong in the 14 days prior to departure, excluding any time spent serving quarantine or a Stay Home Notice. They are also required to travel only on flights designated for the air travel bubble operated by carriers Singapore Airlines and Cathay Pacific.
Singapore work permit or S-pass holders working in the construction, marine shipyard and process sectors are prohibited from using the air travel bubble.
Before being allowed to board, travellers must also abide by stipulated health measures. They must receive a negative COVID-19 PCR test result within 72 hours of their departure. Upon arrival at the destination airport they will be required to take another test and must receive a negative result before being allowed to leave the airport and continue on their holiday. Travellers are responsible for booking and paying for their own COVID-19 tests.
After an initial postponement, the Singapore-Hong Kong air travel bubble is scheduled to begin on 26 May 2021.
What Does the Hong Kong Air Travel Bubble Mean for Singapore?
The Singapore-Hong Kong air travel bubble will boost mobility between the two cities during a period when travel between nations is highly restricted. This also happens to be a period in which, due to political instability and China's implementation of the draconian National Security Law, more Hong Kongers than ever are considering immigration.
Flows of people and wealth into and out of Hong Kong often have a disproportionate effect on Singapore, which is widely recognised as a rival financial centre.
As travel between the two cities opens up, Singapore and its property market might experience the following effects:
More Hong Kongers May Relocate to Singapore
Singapore has traditionally not been a popular choice for emigrating Hong Kongers, who tend to prefer Western anglophone nations like Canada, the US, the UK and Australia.
So long as global travel remains restricted in the near term, the air travel bubble could boost the number of Hong Kongers considering relocation to Singapore, potentially pushing up prices in the rental property and private housing markets.
More Singaporean Expats in Hong Kong May Choose to Buy Property Back Home
The past year has been a tough one for Singaporean expats living abroad, with many unable to come home due to travel restrictions or the high time and financial costs of quarantine.
There is a sizeable Singaporean community in Hong Kong, including children attending the Singapore International School there. With the opening of the travel bubble, this group will be able to make more frequent trips back. As companies become more willing to embrace remote working, some may have the chance to spend more time in Singapore than before.
Spending more time in Singapore and the politically precarious situation in Hong Kong might be some factors encouraging Singapore expats to invest more of their money in property here, or even consider relocating back home.
Increased Tourism Might Rejuvenate Retail Spaces
The pandemic and fall in tourism have hit Singapore's retail sector hard. As retailers' revenues fall and vacancy rates rise, the Government has had to roll out a rental relief framework to help SMEs struggling to pay the rent.
While it would be naive to think that the Singapore-Hong Kong travel bubble will single-handedly revive the retail industry in both cities, as the first travel bubble of its kind, it could potentially pave the way for other similar arrangements that could collectively lead to a rise in the number of visitors and an accompanying boost in tourism and retail. If that happens, a rise in commercial rents and property prices could well occur.
Conclusion: Singapore May See Increased Activity, But Hong Kong Buyers Unlikely to Shake the Market
If the Singapore-Hong Kong air travel bubble takes off, it might encourage relocation from Hong Kong to Singapore in these politically-fraught times, and could be the first of many travel bubbles to revive tourism in the region. If that happens, the Singapore residential and commercial property markets will likely see increased demand.
However, even if such changes are observed, it is unlikely to significantly shake the market. In general, Hong Kongers make up only a small proportion of property buyers in Singapore. From January to early May (the time of writing), there have only been nine transactions made by Hong Kong buyers. Even in 2019, when things were more 'normal', there were only 53 transactions throughout the whole year.
The most dominant foreign buyer group is actually the Chinese, and this has remained stable despite COVID-19. This is perhaps due to the Reciprocal Green Lane which allows short-term essential business and official travel between Singapore and Mainland China.
Whether or not the air travel bubble is successfully implemented, Singapore's residential property market has proven surprisingly resilient, as
PropertyGuru's Singapore Property Market Index Q2 2021
has shown. It is bolstered by local buyers, who continue to snap up property despite the raging pandemic and recession.
More FAQs on the Hong Kong Air Travel Bubble
When Will the Singapore-Hong Kong Air Travel Bubble Be Launched?
The launch of the air travel bubble is scheduled for 26 May 2021.
Must I Be A Singapore Citizen To Travel To Hong Kong Via The Air Travel Bubble?
No, citizens of all countries can travel so long as they fulfil all the eligibility requirements, abide by the health measures and have a valid visa for travel to Hong Kong if required. Note that Work Permit or S-Pass holders working in the construction, marine shipyard and process sectors are not eligible.
What Are the Costs Involved When Travelling to Hong Kong From Singapore Via The Air Travel Bubble?
Your costs will include your flight tickets on a flight designated for the air travel bubble, a pre-departure COVID-19 PCR test and another one upon arrival in Hong Kong.
What Happens If You Get COVID-19 While in Hong Kong?
You will have access to medical care provided by the Hong Kong Government, but will have to bear the full costs of any treatment.
This article was written by Joanne Poh. A former real estate lawyer, she writes about property and personal finance and spends her free time compulsively learning languages and roller skating in carparks.