So, it's been a while since you bought your first property and took a mortgage to finance the purchase. Perhaps, it's now an opportune time to take a hard look at your home loan.
For those who are taking a floating home loan, you've probably noticed your monthly mortgage amounts steadily rising over the past year. That's why in the
current high interest rate environment
, it's more prudent than ever to take an active hand in managing your home financing decisions.
Whether it's switching from a SIBOR-pegged to a SORA-pegged home loan or choosing a more competitive mortgage package, repricing or
refinancing can help you to save some cash
and bring down your mortgage payments by a few hundred dollars.
So, if you know the lock-in period of your existing home loan is almost over, or are unhappy with your current interest rates, it's a good time to check in on your mortgage health. Confused about the best route to take to the land of savings? Let us help.
Refinancing Vs Repricing: What Is the Difference?
Typically, for a bank loan, a lower interest rate is offered until the lock-in period is over. However, the amount of interest paid tends to increase after the lock-in period is over.
By refinancing or repricing, you can potentially avoid missing out on savings or paying unnecessary excesses when you switch to a more competitive interest rate. But which process is best for you?
In a nutshell, here are the pros and cons of refinancing versus refinancing your home loan:
So, Should You Choose Refinancing or Repricing?
But Will a Mortgage Broker or Banker Help Me Best?
Once you resolve the route to take, who do you go to for the best, unbiased advice: a banker or a broker? This is a tough one – we hear you!
To learn a little more about the two and determine who would best serve your needs, we have roped in PropertyGuru Finance Mortgage Experts Kendrick Quek, Ethan Ng, and Apple Tan to lend their input.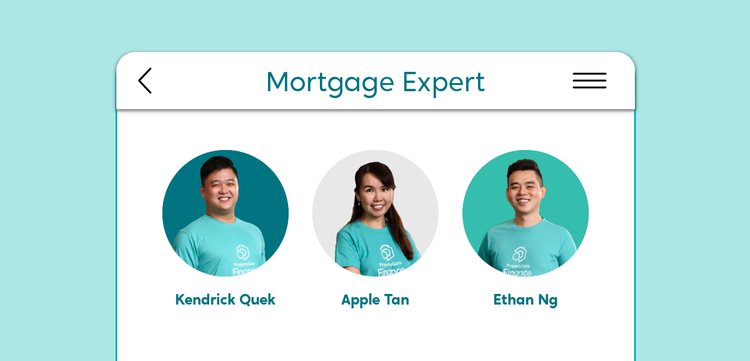 Straight off, our experts are quick to clarify that regardless of whether you choose a mortgage broker or banker, both have a vested interest in building customer relationships and up-to-date knowledge of the products offered by the various banks in Singapore.
However, mortgage brokers are specialists and focus on building customer relationships for the long-term benefit of both parties. As Ethan Ng, Team Lead, Mortgages, puts it, "It's a lifetime commitment to our clients. We provide advice when our clients reach different milestones – whether it be purchasing a new home, refinancing, or decoupling.
Mortgage brokers are a one-stop service. We provide unbiased views about finding and financing a home."
And unless you have your sights fixed on one lender, mortgage bankers usually are the ones who can best assist you. Kendrick Quek, Sales System & Process Manager, mentions that bankers are "obligated to sell customers their own bank's products", and are unable to compare loans with other banks thoroughly.
Here's a quick summary of the difference between a mortgage broker and banker:
Now we know the difference between a mortgage banker and broker. But what's the difference between going for a mortgage broker and a Mortgage Expert from PropertyGuru Finance?
When you're choosing PropertyGuru Finance, you're choosing more than a broker. We won't just provide you access to the best interest rates across all major banks and give you unbiased advice. We'll also monitor your mortgage for the long term and provide you with bespoke home loan strategies so that you never miss the next best moment to save more.
Watch Our Video on Refinancing
Let PropertyGuru Finance Help You Plan Your Loan
If you decide to go with a mortgage broker for help, rest assured that you'll be in good hands with the Mortgage Experts at PropertyGuru Finance. But if you're still undecided, PropertyGuru Finance also offers a whole suite of services and useful tools to help you go along.
You can:
Mortgage Comparison Tool
Find the best loans and interest rates from major banks
Affordability Calculator
Estimate what you can comfortably spend on your new home
Learn more about our SmartRefi tool here:
As Apple, Team Lead, Mortgages for PropertyGuru Finance, cheekily puts it, "We're here to make loan financing smart, effortless and transparent. Most importantly, we're here to save you time and money!"
If you're still unsure of whether to go for refinancing or repricing or need help with paperwork and legal processes, you can always ask our friendly
Mortgage Experts.
Aside from demystifying and simplifying the refinancing process, these experts can give you tailored home financing advice – all for free!
Whatever you pick, do factor in the incidental costs and ensure your choice makes financial sense to you.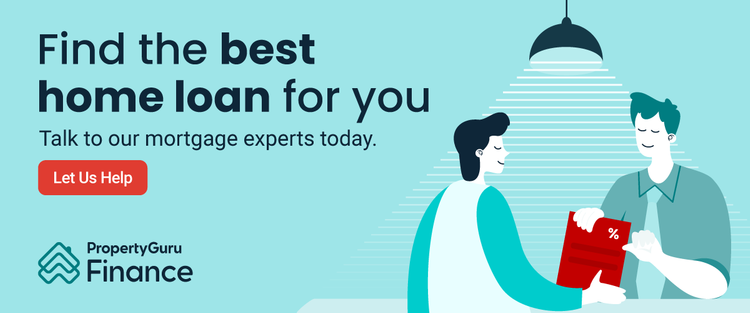 Chat with us on Whatsapp
Fill up an online form
Disclaimer: Information provided on this website is general in nature and does not constitute financial advice.
PropertyGuru will endeavour to update the website as needed. However, information can change without notice and we do not guarantee the accuracy of the information on the website, including information provided by third parties, at any particular time. Whilst every effort has been made to ensure that the information provided is accurate, individuals must not rely on this information to make a financial or investment decision. Before making any decision, we recommend you consult a financial planner or your bank to take into account your particular financial situation and individual needs. PropertyGuru does not give any warranty as to the accuracy, reliability or completeness of information which is contained on this website. Except insofar as any liability under statute cannot be excluded, PropertyGuru and its employees do not accept any liability for any error or omission on this website or for any resulting loss or damage suffered by the recipient or any other person.