In Singapore, most of us can only dream of owning a home in our twenties.
When you're under the age of 35, there isn't the option of an HDB flat. That only leaves purchasing a private property. Things get more difficult when according to a
Global Living report by real estate firm CBRE
, Singapore is ranked as the second-most expensive city in the world to buy private property.
But Janice Lim is not like most in their twenties. As part of her before-30 bucket list, the 29-year-old was determined to own her first home before she hit the big 3-0 milestone.
The Walk-Up Dream
While the obvious option would be to look for a
condominium
, Janice, who works as a Product Manager, had her heart set on owning a
walk-up apartment
as they were "more quaint".
She adds, "They also generally have higher ceilings and larger open spaces. Whereas for new condominiums these days, it is just very small. You do not quite get the per square foot cost deal."
While she had support from her mother for the cash
down payment
of her home purchase, she needed to make sure she was able to afford the monthly repayments in the long run.
After her calculations, Janice was "pleasantly surprised" that she would be able to afford an apartment that was between $1 to 1.3 million. She had never seriously looked at her finances before so it was a bit of a shock when the numbers were favourable.
The Start of the Search
Having rented on the East Coast for two years, Janice realised the area suited her so narrowed down her search options to Katong and Joo Chiat. She loved different food options, gyms within walking distance and a neighbourhood with a relaxed sunny feel.
However, as walk-ups are hidden gems in Singapore, she did not have many options that met her budget and location. Thus Janice's main aim during home visits was to assess whether the apartment had "good structural bones". She was happy to undertake some cosmetic renovations but nothing requiring expensive changes to the foundations.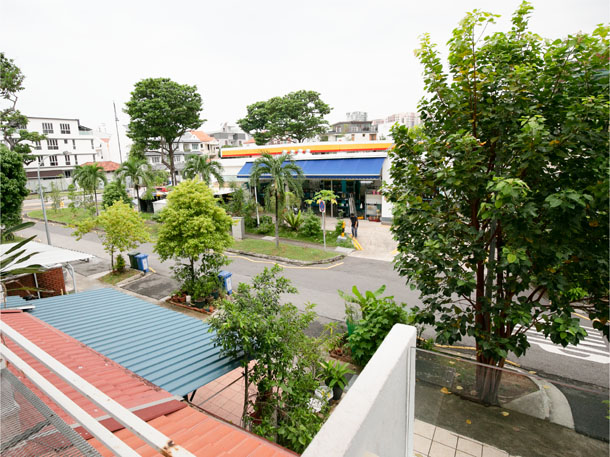 She says, "There are only so many walk-up apartments that go on the market these days. So the options are quite limited."
It is no wonder it felt too good to be true when Janice stepped into her current home for a tour. She liked the layout and condition of the apartment. It was also priced competitively; $1.15 million whereas other apartments she had viewed were priced between $1.3 to $1.4 million. Located in the Joo Chiat area, it has a rich history and plenty of great food options.
It felt so right that Janice made an offer after inspecting the place for a second time.
Going Above and Beyond
Then came the challenging bit – sorting out her property purchase with a
home loan
.
The owners soon accepted her offer, and Janice was ecstatic. But once the euphoria wore off, Janice started panicking as she did not know what steps came next.
In the excitement of finding the perfect place and negotiating a price she hadn't yet secured a home loan. She needed to secure finance quickly and had no idea how many "financial hoops" she needed to jump through.
Thankfully, she was working at
PropertyGuru Finance
at the time, so she reached out to Paul, managing director of the platform's FinTech department, for help.
She recalls calling Paul and freaking out: "I was quite worried that I would not be able to secure the loan for some reason and I would have to
forfeit the 1% OTP fee
."
Paul eased her worries and supported her throughout the loan application process. After recommending which bank loan she should take, Paul connected her with bank staff to get the paperwork sorted. Paul went the extra mile to make sure everything was submitted on time. He even connected her with a lawyer when he realised the seller was overseas and COVID-19-related delays may occur.
Property price: $1.15 million
Down payment (25%): $287,500
Total Housing Loan: $862,500
Interest Rate: 1.4%, 2-year fixed rate
Monthly Repayment (30 years): around $2,700
Beyond the financial side of things, Paul also stepped in to help Janice when complications arose over the signing of the OTP document. He also helped put Janice in touch with a lawyer to handle all the legal paperwork for her home purchase.
Janice smiles and says, "I felt really taken care of throughout. I didn't need to go out of my way."
As Janice counts down the days till she can move into her own home once the renovation is completed, she shares the following piece of advice for all future homeowners:
"My main takeaway throughout the process is that no matter how much you think you know about the loan you're getting, it's actually the process and what comes after that can be stressful. So it helps to have someone walk you through the entire process to make sure that your interests are taken care of."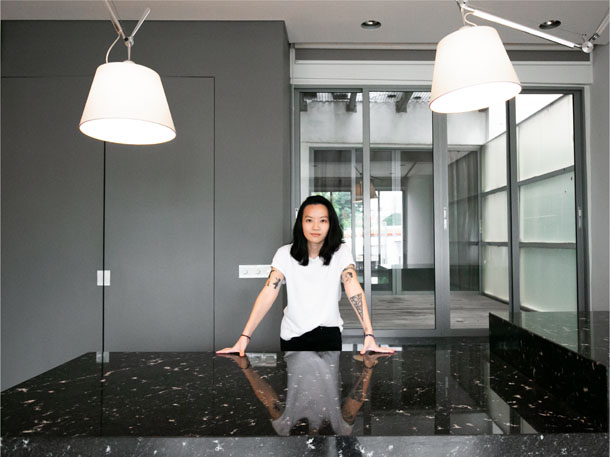 Chat with us on Whatsapp
Fill up an online form
Disclaimer: Information provided on this website is general in nature and does not constitute financial advice.
PropertyGuru will endeavour to update the website as needed. However, information can change without notice and we do not guarantee the accuracy of the information on the website, including information provided by third parties, at any particular time. Whilst every effort has been made to ensure that the information provided is accurate, individuals must not rely on this information to make a financial or investment decision. Before making any decision, we recommend you consult a financial planner or your bank to take into account your particular financial situation and individual needs. PropertyGuru does not give any warranty as to the accuracy, reliability or completeness of information which is contained on this website. Except insofar as any liability under statute cannot be excluded, PropertyGuru and its employees do not accept any liability for any error or omission on this website or for any resulting loss or damage suffered by the recipient or any other person.