Many of us are familiar with the uniquely Singaporean 'proposal' that goes something like, "Want to BTO?"
Buying an HDB Resale Flat in Your 20s
For couples in their 20s, purchasing a resale flat as a first home may seem difficult to achieve. If you're in that boat and would appreciate some tried-and-tested tips, here's the story of how one couple managed to pull this off.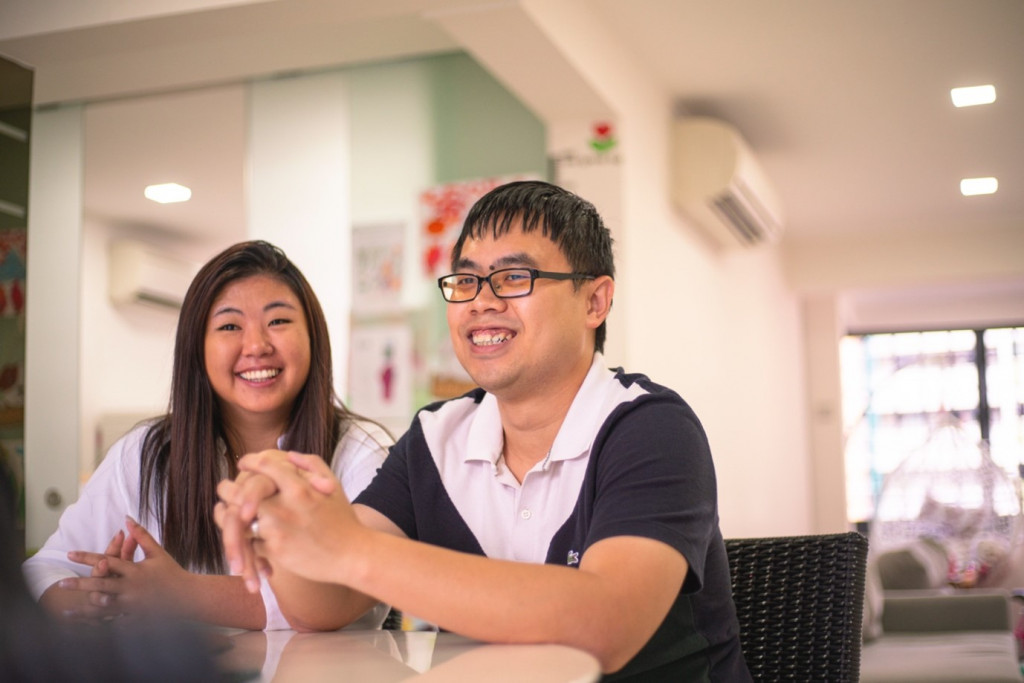 While they both chalk it up to being extremely lucky, it's clear that there are nuggets of wisdom to learn from their experience. They share with us six useful tips that helped them in their home purchasing journey.
Tip #1: Have a Game Plan
Planning makes everything easier. With James and Christella, it's evident that they had discussed and laid out plans for the future well in advance, and were able to quickly move through the home buying process swiftly and efficiently.
For instance, the couple had already decided on the kind of housing they were looking for. While their pregnancy provided some urgency in their resale flat purchase, James and Christella had always known they didn't want a BTO flat despite most of their peers gearing towards applying for BTO.
"We heard comments (from those who were buying BTO) about how they have to wait longer," Christella shares. "Even if they wanted to plan for kids early, where were they going to stay? A lot of them changed their minds about having kids earlier because of this."
"Prior to getting a place, we'd tried renting a place together, and we even tried staying with my parents," James says.
"It's also a bit complicated when you're renting," he adds, "There are a lot of rules that you have to go through with the landlord, a lot of approvals to get, things like that."
With that first difficult decision out of the way, how then did they decide on where to move to?
Tip #2: Know Your Priorities, and Weigh the Pros and Cons
While the broader decisions had already been made early on, it's still important to have their priorities in order, especially when it came to choosing which estate to live in, and what sort of flat to go house hunting for. These were impacted by different variables, and the couple had to weigh the pros and cons against their key priorities.
With Christella's parents mostly based in Malaysia, looking for a home near James' family was a practical choice, just in case the couple needed extra help with the kids. But there were other things up for consideration as well.
"We were looking at the schools in the area and the amenities. We wanted to have supermarkets and hawker centres around," James shares. The couple began their search around Eunos where James' parents live, and branched out to explore the eastern side of Singapore in earnest when they couldn't find a flat that fit their requirements.
With a growing family in mind, the pair focused their search on 4- and 5-room flats, which would be big enough for the children to move around and enjoy themselves. Unfortunately, the flats in Eunos were not only older, but they were also smaller.
James laughs at the irony, but the couple nonetheless agree that meeting their children's needs took higher priority when they settled on the 5-room flat.
Tip #3: Be Aware of the Schemes and Grants that Apply to You
Particularly when it comes to purchasing a HDB flat, knowing which schemes you'd be purchasing your flat under would give you more information, not only on the kind of flats you are eligible to buy, but also the grants you can receive.
With the Proximity Housing Grant out of reach and the Family Grant reduced by $10,000, the unexpected reduction in grants could have really put a damper on their financial plans.
Luckily for the couple, they were still able to proceed – thanks to James' CPF savings. Which brings us to our next point…
Tip #4: Build Up Your CPF, and Pick the Loan that's Best for You
For James and Christella, having a baby on the way meant that having available cash to spend on renovations and necessities was important.
"With the HDB loan, I wiped out my CPF Ordinary Account," he shares. "It was Christella's first year as PR at that time and so her contributions were just 5%."
This situation is typical for many young home buyers. Ideally, everyone wants to opt for the lowest interest rates (usually bank loans), but the truth is, the smaller minimum downpayment requirement for HDB loans (10%, as opposed to 25%) is often more manageable for those in their 20s. To minimise interest costs in the long run, you can always refinance a few years later, when you have more savings and better earning power.
#5: Do Your Research, and Don't be Afraid to Negotiate
With so many facets to home buying, it can be easy getting lost in the sea of information, especially if you don't know where to start. However, getting well acquainted with the entire process is nevertheless a necessary step.
"There are a lot of things that you need to meticulously read through — the terms and conditions — before you can apply for anything," he advises. "There are various steps, but though it's long, it's doable and manageable."
He does offer a word of caution when it comes to seeking advice from others, even from friends who are property agents: "The policies are ever-changing, and when we ask people what the steps we need to do are, sometimes the steps advised are obsolete, or there maybe additional steps missed."
Nonetheless, they'd managed to handle all the documentation themselves without the help of a property agent, in order to save on agent commission fees, which would have cost him an estimated $5,000.
Bonus tip: We don't charge for expert advice!
Four years and two children later, James and Christella find that they have no regrets about the decisions they'd made in their house purchase. But what are their thoughts on the next few years?
#6: Always Plan for the Future
True to form, the forward-thinking pair already have upgrading plans in mind.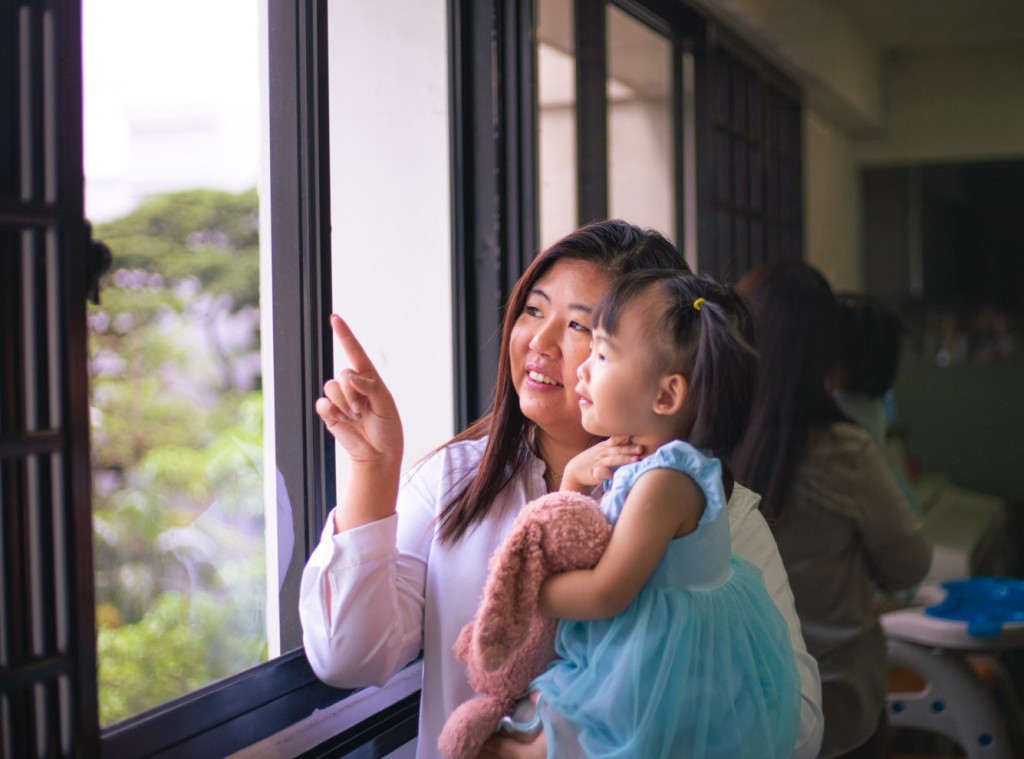 For the foreseeable future, James tells us that they plan to do some light renovations this coming August now that the kids are a little older. With a modest $20,000 budget, they plan on saving up on rental by continuing to live in the house while renovations are ongoing, and perhaps take a short staycation when there's hacking to be done.
What about further into the future then?
"It's comfortable now, but the last we discussed, we had a five-year plan," James says. "We want to decide and see if we can upgrade further to a bigger space, or even to private property."
And while they admit that newer condominium units are quite small, Christella says that the real toss-up is between having amenities or space, mostly with the children in mind.
"The kids are young now, and at this age, space is important, but as they grow, amenities are something we want to look into," she adds, as most private condos offer at least swimming and gym facilities, amongst other things.
Good Luck, Good Timing, Good Foresight
All images featured in this article are owned by PropertyGuru and should not be used without permission.