Downsizing Your Home: 5 Things You Need to Do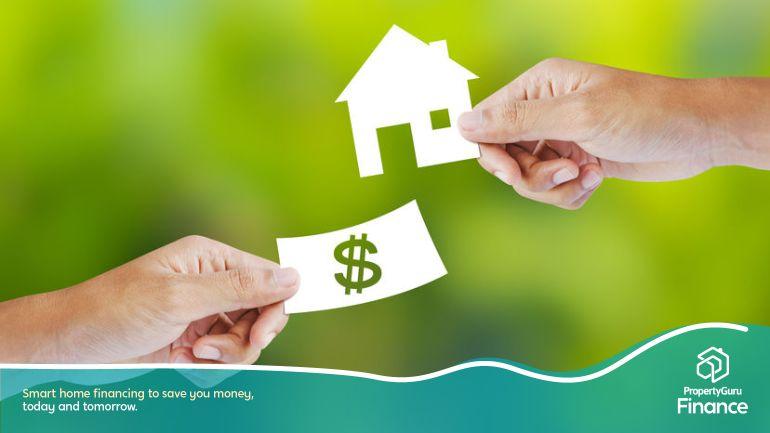 It may be the Singapore dream to keep on upgrading and moving to higher-value properties and live in larger and larger houses, but many of us also buck the trend by downsizing.
There is absolutely no shame in moving to a smaller and/or more affordable home—many times, downsizing is a great way to free up cash for your other priorities. If you're looking to downsize and maximise your gains from doing so, here are some tips and important things to consider when making the switch.
2 Main Reasons Why You May Want to Downsize Your Property
1. Financial Reasons
Probably the biggest reason why Singaporeans downsize is to free up the money they have locked into their property so that they have more liquidity on hand, and a better cash flow. This can be because of financial difficulties, or simply because the cash is needed for something, such as to finance studies, start a business, or to invest elsewhere.
2. Lifestyle Reasons
Related to the first reason, many older Singaporeans also downsize in order to reduce the upkeep they would have to pay to maintain a large house, as they get closer to retirement. For those with children, many also gain additional motivation to do so from the maturing and leaving home of their children, as they set up their own households, or simply move out for their own space.
Some also downsize simply from a desire to change one's living environment. This could be driven by changes in lifestyle, philosophy or personal taste, or a realisation that one does not need so much space. For those nearing retirement whose children have left home, it may even be due to physical inability to clean a large house on their own too.
How to Get the Most Out of Downsizing Your Home
Whether you're downsizing because of needs or wants, you'll want to avoid losing wealth from it by either maximising your profits or minimising your costs. Here are some straightforward ways with which you can accomplish both at once.
1. Getting the Highest Price Possible
Check your area's prices and trends
Property agents can get you a good price on your property, especially if it could be considered "harder to sell". They also help you take care of most of the paperwork and negotiations, saving you time and effort. However, they do cost a significant amount in terms of commission, which is usually calculated in percentages of sale price.
If your property is one that you are confident will "sell itself", you can consider self-advertising and doing your own house sale, DIY. However, do note that that will mean a lot more work–and homework!
Property selection and viewing is a performance, and like all performances, setting the stage well helps the audience to immerse themselves better in it–and be more willing to pay for the quality of the production. It's important to make your home look good, both online if you're listing your flat in property portals, as well as in person during house viewings.
Spend strategically to improve the appearance of your house. Invest in simple renovations and touch-ups such as a new coat of paint, or repairs and removals of more obviously faulty/failing furniture and fixtures. Refrain from big works like bold redesigns, wallpapering, or knocking down walls to merge rooms. If you haven't already had built-in carpentry in your house, don't build any for the purpose of appearances as there's no telling if the buyer even wants it, or whether it's a style the buyer might like.
Make extra effort to tidy up, declutter and rearrange the furniture to make the house look as bright and spacious as possible. If you're DIY-ing your house sale, you can also consider investing in a photographer to showcase your home from the best angles so as to attract more leads.
2. Get the Most Economical Property for your Next House
This applies to those who are downsizing for financial reasons. In such a situation, it makes sense that you should be looking at a new home that will cost you as little as possible while still meeting any other criteria you may have. This may involve trading off on factors that may be less crucial to you, such as location, or distance from amenities you do not need.
3. Find a Mortgage that will Minimise your Costs
If you are downsizing, there is a possibility that there you won't need to take a home loan. It's also possible that you (the mortgagor) may not even be eligible to take out a new mortgage.
However, assuming you still do need to borrow funds to finance your new property, the next biggest cost will be the interest costs of the new mortgage. Hence, you should look for a mortgage that helps you keep costs low, whether through competitive rates, or from lower fees and charges.
4. Pay Off Your Mortgage Early If Possible
If financial reasons are why you're downsizing, then having cash to spare to offset your mortgage is probably not likely. In that case, you'll want to look for a suitable mortgage with our Home Finance Advisors that will strike a good balance between interest costs in the long term, and your immediate cashflow needs.
5. Get a Younger Joint Borrower if Needed
Do note also that a joint borrower also has to be a joint mortgagor, i.e. he has to be a joint owner of the house too, so this avenue will not be available for you if your prospective joint borrower is not someone whose name you are willing to also have on your title deed.
Downsizing Your Property Isn't Always Bad, Sometimes It Is Even The Wiser Thing To Do
"Downsizing" is a word often perceived negatively among Singaporeans, since it is associated with taking a step backwards on the Singaporean dream of upgrading to bigger or more expensive properties over time. However, downsizing for the right reasons is actually right-sizing, and is a smart and savvy move you should be proud of, because you're making prudent choices to keep your finances in good health.
So downsize with confidence! We are confident that with the resources available on PropertyGuru, the free and personalised support from our Home Finance Advisors and your own efforts, your next property will be perfect for your needs.
More FAQs About Downsizing Your Property in Singapore
What Does Downsizing Mean in Real Estate?
Downsizing your property means moving to a smaller home. For example, you may move from a landed house to an apartment or condo, or move from a 5-room flat to a 3-room flat.
Does It Make Sense to Downsize Your House?
As explained in this article, there are many situations where downsizing your home or property can be beneficial. Mainly, it can help you free up cash for your other priorities in life.
Is There A Downside to Downsizing?
The most obvious 'downside' to downsizing is living in a smaller space, although this could arguably be an advantage depending on your situation. For example, busy homeowners or the elderly may find smaller homes easier to manage and keep clean and tidy.