Refinancing Your Home Loan: 3 Steps to Identify the Right Time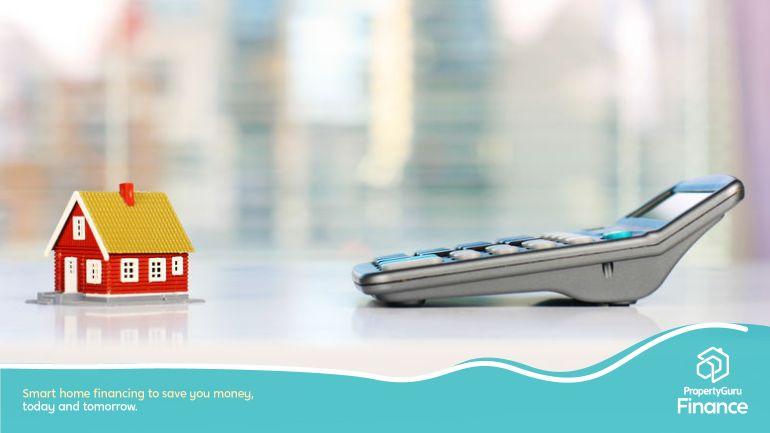 Thinking of refinancing your home loan? You're not alone. 2020 (and 2021 so far) has been quite the roller coaster, but there are silver linings. Thanks to the low interest rates and very competitive mortgage packages offered in the current climate, refinancing has become a very attractive option for many homeowners now.
But is it the time for you, specifically, to
refinance
? The answer may be yes; but it can just as likely be no. You need to identify whether the moment is right for you, and your particular set of circumstances, to
refinance your mortgage
.
Identifying When to Refinance your Home Loan: Step-by-Step
Here's how you can find out whether the time is ripe.
Interest rates are set to rise in 2022, so act now! Refinance your home loan to secure record low mortgage rates while you still can.
Check out SmartRefi to track your mortgage against daily rates and be notified of the best times to refinance, or speak to PropertyGuru Finance mortgage experts for unbiased advice and recommendations.
1. Identify your Goals of Refinancing
When you refinance your home, knowing what your goal is in refinancing will help you know whether it's a good time to do so, as well as help you to filter and find the ideal mortgage package for what you intend. There are many reasons that may cause one to look at refinancing—lowering of monthly repayments, adjusting of loan tenure, reducing overall interest costs, even to take on a smaller home loan.
Identifying the right time to refinance starts with your own desire to refinance, and how clearly thought through your decision has been. If you're only refinancing because your friends have advised you that it's a good time and they're doing so too, then you should pull the brakes. You must have a reason of your own.
2. Form an Accurate Picture of your Financial Situation
For an accurate picture of whether you need to refinance or should refinance at all, you need to take stock of your current situation. In the first place, if you fall under any of the 5 scenarios listed in our
previous article on refinancing
, chances are refinancing may be suitable for you.
However, besides that, you also need to assess whether your finances can support what you aim to do with refinancing. For instance, if you plan to quickly clear off your loan by refinancing with a shorter tenure, you have to make sure your finances are robust and stable enough to support the higher monthly repayments. If your finances are not ready to support what you want to do, it may not be the right time for refinancing–or at least not the particular kind of refinancing you want to do.
There are three main things to consider when getting a complete picture of your financial situation:
Total Debt Servicing Ratio (TDSR)
Credit Score
Consistent Monthly Income
Total Debt Servicing Ratio (TDSR)
In Singapore, 60% is the maximum
TDSR
permissible. TDSR is a measurement of affordability, normally used in the context of financing. To ascertain whether or not to refinance, you need to find out how affordable your intended refinancing plan is, and one way you can do that is by seeing how it might affect your
TDSR
, and whether the resulting ratio is still within your comfort zone.
It may be a good idea to keep the ratio slightly lower than the limit (e.g. 40% to 50%), but remember – at the end of the day, the ratio is just a guide. A TDSR of 60% based on an income of $50,000 leaves $20,000 free cash, while a TDSR of 40% on an income of $5,000 frees up only $3,000. It's all relative, and there is no strict one-size-fits-all rule.
Credit Score
Your
credit score
can affect whether or not any loan or credit line is approved, and this also applies to refinancing, which is essentially taking a new home loan to replace the previous one. Knowing your credit score can help you realise whether or not it is possible or practical to refinance at a given moment.
For example, if your credit score has not improved since the last time your mortgage application was rejected, you are unlikely to be successful even if you try again. You may want to start working of raising your credit rating before attempting to refinance again.
Conversely, if your credit score has improved since you first applied for your home loan, this could be a quick fix to get you out of a bad mortgage due to your previous credit reputation. Nevertheless, you have to ensure that your improvement in credit score is a consistent effort and not a one-off, or else your next refinancing may become a nightmare again.
Consistent Monthly Income
It is common for homeowners to refinance their home loans in order to obtain lower monthly instalments, to reduce financial risk and lighten the burden on their cash flow.
In particular, you may consider refinancing when you have access to more funds.
If it is an increase in monthly salary, that's encouraging—you can consider paying higher monthly instalments since you have better earning power. If you suddenly chance upon a windfall, aside from refinancing, you may want to explore making a lump sum payment. (Just make sure you check for any prepayment penalties before deciding!)
3. What Are the Refinancing Costs Like?
To decide whether it is a good time to refinance or not, another major factor—if not the main factor—is whether refinancing at this time is going to save you money or not. To answer this for yourself, you will need to do some calculation.
Simply put, you need to compute what your potential savings will be from the lower rates you're taking advantage of, and offset that with the refinancing costs you will incur—unavoidable items such as
valuation
fees,
conveyancing
(legal) fees, and any other additional fees and charges that the bank may charge during the process of switching over to them. Depending on your intentions, you may also wish to factor in prepayment charges, clawback fees, and/or cancellation fees into your costs as well.
If your costs are higher than what you save, or if you will take too long to save enough to offset the costs (anything more than a year or two is probably not worth it, unless you intend to not refinance for many years to come), then it is probably not worth refinancing at this time. Of course, market situations and market offerings are always constantly changing, so if you know the specific costs that are eating into your savings, you may be able to wait for something better to come up down the road, rather than abandoning the idea completely.
Tip: Don't Forget to Factor in The Time Needed When Refinancing
Shopping for a refinance package is a bit like finding a good girlfriend or boyfriend! Sometimes the first one might not stick but the most unlikely candidate can surprise you in the end.
If you anticipate that you won't have the time to do all the research and/or prefer to have an expert to guide you along, we suggest getting the help of a our
H
ome Finance Advisors
. They will be able to compare home loans for you, advise you on all your refinancing needs, let you know which ones will be most favourable to you taking into account your refinancing goals, and assist with the applications—all while leaving you in control of your decision.
Making a decision on refinancing is entirely based on your personal situation and PropertyGuru's dedicated Home Finance Advisors will be able to take into account the nuances of your situation and adapt their approach accordingly.
Once the approval process has been completed and you have picked the bank you are going for your refinance journey is more or less complete. There might be things that you will have to undertake such as property value appraisal, legal fees and so on. The most important thing to remember is to not take on any large credit lines or loans during this process as it will affect the offer that your prospective bank will make you, and this is something that will be out of your control once done.
Soon, you can take home your new mortgage, and ease up on your debts or add to your savings if your refinance was done for those reasons. Make sure to align with your initial goal for refinancing. For example, if you are saving for retirement, you may want to avoid spending the money saved from your monthly repayments but rather you might want to put it in your Special Account to watch it grow for your CPF in the long run.
Good Refinancing Begins with Good Timing
A mortgage is a journey, not a one-off transaction, so it's important to actively manage your home loan. One way you can continue to keep interest costs competitive is by regularly checking up on the progress of your mortgage and refinancing when the time is right.
So make sure you do your homework before making any large financial situations that will affect you and your family's future! With a good round of refinancing, you could unlock a new and brighter financial chapter in the life of your family and you.
Disclaimer:
Information provided on this website is general in nature and does not constitute
as
f
inancial advice.
PropertyGuru
will
endeavour
to update the website as needed. However, information can change without notice and we do not guarantee the accuracy of information on the website, including information provided by third parties, at any
particular time
. Whilst every effort has been made to ensure that the information provided is accurate, individuals must not rely on this information to make a financial or investment decision. Before making any decision, we recommend you consult a financial planner or your bank to
take into account
your
particular financial
situation and individual needs.
PropertyGuru does not give any warranty as to the accuracy, reliability or completeness of information which is contained in this website. Except insofar as any liability under statute cannot be excluded,
PropertyGuru
, its employees do not accept any liability for any error or omission on this web site or for any resulting loss or damage suffered by the recipient or any other person.