Top 5 HDB Estates for Renting in Singapore: Our Agents Share Why These Areas Are So Hot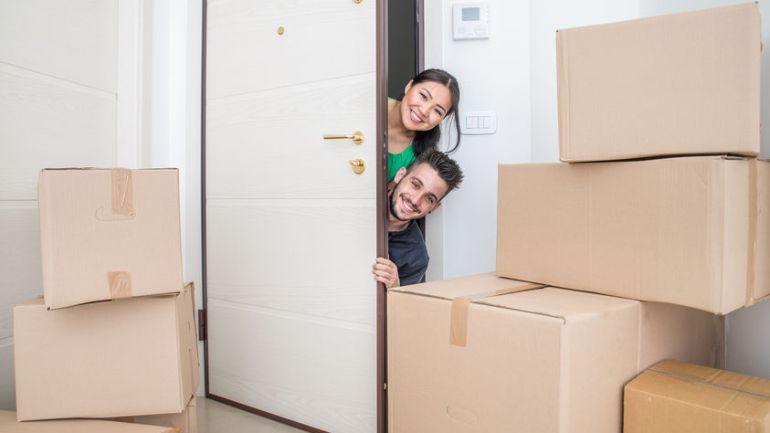 HDB flats are cheaper to rent than similar condo units or other forms of private property. At the same time, they enjoy the safety, cleanliness and high standards of infrastructure that Singapore is famous for.
If you need help deciding whether to begin your rental home journey, we've shortlisted the five hottest HDB estates for rent and asked our top property agents why exactly these areas are so popular among renters.
Top 5 HDB Estates for Rent
We ranked the HDB estates based on the number of page views and enquiries received by listings on our portal. Based on this, here are the top five HDB flat estates for renting in Q1 2021:
| | |
| --- | --- |
| HDB Estate | Why It Is Popular Among Renters |
| Queenstown | Convenient city fringe location, mature town with good amenities |
| Bukit Merah | Convenient city fringe location, mature town with good amenities |
| Bedok | Mature town with good amenities, good food |
| Tampines | Affordable, good amenities |
| Jurong West | Affordable, near shopping district |
HDB Flats for Rent in Queenstown: Charming and Convenient, On the City Fringe
The Queenstown neighbourhood is one of Singapore's most established mature towns and home to well-loved eateries and malls, such as Alexandra Food Village, IKEA Alexandra and sporting goods hotspot Queensway Shopping Centre.
"Some feel that staying in a central area entails status," adds Gideon.
In addition to the area's central location, he also attributes Queenstown's popularity to its many attractive eateries and cafes with a long history.
On the rental market, young professionals and students tend to favour the newer HDB blocks in Dawson and Stirling, while older three-room flats are popular with foreigners with a tighter budget.
However, Queenstown may be a victim of its own success. Rental prices there are high compared to other districts, and supply is often unable to match demand. "Very often, there are racial quota issues due to the high number of expatriates," laments Gideon.
HDB Flats for Rent in Bukit Merah: Similar to Queenstown
Bukit Merah is a city-fringe area sandwiched between Queenstown and Tiong Bahru on the Western border of the city centre. The area enjoys the charm of a mature town, offering respite from the hustle and bustle of the city despite being so close to the CBD.
"The key selling point of this area is that it's very central and it takes less than 30 minutes to reach the CBD. There are also far more amenities compared to non-mature estates," she says.
In fact, the MRT ride from Redhill MRT to Raffles Place in the CBD takes only about 10 minutes.
"The price range for rent can range from as low as $1,600 to as high as $3,500," says Tricia.
As with Bukit Merah, getting a home in Bukit Merah can be quite competitive. Thus, if you find a unit that you enjoy and the price is right, you may want to act fast. "Homes here move off the shelves much faster compared to other locations in Singapore," explains Tricia.
HDB Flats for Rent in Bedok: A 'Chill' Foodie Paradise
The Eastern part of Singapore is popular amongst residents for its laid-back vibe. Bedok is one of the most established neighbourhoods on that end of the island, as well as Singapore's largest planning area.
The mature town is a celebrated foodie's destination thanks to Bedok 85 Hawker Centre and the many eateries in Simpang Bedok, just to name a few.
The area also has many good hawker centres, which lowers the cost of living relative to other districts, according to Chris. In addition, Bedok is not far from several factories and Changi Airport, making it popular amongst people working in these areas.
If you work at Changi Business Park, even better!
HDB Flats for Rent in Tampines: Mature Estate at Non-Mature Estate Price
At the moment, Tampines is one of the few mature estates with an abundance of new flats, quite a few of which have recently fulfilled their MOPs and are now on the rental market.
The neighbourhood's connectivity has also been given a boost in recent years. Previously served mainly by Tampines MRT, the area now enjoys the use of Tampines East and Tampines West MRT stations, with the Tampines Central area being served by both the East-West Line and the Downtown Line.
The proximity of Changi Airport and Changi Business Park make Tampines a popular area for renters looking for accommodation close to their workplaces.
HDB Flats for Rent in Jurong West – An Up-and-Coming Area
Here's a surprising entry into our top five HDB estates: Jurong West. We say 'surprising' because unlike the well-loved eastern and city fringe areas listed above, Jurong West is generally thought to be quite inaccessible.
Jurong West is a non-mature area in the West of Singapore that is still undergoing some development in parts, however, thanks to more recent 'upgrades', it is already enjoying a good range of established infrastructure.
"The estate is newer with a modern design and there are plenty of childcare centres and primary schools for young kids," he says.
Transport connections in the area are also good, he adds.
"The Expressway can bring us to the city without hassle. Jurong Point and Boon Lay MRT are within walking distance for many."
While Jurong West covers quite a large area, Ben has identified HDB blocks in the 6xx series, located within walking distance of Boon Lay and Pioneer MRT stations, as some of the most sought-after. In addition, condos in the vicinity of Lakeside MRT are popular due to their proximity to the scenic Jurong Lake.
More FAQs Related to HDB Flats for Rent in Singapore
How Much Does It Cost to Rent a HDB Flat in Singapore?
How Do I Get Rental Approval for HDB?
Rental transactions for HDB flats have to be done through HDB. You'll be able to check the status of your application through My HDBPage or Mobile@HDB.
How Do I Rent a Flat in Singapore?
Can I Rent Out My HDB?
Generally, if you want to rent out the entire flat, you need to be a Singapore Citizen and must have completed the 5-year Minimum Occupation Period. If you just want to rent out a bedroom, the flat must be a 3-room flat and above, and you must seek approval through HDB's e-services.
How Do I know If My Rental is HDB Approved?
You can check HDB's "Enquiry on Authorised Tenants" e-Service to verify if you are an authorised tenant of a flat.
This article was written by Joanne Poh. A former real estate lawyer, she writes about property and personal finance and spends her free time compulsively learning languages and roller skating in carparks.