It may have remained unruffled through downturns and economic scares in recent memory, but Singapore's luxury residential market will not escape COVID-19 unscathed. From furnishings to shared facilities to layouts, the pandemic looks set to reshape how high-end residences in one of the world's most competitive — and expensive — markets look and feel.
Consumer sentiment will inevitably dictate the new conditions and requirements, but what are Singapore's leading developers, such as GuocoLand, doing to get ahead of the game and remain front-of-mind for investors? And will the segment still provide value for money compared with other luxury commodities and more agile real estate?
GuocoLand Singapore's managing director Cheng Hsing Yao explains how his firm, which picked up an evening-best 10 trophies at the
2020 PropertyGuru Asia Property Awards (Singapore)
, is already adapting to the long-term ramifications for the luxury segment, as well as the innovative and sustainable solutions the developer is rolling out to meet and exceed investor expectations in the post-pandemic landscape.
Q: To what extent do you expect to see a shift in consumer sentiment and demand with regards to necessities, public facilities, and design within luxury residential projects in the post-pandemic era?
A: The consideration taken by consumers before purchasing residential property will be more multi-layered. When they look at a property for own-stay purposes, they envision going through the various stages of life, so they look at whether the property supports working from home, and whether the property can be easily reconfigured to accommodate children and multi-generational living, for instance.
If anything, people are now more aware of the importance of personal wellbeing and how a home can support that. Examples include having open spaces to recreate and facilities that allow them to enjoy quality time at home, as well as the convenience of having plenty of nearby neighbourhood amenities.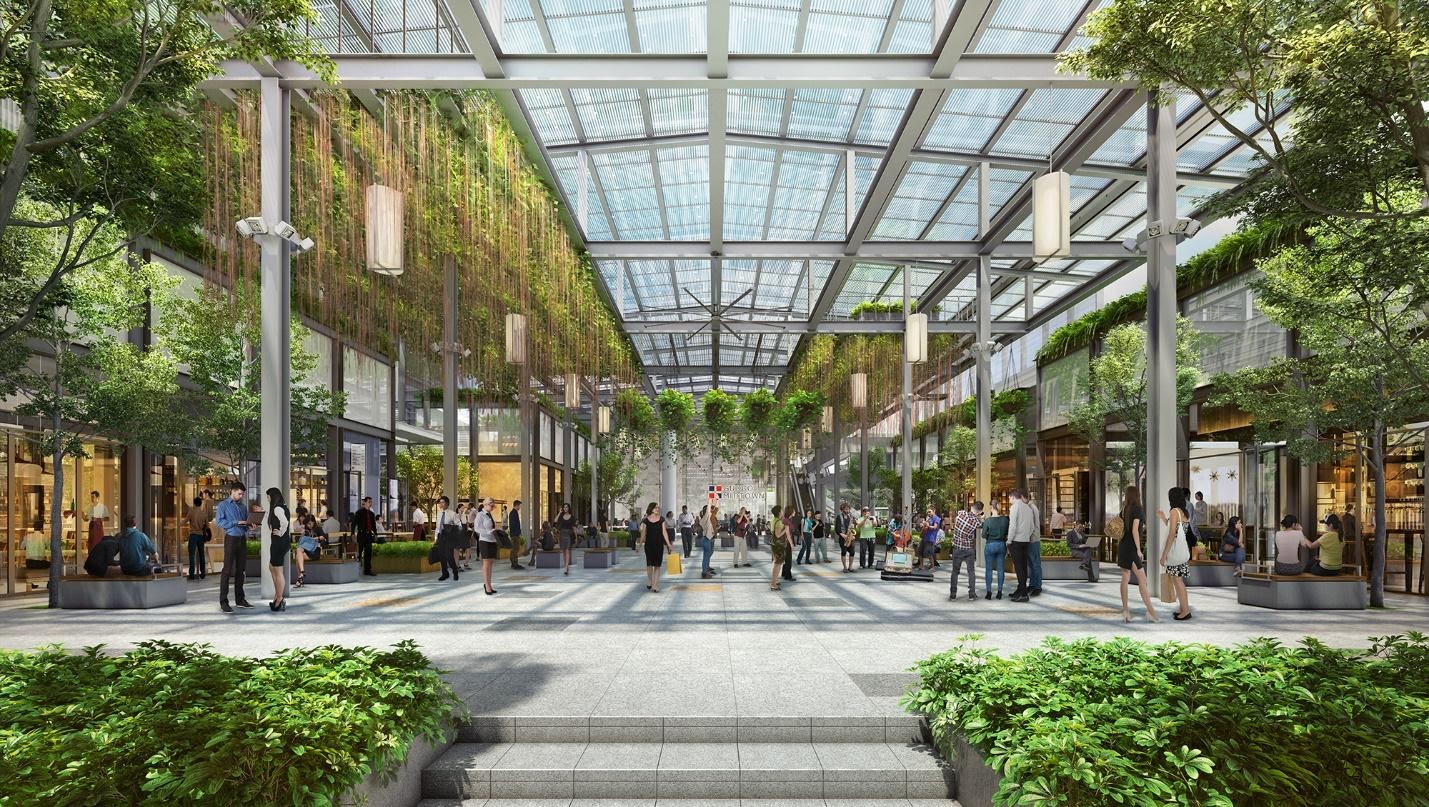 Q: What are your plans to adapt to these changes?
A: We take a lifecycle approach whenever we design our projects. That is, we take a lot of care to ensure that our buyers enjoy the flexibility of being able to use the spaces in ways that suit different lifestyles. Essentially, our residential projects are always designed to be flexible for living, working, and entertaining.
With regards to entertaining, we ensure that all our developments have ample common amenities. These include public recreation areas and private spaces to host meetings with business associates, while maintaining the sanctity of their home. In fact, we have found that residents nowadays regularly receive work associates at home, as well as friends and family. A connection to nature is also essential for residents, whether they're returning from the office or working from home, so biophilia plays a vital role in our design and development principles.
Q: Within a wider context, how do you see such changes affecting the way developers approach residential properties within mixed-use projects?
A hallmark of a quality integrated mixed-use development is both the synergy between different components and how they are able to differ from one another. Even prior to the pandemic when we designed our flagship Guoco Tower, we deliberately incorporated dedicated drop-off points for the offices, the hotel, and the residences, ensuring that Wallich Residence has the exclusive entrance that residents expect from an ultra-luxury property.
Integrated mixed developments that incorporate three or more different kinds of uses also offer the opportunity for the different uses to leverage the offerings within the wider development. For instance, we have introduced corporate facilities to owners of Midtown Bay with the incorporation of the Network Hub at Guoco Midtown. This makes Midtown Bay a luxurious business home – a unique hybrid of home and office, perfect for modern cosmopolitan professionals and entrepreneurs, while the public spaces designed for the retail component become common spaces for all users to enjoy.
Q: How important is it that sustainable design remains front-of-mind for developers in the potentially challenging times ahead?
A: Sustainable design has always been important. A foundation based on sustainability principles is certainly critical for any developer who thinks long term, both for the projects that they are building, as well as for their business. This is why the Triple Bottom Line sustainability framework, which considers environmental, economic, and social sustainability, has been and continues to be a very relevant structure. Developers should balance these three factors to come up with products and services that are relevant and can stand the test of time.
Q: To what extent does the luxury residential sector still provide investors with value for money compared, for instance, with other luxury commodities and more affordable/agile real estate segments?
A: Luxury properties remains a good means for wealth preservation and legacy planning, and an effective way for ultra-high-net-worth individuals to diversify their portfolio. In today's uncertain environment, there are major benefits in spreading one's wealth in different places. Savvy investors also want to buy something that can add value in the long term and has the potential for growth.
What has changed, however, is that buying properties in Singapore is now to be treated as a mid-to-long-term investment because government policies have effectively curbed buying properties just for flipping. This is why we believe that the conventional real estate mantra of 'location, location, location' is no longer relevant. Instead, the three factors that quality developments should have are 'location, concept, and community'. A great location must come with a great project concept and positioning that will, in turn, attract the right community of buyers and users.
The ideal community of owners and end-users are the ones who are not interested in just maximising values for the short term, but interested in taking care of the place, branding, and thus long-term value of the property.