Standing quietly at the open window, Randy Tham is looking out over the Kallang River and waiting. At first, there is nothing except the gentle breeze tickling his skin and a soft whisper of the river below. And then it happens. A bird starts to sing.
Randy sighs deeply, turns around and shares a look with his wife Amy, a look they have shared many times since moving into their home early this year. These sounds are the reason they are here.
Because it wasn't always this way.
Sleepless in the city
Before buying their riverside apartment, Randy, 30, and Amy, 29, had lived in the heart of Chinatown, sharing an apartment with seven other members of his close-knit family.
"It was super, super squeezy," laughs Randy, who works as a relationship manager at Standard Chartered. "We had all these people, including my brother's children and the domestic helper, living together in a four-room flat."
Amy recalls escaping to the sanctuary of their bedroom after returning home from a long day as an NTUC customer service agent. But even here there was no escape, as an unending noise and clatter filtered up from the street and through their window.
When most neighbourhoods are quietening down after work, Chinatown is just getting started, bustling with people seeking out local eateries and late-night shops.
"I remember," Randy says, "when I first moved in. It was before Chinese New Year, and there was this song from the movie Ah Boys to Men. All the local DVD shops were playing it. Non-stop. At night. The same song over and over again."
The Sound of Silence
After seven years in Chinatown, Randy and Amy needed a change. Unsurprisingly, at the top of their list was the need to find a place that was quiet. Very quiet. But the second priority on their list was going to make this first priority a challenge, because they also wanted to live near Randy's family in Chinatown.
Another problem was money. Despite spending over 10 years in Singapore, Amy has yet to get her PR status. This meant Randy would have to make a purchase via the
Non-Citizen Spouse Scheme
, and without the grants a typical Singaporean couple enjoyed.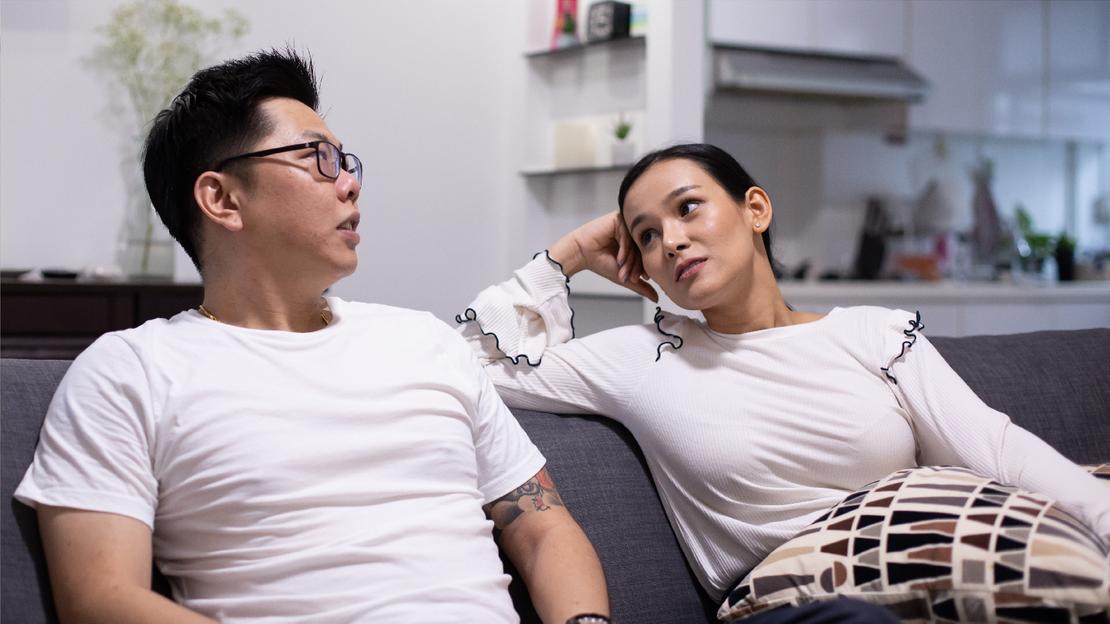 So armed with a limited budget of $400,000 and the desire to find a quiet place that was still close to town, the next step on their house-hunting journey was PropertyGuru, where a suite of search tools allowed them to focus on their requirements without wasting any time trawling through the classified ads in local newspapers.
Kallang calling
They spent a year shortlisting suitable properties and arranging viewings, eventually ranging as far as Punggol in their search for a quiet respite from the city. But the perfect place continued to elude them.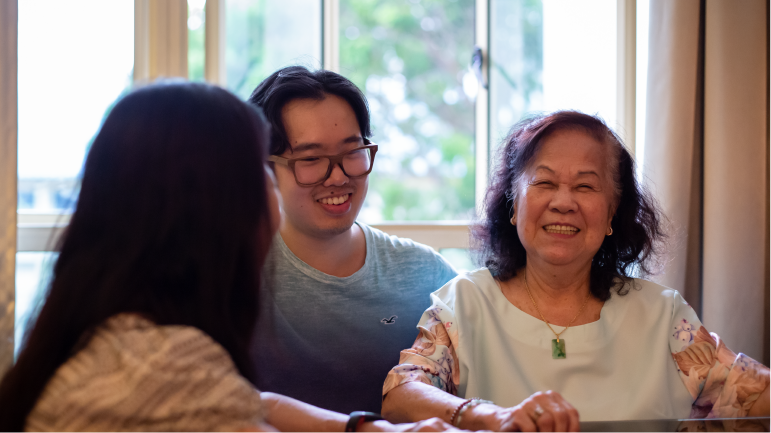 "It's not like buying a car, right," Randy says of the difficulty finding their home. "You don't get a test-drive where you understand how the car performs. Instead, you get like half an hour inside the place and maybe 15 minutes to see the surroundings to decide, 'okay, should I live here for the next 10 years?'"
Then they found something. Randy and Amy had narrowed their search to Kallang. The area had suffered in the past from industrial development, pollution and unsightly warehouses. But the government has been redeveloping the neighbourhood with riverside parks, cycling paths and newer buildings.
And it was quiet. It lacked the density of Chinatown while remaining close to the Central Business District (CBD).
The only downside was the condition of the apartment. The previous owners had lived there for 40 years without doing any renovations. Nevertheless, the tranquil setting more than made up for it.
The four-room flat overlooked the river, and as an older point-block, there was only one neighbour on their floor. The cherry on top was the nearby Kallang MRT station, which is just a short walk away.
A new beginning
It was then on to the renovation, which Randy embraced with the same perfectionist zeal he used for the property search.
"I'm a Virgo," he says. "We love details."
That meant speaking to over 20 interior designers and contractors while digging through the nuts and bolts of every proposal and quotation.
Eventually deciding to simplify matters, Randy opted for a minimalist approach that focused more on the functionality of their place. Amy, meanwhile, is thankful for the small things that are now possible in her life, like being able to watch Netflix in the comfort of her own living room.
"I love every corner of my home," Randy says with the pride of someone who waited a long time for his little heaven on earth. "I wouldn't change anything."
"Though," he says, starting to smile, "I am thinking of getting a dog."
All images featured in this article are owned by PropertyGuru and should not be used without permission.