Condo Showflats Remain Closed After Circuit Breaker, But Here's A New Way You Can View Properties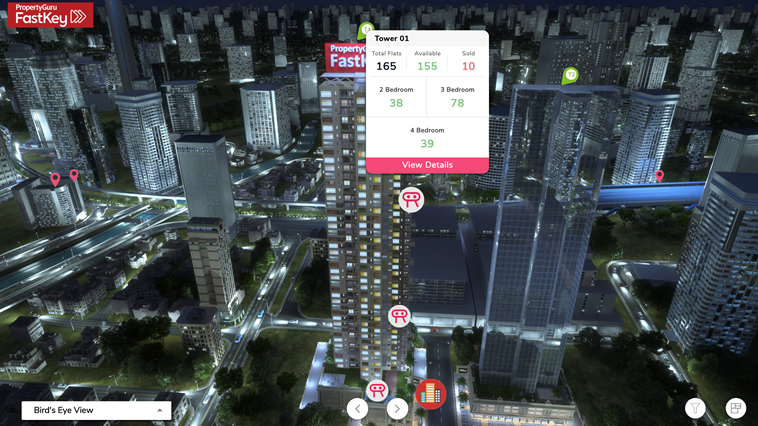 With circuit breaker measures easing starting from 2 June 2020, economic activities that do not pose high COVID-19 threat will start to re-open. However, the Urban Redevelopment Authority (URA) announced on 20 May that showflats will remain closed.
Showflats carry 'high risk' of COVID-19 infection
While community cases have stabilised in the last few weeks, the threat of COVID-19 resurgence still looms large, so the circuit breaker measures will be lifted in three phases, starting with economic activities that "do not pose a high risk of transmission".
However, since lots of people mingle around in showflats, they are considered as "economic, social and entertainment activities that carry higher risk". As such, the Urban Redevelopment Authority (URA) has decided that
show flats will remain closed until further notice
.
But what if I want to view properties?
Since the implementation of the social distancing measures, people have been avoiding socialising and mingling around, and this includes property viewings. But that's not to say that it's not 'allowed'.
The good news is that the property market has adapted to the situation. Developers, agents as well as individual sellers have resorted to
virtual property tours and video recordings
for potential buyers who still want to go on house viewings. Negotiations and important documents such as the Option to Purchase can be done remotely via Zoom calls or courier services.
On top of that, interest rates are on a new low, asking prices of properties have dropped, and there's also a large selection of properties for buyers to choose from.
So, if you're itching to view properties, one platform that allows you to do so is PropertyGuru's Fastkey StoryTeller.
What is PropertyGuru FastKey StoryTeller?
StoryTeller is a fully digitised feature of FastKey that offers a 360-degree immersive view of a project. Via StoryTeller, you can virtually view a project that's under construction and get to know everything about the project, including the unit types, project facilities and project floor plans.
Besides that, you can also view the surrounding cityscape, view units that are available for sale and book a unit, all without visiting the showflat.
With social-distancing restrictions likely to continue on and lesser international travel, StoryTeller allows you to safely view properties, whether at the comfort of your home, or if you're abroad.
"We're excited to introduce StoryTeller integration into FastKey today, as virtual becomes the new normal. This will enhance the consumer experience by enabling immersive digital experiences and bring greater transparency and flexibility for all in the property ecosystem," said Jason Gregory, Managing Director of FastKey, PropertyGuru Group.
"We believe that these technological advancements will help position stakeholders at forefront of the fast-evolving landscape and expectations – opening up a new world of possibilities for all."
Serving more than 500 projects from 100 property developers in Southeast Asia, FastKey digitises and automates the whole property sales process starting from project launch to close-of-sale.
And with StoryTeller, FastKey allows property developers to go to market as soon as their project is approved, without the need to wait for the construction of its show flat or sales gallery. The new feature also enables agents to host viewings and close deals remotely.