Sustainable buildings are becoming a necessity in the real estate sector as the physical impacts of climate change become more pronounced. As communities all over the world face floods, extreme heat, and other climate-related challenges, the real estate sector has the potential to be a major driver of sustainability.
According to
McKinsey & Company
, real estate leaders should revalue assets and decarbonise, which could be a challenge for most developers. However, the research firm also postulates that future-proofing of properties brings fresh opportunities to create value for the sector.
Fortunately, progressive real estate developers like Singapore's UOL Group Limited are incorporating sustainable design principles in their projects. Climate resilience is a top priority for the Group, with an impressive portfolio of sustainably-designed and award-winning properties. Among them is Pan Pacific Orchard, a landmark low-waste hotel that won Best Green Hotel Development at the 2021 PropertyGuru Asia Property Awards (Singapore).
Liam Wee Sin, the group chief executive at UOL Group Limited, who also snagged the highly acclaimed
PropertyGuru Icon Award
at the 2021 PropertyGuru Asia Property Awards Grand Final, shares insights into the Group's strategy in making environmental sustainability a core principle in every real estate project.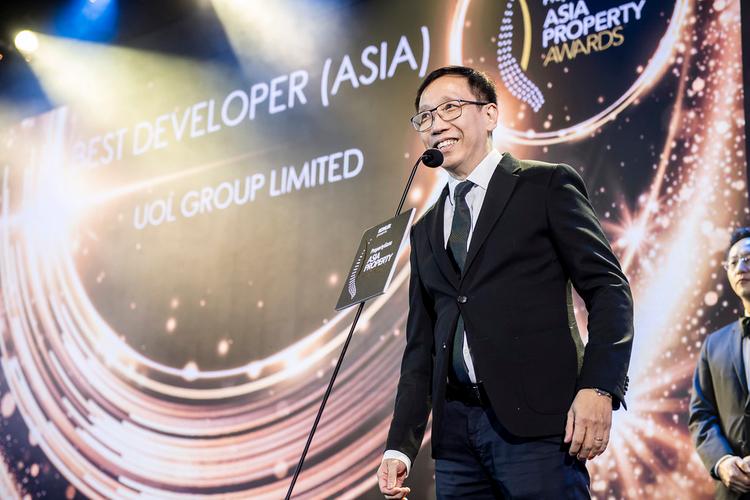 What Does Sustainable Development Mean in the Real Estate Industry?
UOL takes an integrated approach to achieving sustainable development. Our efforts in building green involve incorporating biophilic design and sustainable features in our buildings, curbing energy use, and conserving the environment.
We support industry-wide innovation initiatives, which include knowledge sharing in environmental best practices and utilising technologies such as Prefabricated Prefinished Volumetric Construction (PPVC), Building Information Modelling (BIM), and Design for Manufacturing and Assembly (DfMA). The aim is to improve productivity while reducing site pollution and construction waste.
How Does UOL Group Tackle Sustainability Challenges?
As a Group, we are committed to spurring sustainable growth with a focus on environmental and social impact. To that end, we have a Group Sustainability Steering Committee (SSC) comprising the Senior Management Team from UOL and our subsidiary Pan Pacific Hotels Group (PPHG) to define our sustainability strategy and reporting, aligned with United Nations Sustainable Development Goals and Global Reporting Initiative (GRI) standards. We have also developed a Sustainability Framework to guide us in creating value and shaping the future for our stakeholders in a responsible and structured manner.
Last year, we launched our sustainable vision of "Less Carbon, More Life" which underpins our commitment to shape a resilient built environment and contribute towards a clean, green and sustainable future.
In addition, we continually build a culture of innovation, leveraging technology to create value for stakeholders and future generations. The Group's hospitality properties, for instance, are continually improving their operational and resource efficiency through upgrades in Building Management Systems and other energy and water-saving equipment.
Other efforts include a target of Green Mark Gold for all new Singapore investment properties and the use of PPVC and BIM where possible. The aim is to minimise site impact while raising overall performance, quality, safety levels, and reducing construction waste wherever possible.
Which UOL Group Properties Are the Best Examples of the Group's Commitment to Green Construction?
Our upcoming Pan Pacific Orchard (Winner, Best Green Hotel Development and Best Hotel Architectural Design) is an iconic low-waste hotel, designed with five themed sky terraces and verdant skyrise greenery. The hotel's development is funded by UOL's first green loan and has sustainable features that include an extensive photovoltaic roof, rainwater harvesting, and smart building management systems. Other waste reduction features include kitchen composters to create fertiliser for the edible gardens serving the hotel's dining establishments, and in-room water dispensers to eliminate all plastic use.
The newly-opened PARKROYAL COLLECTION Marina Bay (Winner, Best Hotel Interior Design) also significantly demonstrates the Group's sustainable ethos through the adaptive reuse of a classic John Portman-designed building in the heart of the city. The cavernous atrium space is reinterpreted as an iconic 'green heart', with a 'Garden in a Hotel' concept.
Over 2,400 tropical trees and shrubs are planted on three levels, with four iconic 'bird cage' pavilions. The greenhouse-themed All-Day Dining restaurant features a unique farm-to-table concept, where over 20 per cent of vegetables and herbs used are grown in the hotel's own on-site urban farm.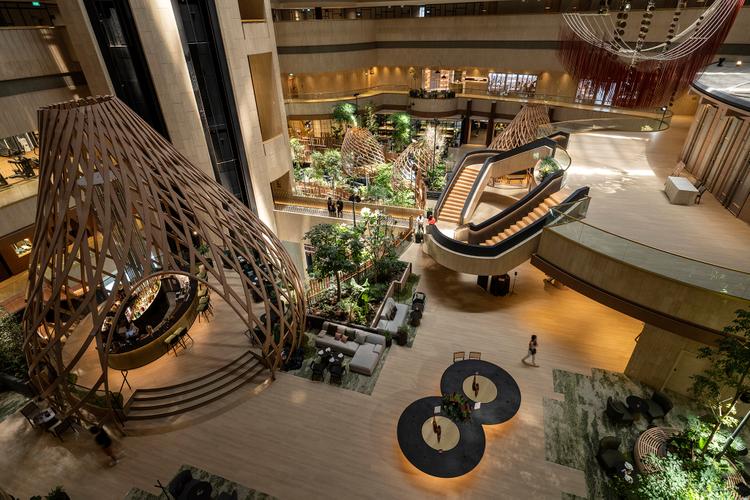 Avenue South Residence
is the world's tallest PPVC building at 56 storeys, with 1,074 residential units and 3,034 PPVC modules. It has achieved an estimated 40 per cent site manpower savings compared to conventional construction. In addition, we incorporated the use of CarbonCure, a type of green concrete that reduces carbon emissions compared with conventional concrete. The development also minimises site impact through the reduction of basement construction works.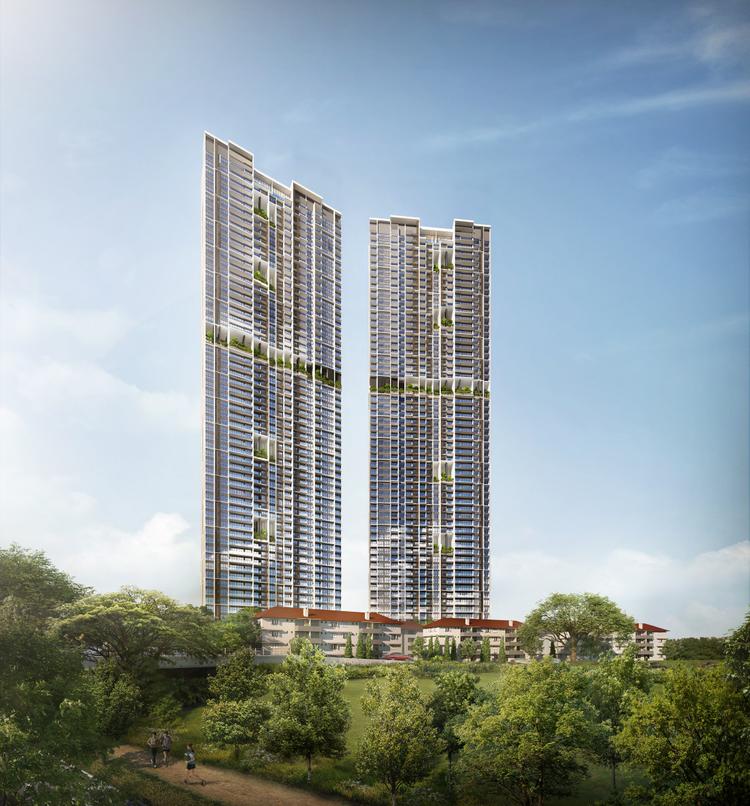 How Does Climate Change Affect People's Real Estate Investment Decisions?
People are now more aware of the importance of sustainability and choose residential developments that offer green credentials and a wellness concept when making investment decisions. As a Group, UOL believes in adding value in this respect, creating ideal living environments for the buyers of our developments.
All of our residential properties employ passive sustainable features such as good building orientation, natural cross-ventilation, sun-shading, and extensive use of landscaping to enhance the quality of life. We also build flexibility into our developments by incorporating work-from-home features, smart home systems, and intuitive technology-based solutions to ensure a safe and convenient living environment.
What Designs Characterise a Sustainable Building?
Sustainable construction is defined by a combination of strategies that prioritise environmental stewardship and energy efficiency while meeting stakeholder requirements and putting people first. This can encompass passive design such as good building orientation and natural cross-ventilation or the use of biophilic strategies, which incorporate nature into a sustainable lifestyle. Active strategies such as smart building systems help to supplement and drive efficiency, reducing waste, water and energy consumption while tracking and improving consumption behaviour.
The Group's projects feature future-proof designs with in-built flexibility and are adaptable to changing user needs. In terms of landscaping, we incorporate biodiversity and/or vertical greenery as a vital part of the design. Lastly, we leverage innovative and sustainable construction technologies such as PPVC and BIM to improve productivity and resource utilisation.
What Are the Cost Implications of Designing Eco-friendly Developments?
There is often a need to invest in sustainability upfront to save money over the long term, such as with the implementation of solar panels. UOL's hospitality developments such as PARKROYAL COLLECTION Pickering, PARKROYAL COLLECTION Marina Bay, and the upcoming Pan Pacific Orchard all feature sustainable, biophilic design and skyrise greenery as a big part of the architectural concept. This requires foresight and greater upfront investment compared to conventional developments.
However, we believe that greater benefits can be reaped over the long term in the form of energy savings, project visibility and brand building. Our hospitality and commercial properties also constantly implement initiatives to improve operational effectiveness and best practices while reducing waste and energy consumption.
On the residential front, our developments such as
Avenue South Residence
,
Clavon
and
The Clement Canopy
are pioneers in PPVC, and are among the tallest of such buildings in the world. While blazing a trail can have potentially long-term competitive advantages and sustainable benefits, the initial risk-taking and industry learning does require greater upfront investment.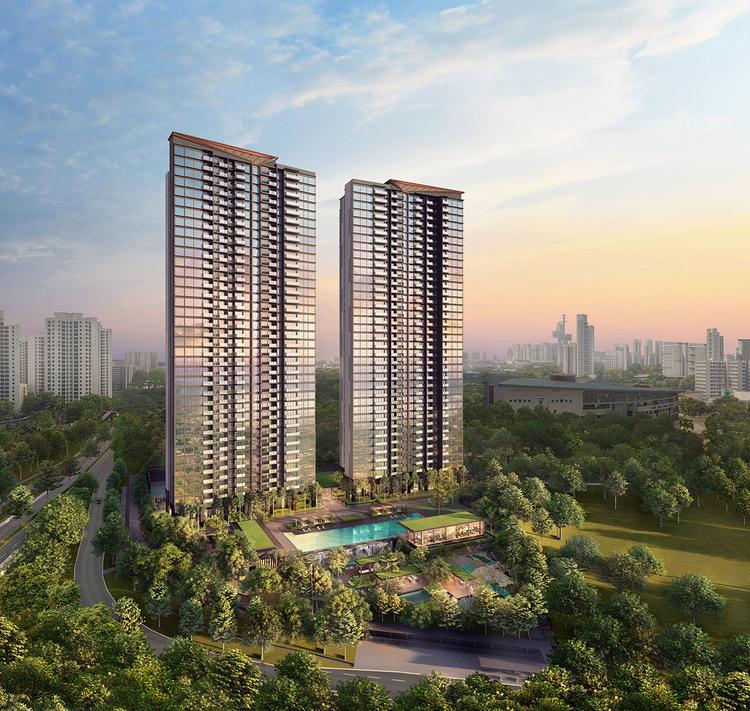 Our green initiatives demonstrate the Group's commitment to the environment and the well-being of future generations. In so doing, we are also looking to form deep industry alliances, driving best practices and transformation to help create a more high-value, sustainable, and productive real estate industry.