Several decades ago, Singapore wasn't leading initiatives towards environmental sustainability in Southeast Asia. But at present, the country is one of the most carbon-efficient countries in the world and has the best environmental sustainability score in the region. This is largely due to the efforts of all sectors of society to keep the country clean and habitable.
Thanks to various sustainability strategies, changing attitudes towards environmental preservation, and decisive leadership, Singapore remains a highly liveable city. The real estate sector is also greatly involved in environmental initiatives, with more and more developers — including those honoured at the PropertyGuru Asia Property Awards (Singapore) —upholding green construction practices.
These developers and their green developments are proof that sticking to sustainable construction practices doesn't mean sacrificing function or aesthetics.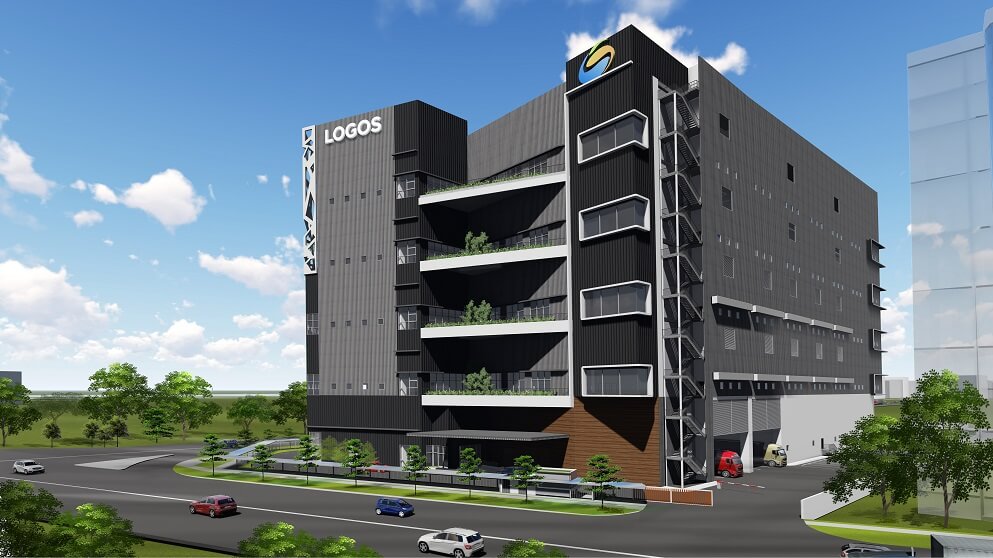 LOGOS Food21: Functional, Attractive, and Sustainably Built
Sustainable design and construction practices can improve the general efficiency of the building while optimising its use of energy, water, and materials, as well as lowering the impact on the environment. This particularly important in real estate, since the construction greatly impacts the surrounding environment.
The fact is that vast resources are used in any construction project, and more developers should aim to be more responsible and conscious about how they use natural resources in their projects. LOGOS Group shows that this is entirely possible. Its green building LOGOS Food21 (Winner, Best Industrial Development) is all these things at once: functional, attractive, and sustainably built.
The Tuas West Drive development is a green development that has plenty to offer future occupants. It's located right in front of the Tuas Link MRT station and is close to the Tuas Checkpoint, which will enable road transporters to conveniently travel Malaysia via North-South Highway.
It also has striking architectural features; communal balconies with green areas are a welcome break to its exterior's predominantly black-and-gray metal façade. Occupants can use its
large communal roof garden
as a rest area, while
sky garden balconies
at
every level of the western façade,
will afford them
view
s
of the Straits of Johor
.
The development was
awarded Green Mark Platinum certified by the Building & Construction Authority (BCA)
in
201
9, which is a testament to its sustainable design and adherence to eco-friendly best practices.
Pan Pacific Orchard: Biophilic Designs That Are Beneficial to Communities
Our natural habitat — it be our residences or workplaces — tends to be built around buildings and cities. And properties with biophilic designs answer our need to reconnect with nature a concrete jungle. Biophilic buildings typically feature elements like water, plants, and natural lighting, and maximise ventilation in any given space. People who occupy them benefit from biophilic designs, which are known to positively impact one's physical and mental well-being.
Pan Pacific Orchard (Winner, Best Green Hotel Development and Best Hotel Architectural Design) is a great example of a biophilic building. It is
Singapore's first zero-waste biophilic hotel
and is
designed with
expansive
rooftop photovoltaic systems, rainwater harvesting for irrigation
,
and efficient use of energy and water
. These green qualities complement the development's sleek architectural design and impressive interiors that feature tropical-themed attributes with four
distinct strata
:
Forest, Beach, Garden
,
and Clou
d.
The nature-inspired green hotel features excellent amenities (including a
'Sky Beach', cabanas, waterside
b
ar,
g
ym
,
and
s
pa)
that will certainly impress future occupants.
UOL Group Developments: Gorgeous Green Buildings
Sustainably built developments can also be breathtakingly beautiful, and developer UOL Group is highly attuned to the need for green and gorgeous developments. Together with Singapore Land Group Limited, UOL Group is set to inspire with its regally rustic development, PARKROYAL COLLECTION Marina Bay (Winner, Best Hotel Interior Design).
PARKROYAL COLLECTION Marina Bay
is
the former Marina Mandarin hotel,
reimagined and rebranded. The sustainably refurbished project features a
'Garden in a Hotel' concept
, with gardens that are contained in a vast atrium and around 2,400 tropical trees and shrubs ornamenting the 21-storey tower. It is built with natural materials like timber and stone, while a vertical green wall (on Level 1), resort-style planting in the outdoor pool deck, and lush planting make it even more inviting.
Amenities like the bio-luminescence-filled pool are attractively lit, which is astonishingly capable of minimising light pollution. The hotel also has its own urban farm that supplies its Peppermint All-day Dining Restaurant.
It's worth noting that UOL Group is also responsible for stunning development projects like the water-themed Watergardens at Canberra (Highly Commended, Best Private Condo Development, Best Private Condo Architectural Design, and Best Private Condo Landscape Architectural Design) and Clavon (Winner, Best Private Condo Development, Best Private Condo Landscape Architectural Design; Highly Commended, Best Work From Home Development). Living in a property like Clavon will encourage occupants to work from home (it is built for that, after all), thereby contributing to the vast reduction of greenhouse gas emissions. This, in turn, saves time and transportation costs.
The development also has beautifully furnished social spaces that further persuade residents to skip commuting to work; units in this exclusive residence are designed to be conducive for remote work, a working trend that is well on its way to becoming a permanent work lifestyle for many.