The Appeal of Executive Condos (ECs)
EC Units Can Be Sold to Singaporeans/ Prs After Completing the Five-Year MOP
After 10 Years, Executive Condos Essentially Become "Private Property"
So Why Buy a Resale Executive Condo (EC)?
Now, based on the above, buying a new launch EC from HDB at a subsidised price sounds like a good idea. So why do some home buyers opt for resale ECs that are five (or 10) years old instead?
1. No MOP for Resale ECs
Well, firstly, there is no EC MOP that you need to fulfill. This gives homeowners the flexibility to move as early as a good opportunity presents itself.
2. Resale ECs Are Closer to Becoming Private
Next, five-year-old resale ECs are closer to full privatisation. This is not so relevant to own-stay properties but is particularly beneficial for those looking for investment opportunities to sell or rent to the foreigner market.
3. Can Keep Your Current HDB Flat
Also, if you already own an HDB flat and you don't want to give it up, you can't buy a new EC. You can, however, buy a resale EC. Do note that you still need to have met the MOP of your previous HDB flat, and the Additional Buyer's Stamp Duty (ABSD) applies for the resale EC, which is considered your second property.
4. Resale ECs are Already Built and Completed
Lastly, resale ECs are already completed and more or less move-in ready. New launch condos take years to build, and you can't inspect the place before paying. Resale ECs are better for those who need a new home quickly, and like to do a physical viewing before committing to the purchase.
Resale ECs That Have Reached EC MOP in 2020
With that, here are some resale ECs that have fulfilled their EC MOP in 2020.
1. The Tampines Trilliant
2. The Rainforest
The Rainforest is within a five minutes' walk to Choa Chu Kang MRT station and is well connected to the North-South and Downtown MRT Lines.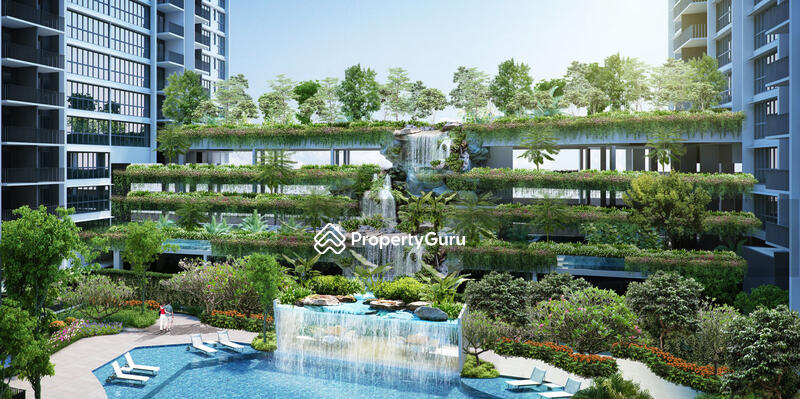 3. Twin Waterfalls
Twin Waterfalls comprises around 12 blocks of 17-storey towers, hosting 728 residential units in total. Twin Waterfalls is located a 10-minute walk away from Punggol MRT Station along the North-East Line.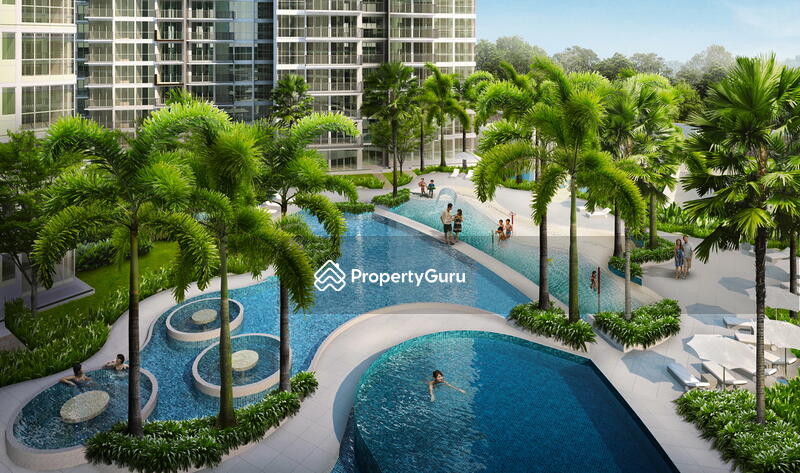 4. 1 Canberra
An executive condo with a total of 665 units. The closest bus stops are located at Yishun Sapphire, Darul Makmur Mosque, Yishun Primary School and Canberra Station.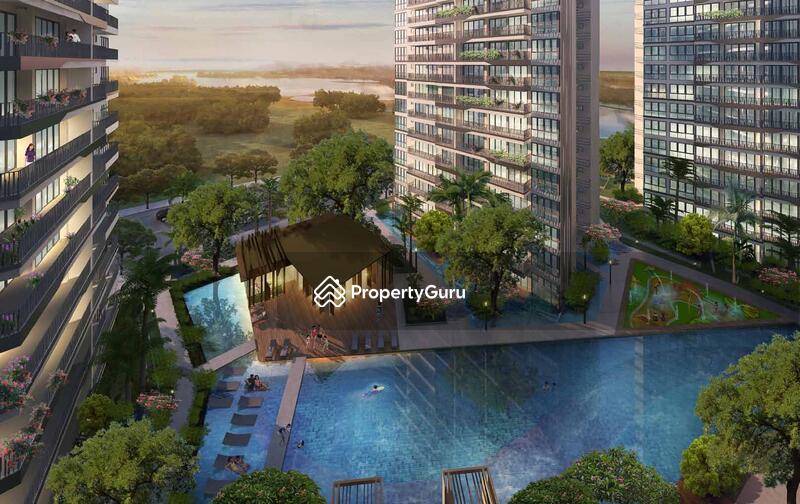 5. Heron Bay
Heron Bay consists of 394 total units, available in layouts ranging between 2 to 5-bedroom apartment suites. Heron Bay is located around 1.7 km away from Hougang MRT Station along the North-East Line.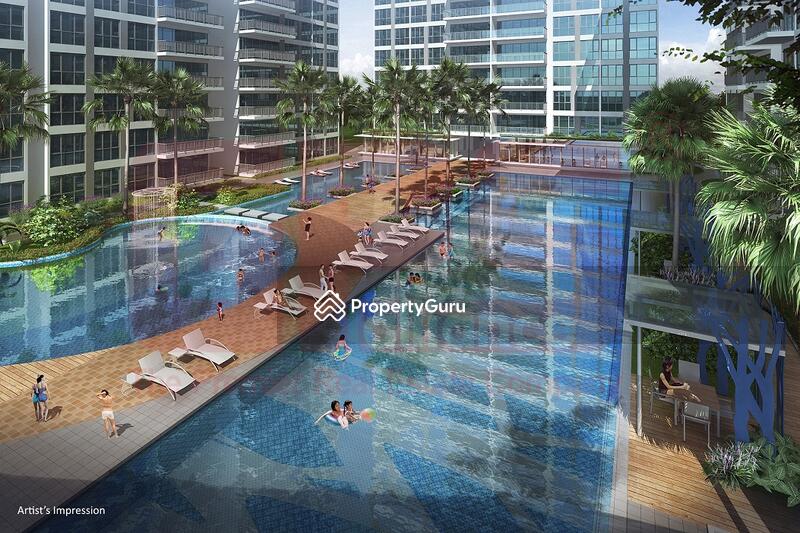 6. Waterwoods
Waterwoods comprises 373 units spread over 6 blocks of 17 floors each. Waterwoods is conveniently located a stone's throw away from Coral Edge MRT station.
Resale ECs That Will Fulfil the EC MOP in 2021
Apart from the six resale ECs that have just MOP-ed in 2020, here are some additional resale ECs that are going to fulfil their EC MOP in 2021.
1. Waterbay
Waterbay is an EC with a total of 383 units, located near to the Punggol MRT. This EC development by Qingjian Realty was completed back in 2016 and is about to hit its five-year MOP.
2. CityLife @ Tampines
CityLife @ Tampines consists of 514 total units, available in layouts for 4-bedroom apartments. It is located around 650m away from Tampines MRT Station along the Downtown Line and East-West Line.
3. Twin Fountains
Twin Fountains is an executive condo with a total of 418 units spread across 27 floors. The development is available is various unit types ranging from 2-bedrooms to 5 -bedrooms.
4. The Topiary
5. Forestville
6. Lush Acres
Lush Acres is an executive condo located in D28 with a total of 380 units spread across two 25 storey buildings. Lush Acres is located in between Kupang LRT and Layar LRT.
7. Skypark Residences
8. Ecopolitan
Ecopolitan is another executive condo development by Qingjian Realty. Its location in Punggol is decent with an 800m walkable distance to the nearby Punggol MRT.
9. Sea Horizon
Sea Horizon is a rare sea front facing executive condo in District 18. It comes with 495 residential units to take your pick from. It is located close by to Pasir Ris MRT station on the East-West Line and the upcoming Cross-Island Line.
10. The Amore
Yet another EC in D19, The Amore is a 378-unit EC development by MKH. It is located in between Oasis LRT and Kadaloor LRT stations on the Punggol LRT.
11. Lake Life
With a TOP date on the last day of 2016, Lake Life barely made it across the line to qualify for our list of resale ECs that will MOP in 2021. The 546-unit EC developed by developer Lakehomes Pte Ltd is located in D22 near Lakeside MRT.
This article was written by Manasi Hukku. Manasi likes to cover the intersection between research and relevance to help readers find a place they'll love. She is a UX Conversation Designer, Medium Columnist and mother of two.