Executive Condominiums (ECs) combine the subsidised prices of Government housing with condo facilities and the promise of privatisation after 10 years.
There is significant demand for executive condos (ECs), in part due to the little supply currently available. Additionally,
demand is expected to further increase
as the EC market was not affected by the recent round of property cooling measures. In fact, North Gaia, the first EC launch of 2022,
received around 3,500 visitors during its preview weekend in April, signalling pent-up demand.
So, what EC launches can we expect in 2022?
New HDB EC Launches in 2022
ECs enjoyed strong demand in 2021, with best-selling EC Parc Greenwich selling 65% of its units during its launch weekend.
Despite the robust demand, there is still some inventory from the 2021 launches that have yet to be sold. However, the
number of unsold EC units is trending downwards
, and as of August 2021, more than 90% of EC units launched since 2017 had been sold.
Besides
North Gaia
which has been launched, Tampines St 62 will be a joint project by Qingjian and Santarli which will have about 590 housing units while the second site at Bukit Batok West Ave 8 will have about 375 housing units.
According to

Dr Tan Tee Khoon, Country Manager,

PropertyGuru

Singapore,

Q3 2022 will see more major new condo and EC launches and likely give prices a slight boost. With 31,000+ flats fulfilling their Minimum Occupation Period (MOP) this year, the mass-market OCR launches for the upcoming quarter will cater to these HDB upgraders:
Outside Central Region (OCR): Tengah Garden Residences EC, Tampines North EC, and Sceneca Residence (at Tanah Merah Kechil Link);

Rest of Central Region (OCR): Jalan Anak Bukit Residences, AMO Residence (at Ang Mo Kio Avenue 1), and Cape Royale (at Sentosa Cove)

Core Central Region (CCR): Marina View Residences
New HDB EC Singapore: North Gaia (Yishun Ave 9)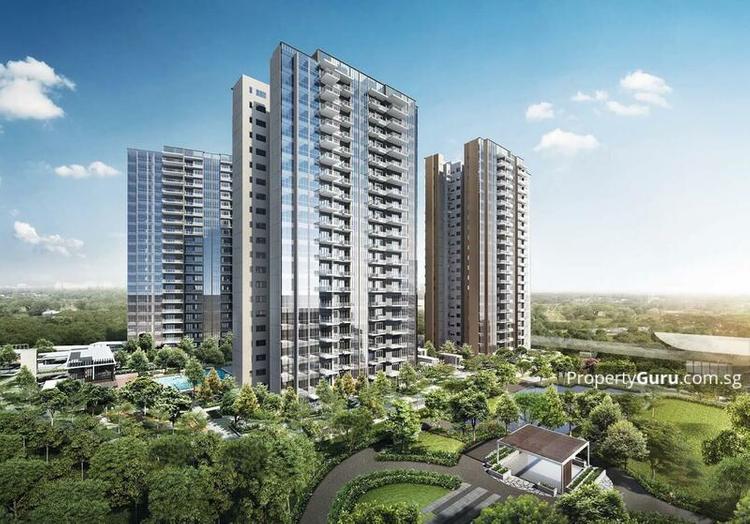 The 616-unit EC project North Gaia will be located at Yishun Ave 9 on a 221,515 sqm plot of land bounded by Yishun Ave 8 and Yishun Ave 6. It will be developed by Sing Holdings into 11 14-storey blocks. Out of the 616 units, 163 units have currently been sold in the North Gaia EC during its weekend launch in April. That's nearly
27% of the total number of units
. Out of the 164 units, the majority sold were three-bedroom units, followed by four-bedder and five-bedder units.
In terms of connectivity, North Gaia is about 18 minutes' walk from the nearest MRT station, Yishun. Many of the neighbourhood's amenities, such as Yishun Bus Interchange and Northpoint City, are clustered around the MRT station.
North Gaia itself is also about 7 minutes' walk from Junction 9 Shopping Mall, as well as close to schools such as Northland Secondary School, Chongfu School, Yishun Town Secondary School and Xishan Primary School. It also benefits from the proximity of Khoo Teck Puat Hospital and Yishun Community Hospital.
Although you'll probably need to take a feeder bus to get to the main Yishun Central, the EC project has the advantage of being close to nature, with the Khatib Bongsu Park Connector running very close by, and spots like Sembawang Park and Yishun Dam being less than half an hour's bicycle ride away. Khatib Bongsu Nature Park, which is currently under development, will be located a stone's throw from the EC, offering some units stunning views of greenery.
North Gaia is ideal for those who wish to be close to nature and, thanks to work-from-home arrangements, do not mind the long commute to the MRT station or city centre.
New HDB EC Singapore: Tengah Garden Residences (Tengah Garden Walk)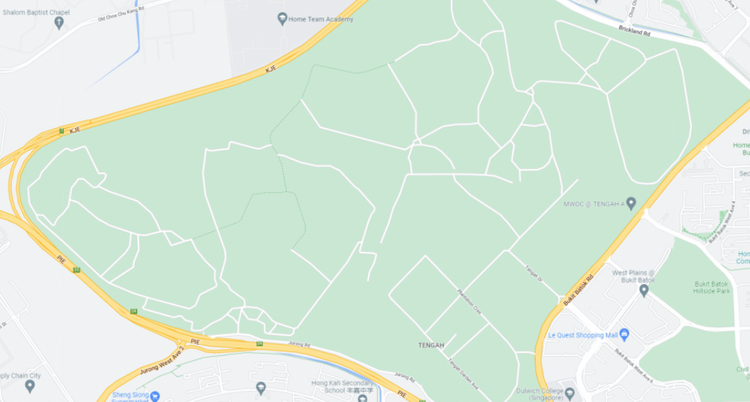 Tengah Garden Residences will be located at Tengah Garden Walk in the upcoming new neighbourhood of Tengah, which is located to the west of Bukit Batok and currently undergoing development. The 615-unit development, helmed by City Developments and MCL Land, will comprise 12 14-storey blocks.
When Tengah is fully developed, Tengah Garden Residences will occupy an attractive spot in the neighbourhood, with Tengah Plantation MRT and Hong Kah MRT located within easy walking distance. Both
Jurong Region Line MRT stations
are expected to open their doors in 2027 or 2028. Tengah Garden Residences will also be located near a bus interchange and medical facilities.
Do note that Tengah is currently at an early stage of development, and residents will have to wait for established amenities to take root, as well as put up with many years of construction.
Until Tengah has fully grown into its own as a neighbourhood, residents will likely make frequent trips to Jurong East, which is home to many major shopping malls like Jem and Westgate.
As Tengah Garden Residences will only reap the benefits of location many years into the future, the EC launch is suitable for
young families with kids
willing to ride out the early years of construction.
New HDB EC Singapore: Tampines St 62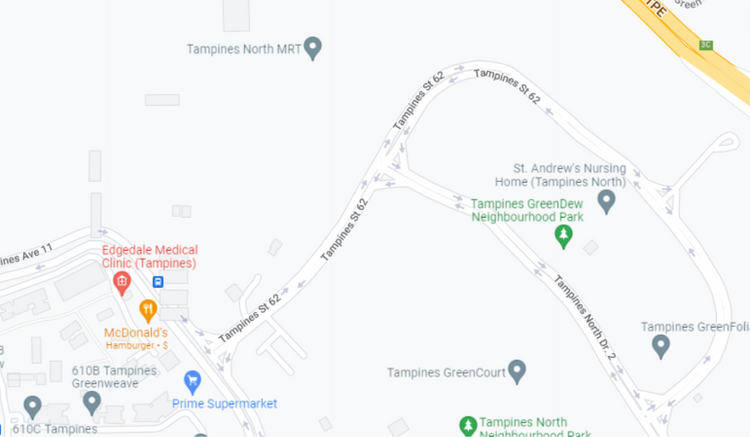 Homebuyers can expect a new EC launch at the 23,799 sqm site on Tampines St 62 this year, courtesy of developers Qingjian and Santarli.
The nearest MRT is Pasir Ris, about 26 minutes away on foot. Connectivity will improve when Tampines North MRT opens in 2030 (a 4-minute walk away).
The project will enjoy easy access to Tampines Eco Green as well as the neighbouring estate Pasir Ris, which offers easy access to the seaside via Pasir Ris Beach. It is also located not far from IKEA Tampines and the Giant Hypermarket next door.
While the Tampines St 62 EC offers the chance to purchase an affordable home in a mature estate, it is located on the outskirts of the neighbourhood, and buyers will have to wait until 2030 before public transport connections improve.
New HDB EC Singapore: Bukit Batok West Ave 8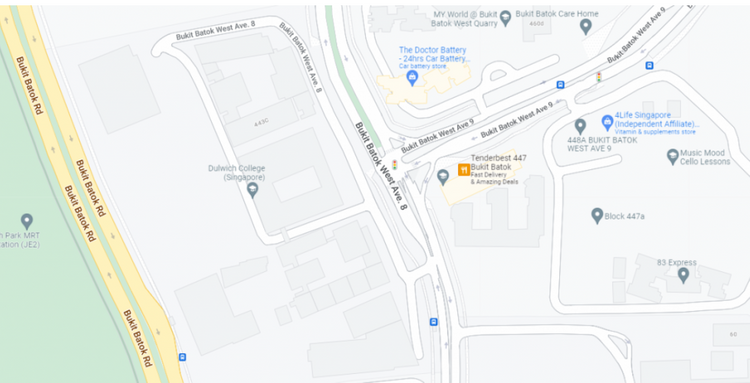 The 12,500 sqm plot on Bukit Batok West Ave 8 is up for tender until 8 March 2022. The site is about 18 minutes' walk from the nearest MRT Bukit Gombak and about 22 minutes' walk from Bukit Batok MRT and amenities like West Mall. The EC site will also be a stone's throw from the upcoming Tengah estate, which is currently undergoing development.
Regarding amenities, the EC project is in a quiet area next door to the sprawling Bukit Batok Hillside Park and about 6 minutes' walk from Le Quest Shopping Mall.
However, the site doesn't score full marks for accessibility due to its distance from the nearest MRT. But it can be a good option for those who wish to enjoy access to nature and want to benefit from the development of future amenities in Tengah.
HDB Upgraders: New Executive Condominium vs Resale HDB Flat Prices
Can't decide whether an EC or HDB resale flat would be a better buy? Let's compare.
For the purpose of this comparison, we have used the resale prices of 5-room flats built in 2012 and after. For EC estimated prices, we have used current listings on PropertyGuru (where available).
As you can see from Yishun, on the lower end of the scale, ECs can be quite competitively priced compared to HDB flats. The more expensive EC units, on the other hand, can be more than twice the price of an HDB 5-room flat.
Unfortunately, there is limited data on Tampines and Bukit Batok.
ECs can be resold on the private property market after 10 years. However, they are often located in less-than-prime locations far from MRT stations (when first built, anyway). For buyers, it is thus a question of whether they prioritise location and value for money over condo amenities.
New Condo Launches If You Can't Get an HDB EC
As one can see, there is a limited stock of new ECs on the market. As such, new launch condos may still be a worthy consideration for those seeking non-landed private properties. In 2022, there are currently 12 upcoming condo launches. With projects at Lentor, Bedok, Telok Kurau, and Ang Mo Kio, the locations of new condos are also more developed compared to ECs.
This article was written by Joanne Poh. A former real estate lawyer, she writes about property and personal finance and spends her free time compulsively learning languages and roller skating in carparks.