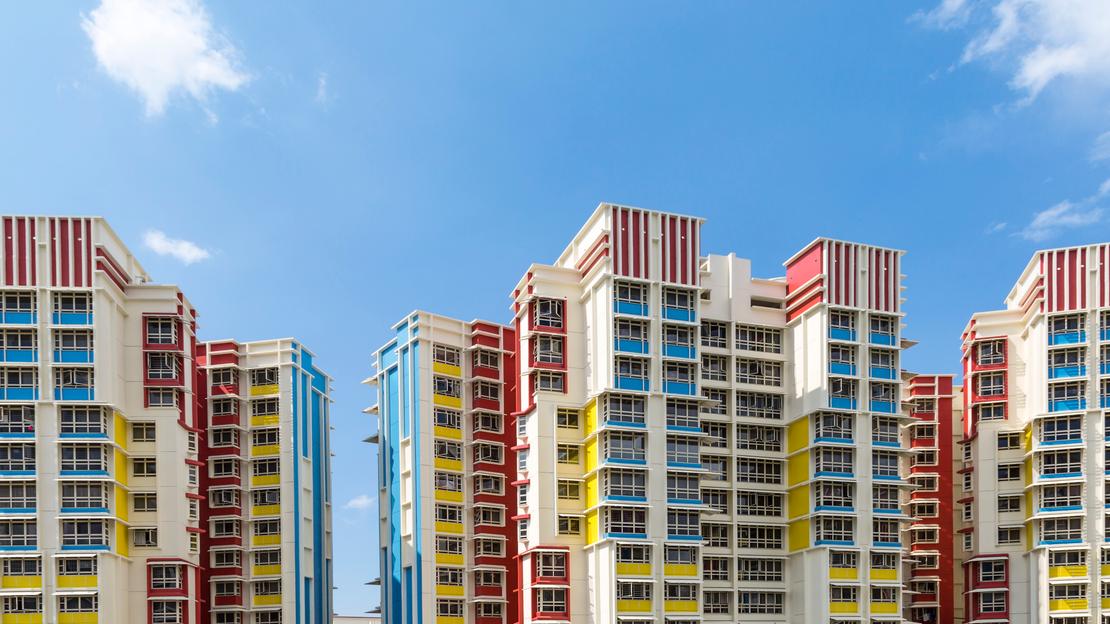 No, it's not as simple as waving your cash at someone with a room or property to spare and asking them to be your new landlord.
HDB flats are public housing primarily built to provide affordable homes for Singaporeans, so the rules governing activities profiteering from them – such as HDB rentals – are a little stricter than those for private properties. Not every HDB flat can be rented to tenants, and not every wannabe tenant can rent a HDB flat.
Who is Allowed to Rent?

It's important to check your eligibility as a tenant before embarking on a HDB rental. HDB's guidelines state that you can only be a tenant of a HDB flat if you are:
A Singapore citizen
A Singapore permanent resident
A non-citizen legally residing in Singapore with an employment pass, S pass, work permit, student pass, dependent pass, or long-term social visit pass. All passes must have a validity period of at least six months.
In addition, there are further restrictions for work permit holders. Those in the construction, marine, and process sectors are not allowed to rent any form of HDB properties while those in the manufacturing sectors are allowed to rent rooms, but not whole flats. Malaysian work permit holders are exempted from this rule, and are allowed to rent both rooms and whole flats no matter which sector they work in.
The rules get even more convoluted if you are already a property owner. Property owners are ineligible for tenancy in HDB properties unless they:
Own a HDB flat that is eligible for renting out, and will rent out the flat they own within a month after attaining their tenancy.
Own an executive condominium that has already passed the five-year minimum occupation period.
If you are a tenant of a public rental flat, you are not allowed to become the tenant of another HDB property unless you are divorced or legally separated. Even then, only one party is allowed to rent. This means that you are only allowed to rent another property if your ex-spouse hasn't already done so.
The Search Begins
Once you've determined your eligibility, it's time for the fun part: finding your dream home. The only damper at this stage? Budget. Ideally, the rent shouldn't take up more than 30 per cent of your monthly salary.
Unless you make millions, chances are, you will find that you have to make compromises to stick to your budget. Decide what your must-haves and nice-to-haves are. Do you really need to live within walking distance from your office in the CBD, or does a daily train commute of a few stops from Kallang sound doable? It's certainly nice to live near a park, but how often would you actually go jogging – or even step foot – in there?
The Paperwork
After weeks of searching and property viewings, you've finally found your dream home. Unfortunately, you can't move in right away; you first have to contend with the legal mumbo jumbo.
Letter of Intent and Good Faith Deposit
Once you have established that the property is legal, you can secure it with a Letter of Intent (LOI) and good faith deposit if you wish to. Simply explained, the LOI is a written version of everything that has been verbally agreed upon, as well as a draft of the tenancy agreement that's to come. The good faith deposit is paid to back up the sincerity of the LOI. It is usually a sum that amounts to one month's rent for a 12-month lease, and two months' rent for a 24-month lease. If the lease does go through, this deposit either becomes the security deposit, or an advanced payment of the first month's rent.
Both the LOI and good faith deposit are optional and not legally binding, serving only as a sort of official "reservation" while negotiations continue. It's the property market's version of "going steady" – the flat owner should now stop looking for potential tenants, and focus on working out a deal exclusively with you.
As a precaution, always transfer the good faith deposit via traceable means and not cash. It is also a good idea to record in black and white the terms in which the good faith deposit should be returned to you. Typically, the landlord should agree to return the money if he is the one who calls off the deal at this point.
Tenancy Agreement
After the LOI and good faith deposit have changed hands, the landlord should send you the tenancy agreement within your agreed time frame. Make sure there are no grey areas in the tenancy agreement that could become points of contention if conflicts arise.
Know what your rent covers, and more importantly, what it doesn't – hidden costs are a nasty surprise. Will the landlord bear all the costs of repair, or are you responsible for the maintenance of some parts of the property? Take note of the general state of the flat before you move in – any signs of wear and tear in the furniture, any chips in paint, and any fissure lines in tiles. Document all imperfections with photos if necessary so that you cannot be accused of causing damage to the property during your stay.
With the signing of the tenancy agreement, the security deposit – usually amounting to a month's rent for a 12-month lease and two months' rent for a 24-month lease – should also be paid.
Stamp Duty
Note that before the stamp duty is paid, the tenancy agreement isn't considered valid. So fail to pay it and you will merely be an illegal squatter in someone else's home. There are also penalties for late payment.
It's definitely a tedious process, but once all the paperwork has been done and the stamp duty duly paid, you are ready to move in, throw a house warming party, and settle into your new home!