In a blink of an eye, it's been two years since COVID-19 arrived on Singapore's shores. Several rounds of 'lockdown' and booster shots later, we're now ready to transition and return to 'normal' living.
"Since I used to spend most of my time in the workplace, I never really noticed how small my condo unit was until the Circuit Breaker was implemented and working from home became the default option," says Claire.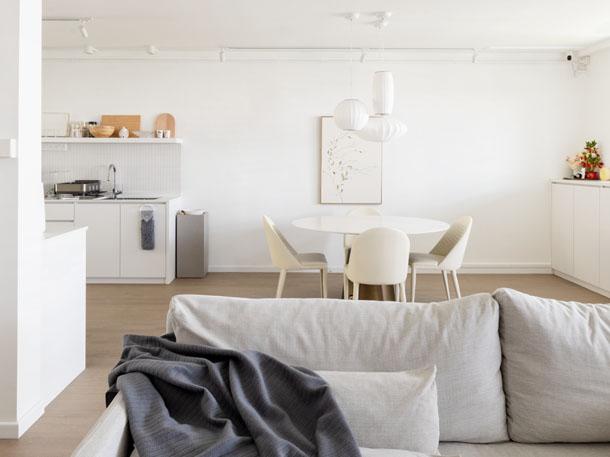 "I knew that living in an HDB flat would make more sense since it's more affordable, but it was an option that was not available to me when I purchased my condo in The Hillier because I hadn't reached 35," remarks Claire.
Purchasing an HDB flat means she had leftover money from her condo sales proceeds.
"I can use the money on renovations," adds Claire.
Making the Place Her Own
"Many of my friends and relatives live here, so I know the area very well," she explains.
"I realised that buildings built in the 1980s tend to be bigger, and I also kept track of listings [built in this time period] which are corner units since I want some degree of privacy," says Claire.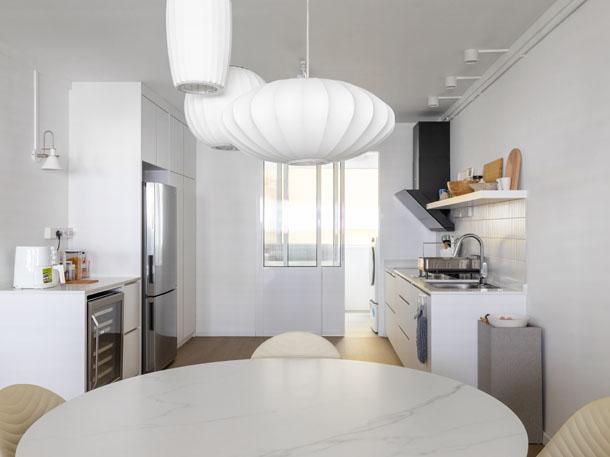 "The previous owner wanted to move to live with his child, so he wanted to sell his home. I asked my Feng Shui master to expedite my reading so I can put in an offer before others beat me to it," laughs Claire.
Her Feng Shui master gave the go-ahead and said that the square layout of the place was right for Claire as it aligns with her 'chi'. Afterwards, Claire also consulted the master when carrying out her home renovations.
Renovation Advice From a Feng Shui Master
Some advice the master offered was that her main door should be larger than her bedroom door.
"The main door is the first thing that you see in the house. It's like inviting good energy and wealth to come in, so the bigger, the better," Claire shares.
However, as the main door width cannot be changed, her designer advised her to install a sliding door for the bedroom.
Additionally, the Feng Shui master said that she should not get light fixtures that come in twos or fives, and have a kitchen sink placed at a higher height than the hob to balance her 'chi'.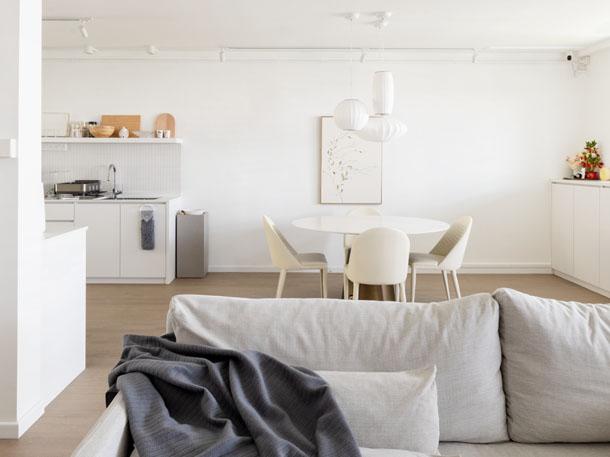 Aside from hacking down the doors, she combined two rooms to make a bigger master bedroom, an additional bedroom, and a walk-in storeroom.
"My parents are quite old, so I want to prepare a room for them if they want to live with me," quips Claire.
She also combined her dining room and kitchen for an open space which she mostly uses to entertain visitors, especially her sister, who lives nearby.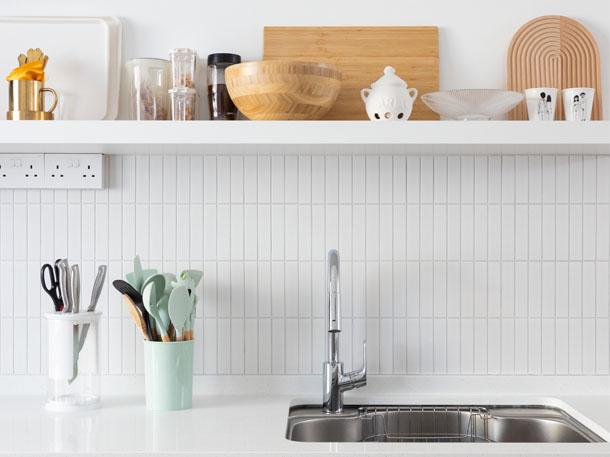 Staying Put Forever
Moving to her new home not only lets Claire be closer to her relatives but also allows her to enjoy a bigger living space, a top priority for her.
"I feel a little freer and the space is more clutter-free since I moved here. I used to feel all my things were crammed into a tiny space; something that made me unable to focus at times."
She still spends most of her days working from home, so having amenities, such as supermarkets and eateries around, is a big plus. "Snacks are a must for me while working, so having Sheng Siong within walking distance makes it easier to fulfil any of my cravings throughout the day," smiles Claire.
Being in Bukit Panjang also means that Claire can easily get around and explore Singapore anytime she wants.
"The infrastructure here is pretty well-maintained, so it's accessible, from buses to MRT lines and taxis."
This is surely an important factor as Singapore has slowly eased life back to normal after two years of COVID-19.
As she did major renovations in the flat, she looked at the HDB flat as a forever home.
"I envisioned myself living here till I'm old and grey. I incorporate everything I love into designing this place, even joking to my interior designers that they should consider making the flat wheelchair-friendly," Claire laughs.
All images featured in this article are owned by PropertyGuru and should not be used without permission.