To comply with GDPR we will not store any personally identifiable information from you. Therefore we will serve sub-optimal experience where some features such as Login/Signup are disabled. However, you will be able to search and see all the properties, see agent contact details and contact them offline on your own.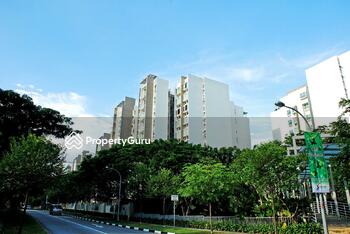 2 Simei Rise
Condominium
Completion 2004
20

reviews for this Condo
A Very Nice Condo with Lots of Water Features

Our family likes the condo.

A Very Nice Condo with Lots of Water Features

We love this condo.

the common bed room size is a little small fo

the common bed room size is a little small for condo of its era. Nonetheless, the layout is regular and efficient.

Nice setting for families with children

I have been living in this development for many years. First rented a unit since its close to work then ended up buying one. The property management has improved over the past year. Now the grounds are kept clean and management very responsive to feedbacks. It is hard to find another unit with the lay out, the space at this price.

Review

It is a great place - quiet, peaceful, and lots of space for children to play and for adults to enjoy the beautiful landscaping. It is a little far from Simei MRT for people who commutes by train and that is the trade-off for the peace and space.

Nice and cozy Resort Living

Saw a few units at this condo and I must say that I was really quite surprised and impressed with the layout of the units and the facilities. The pool was really nice and they had a unique sand pool for kids - which my daughter loved. I am keeping an eye out for a good unit!

One of the best!

The condo has been recently REFURBISHED END 2012 and it is looking like a brand new estate. Great mix of residents of local and expatriates. WELL DESIGNED UNITS! Lushest Greenery and landscaping for a Quiet surroundings evoking RESORT-LIKE FEEL! Within walking distance to future UNI and Downtown line MRT.

Hidden Gem

I am pleasantly surprised, my two kids love this place. This place has a good mix of expatriates and locals. We simply love it and feels like five star resort with good greenery.

Love this condo

Great condo in Simei very quiet with good mix of expatriates

Best Condo in Simei

This truly the best condo I have seen in Simei. Very good for expatriates.