Why Are Resale Properties Suddenly Seeing Renewed Interest?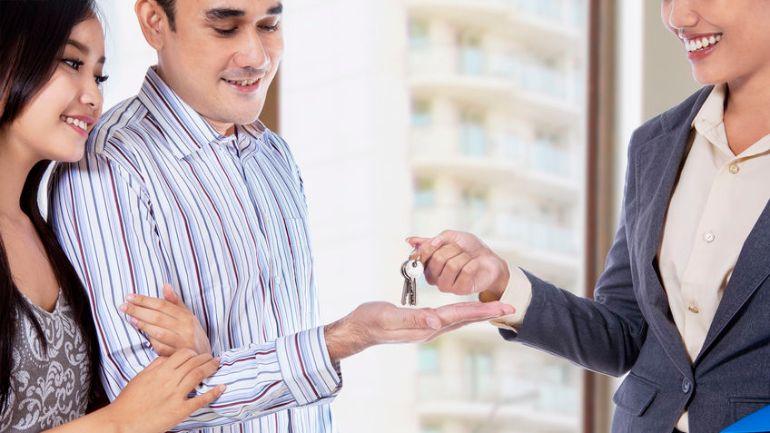 Against all odds, the property market has defied the recession which brought with it an economic contraction of 5.4% in 2020. Property prices have remained surprisingly resilient and the fourth quarter, which is typically sluggish, did not bring its usual year-end dip in demand.
According to the report, non-landed private resale transactions made up 54.5% of all transactions measured by the SPPI in Q4 2020, up from 42.7% in the previous quarter.
The surge of interest in resale properties can be attributed to several factors, which we will explore below.
Developer Sales vs Resale Transactions
Developer sales and resale transactions make up the two main options open to prospective home buyers.
Home buyers looking for brand new properties usually turn to developer sales, which mainly consist of recent launches that are pending completion. These are new housing projects that can be purchased directly from the developer. As such properties are still under construction when they are launched, buyers face a wait of up to several years before they can move into the property. New condo launches are the most common form of developer sale on the private property market.
A proportion of new home sales are sub-sales, which occur when a buyer purchases a new unit from a previous buyer before construction of the property has been completed. Sub-sales usually make up a very small proportion of the total number of new property transactions.
Resale transactions, on the other hand, are properties purchased from previous owners, with the buyer negotiating directly with the owner of the property. Unlike property bought through developer sales, the buyer can take possession of resale property immediately upon completion of the transaction.
For The First Time in 2 years, Resale Transactions Overtook New Sales in Q4 2020
Historically, the proportion of new sales and resales has tended to be fairly equal, with new sales usually doing better.
However, according to the URA report for Q4 2020, the trend was unexpectedly bucked when 61.3% or 4,249 of all private residential transactions were resale.
4 Reasons Why Resale Transactions Are Picking Up
Why have resale transactions surged ahead of developer sales? The following might offer some insight.
New launch prices are going up
Q3 2020 saw growing demand for new launch projects, and developers have been raising their asking prices as a response to burgeoning confidence on the part of purchasers.
As developers' prices rise, the price gap between resale and new properties widens, making the resale market look more cost-effective in comparison. This could explain why the spike in demand for resale property has come so soon after a rise demand for new launch projects in the previous quarter.
In addition, Singapore's property market tends to be fairly price sensitive, making the widening price gap particularly effective at convincing buyers to buy resale property instead of brand new.
BUCs are seeing delays
The possibility of delays may cause some buyers to turn to resale property instead. For instance, those living with their parents or eager to start a family might not welcome a longer wait.
Similarly, delays can mean not only a longer wait but also financial hardship for some buyers, pushing them to turn to resale property. For instance, some may need to rely on interim accommodation in the form of rental property for an extended period of time if their homes are not ready as scheduled.
Buyer preference for larger properties
The COVID-19 pandemic has brought about behavioural changes that may skew preferences towards larger properties.
With increased time spent at home and less time spent commuting to work or school, buyers appear to be showing more interest in larger, more spacious properties. Such properties tend to be found more easily on the resale market.
Potential lag in recording of resale transactions
Sellers in resale transactions, on the other hand, are free to extend the option to purchase if needed. This could potentially result in delays and a time lag before URA records a sale. The early months of the COVID-19 pandemic might have resulted in more buyers requesting an extension of their options, leading to a subsequent surge in recorded transactions in Q4 2020.
Will This Trend Continue in 2021?
The strong performance of resale properties is just one aspect of the property market's recovery following an initial slump at the start of the pandemic. It remains to be seen whether the rise in demand for resale property is a result of lasting shifts in behaviour and preferences.
More FAQs Related to Resale Property in Singapore
What is a resale condo?
Resale condos are condominium units that you buy from an existing homeowner (who may have previously bought the property directly from the developer or another previous owner). If this transaction takes place before the condo is built and inhabited, it may be considered a sub-sale instead of resale.
How can I buy a resale condo in Singapore?
What is HDB resale?
How much is a resale flat in Singapore?
HDB resale flat prices vary, depending on location, size and length of remaining lease. Typically, HDB flats are under $700,000, unless they are very spacious and/or in a prime district.
This article was written by Joanne Poh. A former real estate lawyer, she writes about property and personal finance and spends her free time compulsively learning languages and roller skating in carparks.