Loyang is a low-key neighbourhood that is not on the radar of most home buyers.  Thus, those living in Loyang have ample peace and quiet. At the same time, numerous facilities and amenities are just a short distance away in Changi, Pasir Ris and Tampines.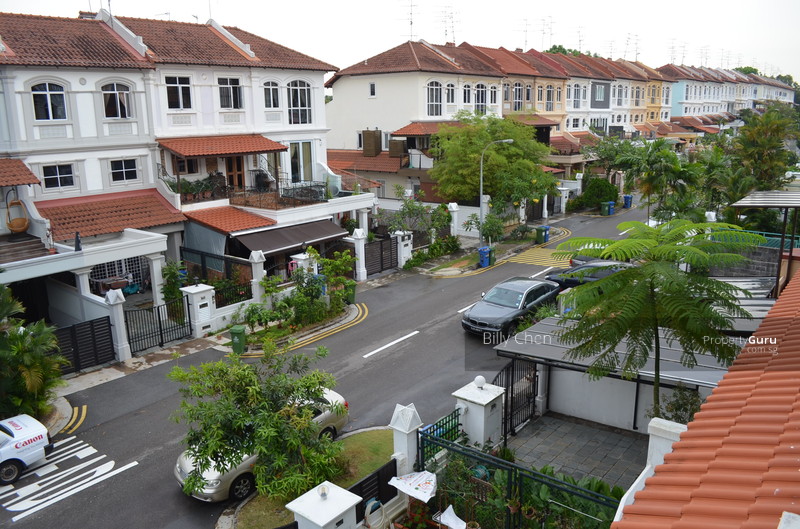 However, this little hidden gem of a neighbourhood may not stay secret for long. With the expansion of Changi Airport and rapid development of Pasir Ris, more of Loyang will be proposed for development. In addition, the completion of Jewel Changi Airport and the upcoming Cross Island Line will definitely add to buzz to the neighbourhood.
History of Loyang
Loyang is located at the eastern region of Singapore and sandwiched between Pasir Ris and Changi. Loyang is a subzone of Pasir Ris.
Prior to development, Loyang was mainly a rural area with a few kampongs. Loyang was said to be derived its name from Loyang Kampong that was once existed in the area.
As Singapore gradually developed, Changi Airport also expanded rapidly. Loyang's proximity to the airport played a huge role in its development. The area started off as an industrial area with aerospace and logistics companies supporting the airport.
Today, more and more companies are locating their plants in Loyang. There are also more residential developments, especially along Flora Drive.
What's in Loyang
The area started as an industrial area with Loyang Industrial Estate. Due to its proximity, a number of companies are from the aerospace and logistics industries. Examples of such companies include Hafary Logistics Centre, SATS Maintenance Centre, Thales, Barnes Aerospace, Pan Asia Logistics Centre and Goodrich Aerostructures. Walt Disney TV also has an office along Loyang Lane.
In recent years, there have been more residential developments in Loyang. Examples include the recently launched The Jovell and The Inflora which was completed in 2017.
Looking for a property in Loyang? Find an agent to take the hassle out of your home search. 
There are also ample amenities in the area. An upgrading exercise was completed for Loyang Point a few years ago. Loyang is also well-connected to the rest of the island with a bus depot and three MRT stations on the East-West Line serving the area.
There is a famous temple located along Loyang Way. Loyang Tua Pek Kong Temple was established in the 1980s when a group of friends built a hut to house figurines of different religions that they found abandoned on a beach. The temple had Buddhist, Hindu and Taoists deities as well as a Muslim shrine. A fire razed the temple in 1996 and a new temple was built. The new temple was named after Tua Pek Kong (god of prosperity) as it was the only figurine not destroyed by the fire. In June 2003, the lease on the temple's land expired and a nearby site was procured for the construction of a new temple. Donations poured in for the construction of the new temple which was completed in 2007. Today, Loyang Tua Pek Kong Temple is well known for its yearly celebration to welcome the God of Wealth on the eve of Chinese New Year as well as its two-metre tall statue of Ganesha (the Hindi elephant-headed god).
Loyang in 10 years
The proximity of Loyang to two larger towns; namely Pasir Ris and Changi, means that the future development of Loyang will depend very much on the future development of its two "big brothers".
Changi is expected to continue to be dominated by Changi Airport and its ancillary supporting amenities. Pasir Ris is expected to continue to develop primarily as a residential area. As such, Loyang is expected to develop along two very distinctive paths.
The part of Loyang located closer to Changi Airport can be expected to continue developing as an industrial area with aerospace and logistics companies taking up space in warehouses and hangers.
The side of Loyang closer to Pasir Ris is expected to continue developing as a residential area. When developers discover the charm of Loyang, they will source for development land for their residential projects. As progressively new homes in Loyang are propelled, home buyers will soon be intrigued by the appeal of Loyang.
Get the Guru View
Loyang is sandwiched between Pasir Ris, a buzzling neighbourhood that is fast gaining popularity, and the award-winning Changi Airport. As its two "big brothers" expand, Loyang is poised to take flight. The brand-new Jewel Changi Airport and upcoming Cross Island Line will only add to its appeal.