Using an innovative marketing stunt that rode on the hugely popular movie Spider-Man: Far from Home, Singapore's leading property portal, PropertyGuru, drew attention to its highly anticipated GuruDeals campaign. Long story short, there was a Spider-Man photo contest on Instagram and these are the winners. I just saved 2 minutes of your time (you're welcome).   
Hey guys,
Just swinging by to say a big thank you to everyone who participated in our Spider-Man GuruDeals 2019 Instagram contest over the weekend and helped make it a success!
While dropping by 18 malls in just 24 hours was no easy feat, the responses from you guys were overwhelming and made it worthwhile for me!
In all of my days fighting crime, and getting my butt whooped by some of the biggest villains around — Doc Oct, Mysterio, Green Goblin, etc — picking the winners for this contest is probably up there among the hardest tasks I've faced  — and that says a LOT because the photos were awesome!
But as Tony Stark said, "everybody wants a happy ending, but it doesn't always roll that way." 
So while I'll love to reward all the entries, alas, I can only select the ones that made my "Peter Tingle", tingled. If that makes any "sense" at all. 
Without further ado, below are the winners for the contest!
Special congratulations to our Grand Prize winner, kjinyao! You've earned yourself a $1,000 IKEA voucher for your creative pose. We love your photo because it's not every day that someone can lift Spider-Man, let alone attempting to kiss me! Can't say whether if your partner was too happy about it though!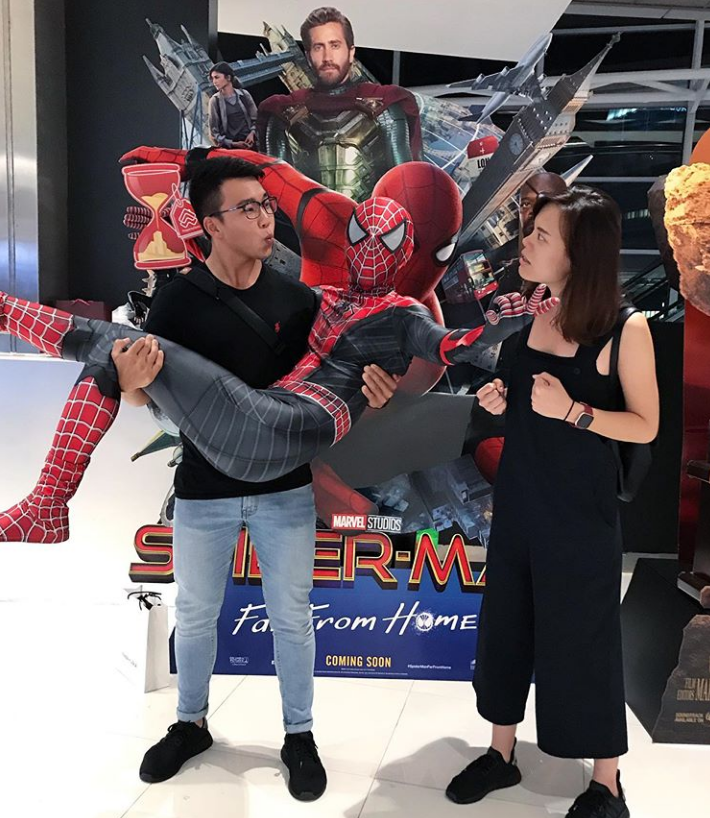 In addition, we also picked 5 other Silver Prize winners! So congrats to ridhwan_bin_rosli, sharingan_ismadi, salmonerah, ordinary_emak, and shuxianwang; you guys just earned yourselves a $100 Lazada voucher!
Last but not least, congrats to our Bronze Prize winners, sethmcspicy, mr_toh, ivy.seng.9, heavenlywangatchangiairport, and kevinleonardiho! You guys each won yourselves a pair of movie tickets, so if you haven't watched it yet, you can use them to catch me in Spider-Man: Far From Home.
Our PropertyGuru Heroes (including yours truly) chose the winners based on the creativity of their poses as well as how well they followed our entry requirements. 
Congratulations again to our winners!
Best,
— Your friendly neighbourhood Spider-Man
P.S: If you haven't yet, check out this interesting piece by the folks at PropertyGuru. It consists of the places I could live in Singapore, including a luxurious penthouse, a seaside home, and even Forest Hills, which is my neighbourhood in New York! 

P.S.S: Also, don't forget that GuruDeals 2019 is ending soon. It's the biggest property sale of the year, with savings totalling more than $2.5 million! So enquire for free now before time runs out! (Deal ended)
Victor Kang, Digital Content Specialist at PropertyGuru, wrote this story. To contact him about this or other stories, email victorkang@propertyguru.com.sg