Through our time at PropertyGuru, we hear of many interesting homebuying stories. This is one of them and it centres around a couple who made their purchase while they were in a long-distance relationship.
Before her new home, Tiffany, 28, lived with her friends in a rented apartment. When Bryan, 29, told Tiffany about his plans of moving back to Singapore permanently by the end of 2021, the two decided they would take the next step and start making plans to purchase a home.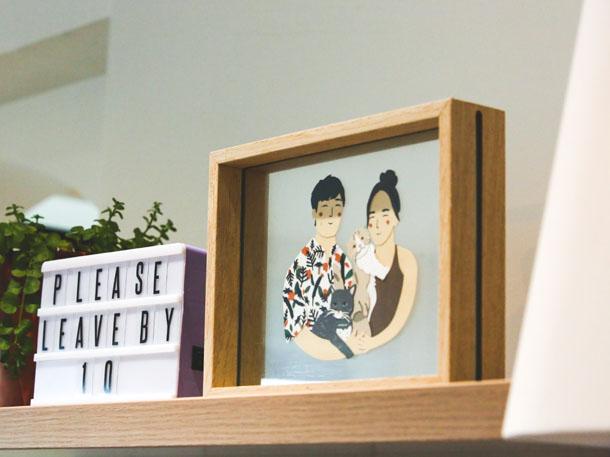 "When Bryan said that he'll be moving back to Singapore, we decided it's the right time to buy a living space together," Tiffany said excitedly.
The pair originally intended to start searching for a place when Bryan arrived in Singapore and to finalise their purchase by the end of 2022. But with the emergence of the Delta variant, they realised COVID-19 wasn't going away anytime soon. They further rationalised that the costs might work in the favour of purchasing an apartment earlier. And just like that, they brought their home-buying plans forward.
"I saw how quickly the housing prices were rising all over the world and so when Delta hit, I figured that the situation was not going to get better and prices will continue to rise," Bryan quipped.
He added that pushing it forward makes sense for them because they had a timeline and bringing it forward would also result in Tiffany saving on her rent.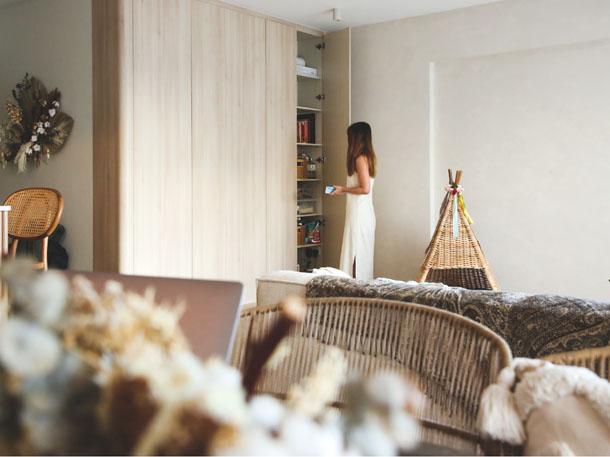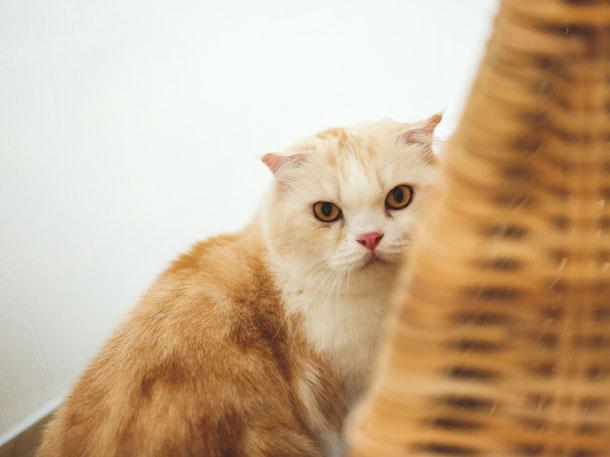 A Decisive Couple
"When you decide to buy or rent real estate, PropertyGuru is one of the first brands that comes to mind, so it's a no-brainer for us," explained Tiffany.
She added that this wasn't her first time using PropertyGuru as she found her previous flat on the same platform.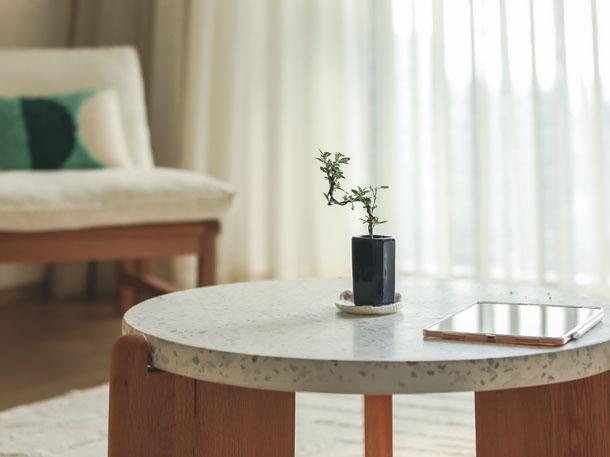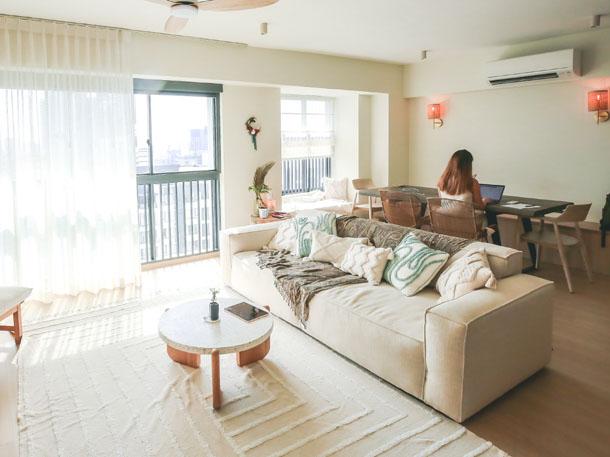 The couple had a few simple criteria: a central location and a place with future selling potential. They first whittled down their choices to properties in the Boon Keng neighbourhood, where Tiffany had lived for three years, and the Tanjong Pagar area, before settling for the latter.
"Living in Boon Keng spoilt us, so we knew we always wanted somewhere central. Also, we didn't want to commit to this being our forever home since it was our first home, so having a selling potential in the future is a must," said Bryan.
"Bryan is pretty flexible and he was overseas at the time, so he joined me for viewings via video chats only. I visited five flats in one day and put an offer on the first unit I saw that night. The process was quick," Tiffany remembered.
Once Tiffany saw her home on the high floor, which gave her a sweeping view of the Singapore skyline, she was convinced the four-room unit was the one.
"Other flats that I saw had a blocked view, so it's definitely a plus here," Tiffany grinned.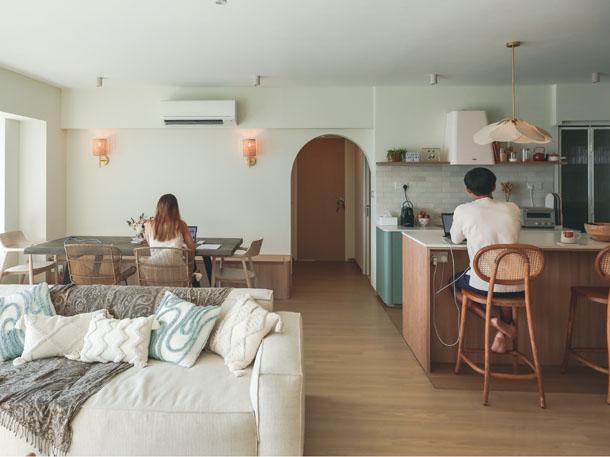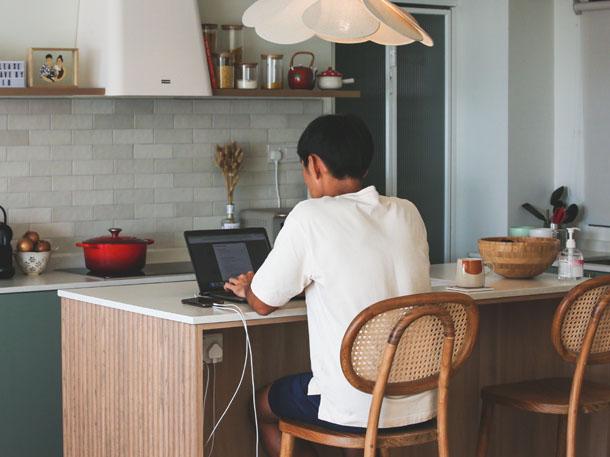 Moreover, the previous owner had hacked down the walls which worked in the couple's favour as they wanted a more open space. They ended up hacking another wall in the half-open kitchen to combine the living room, kitchen, and dining room spaces.
Aside from the hacking, renovations were minimal. Bryan and Tiffany did a DIY limewash paint job.
"It's cheaper to paint the walls ourselves and we wanted to feel like we 'contributed' something to the renovation process."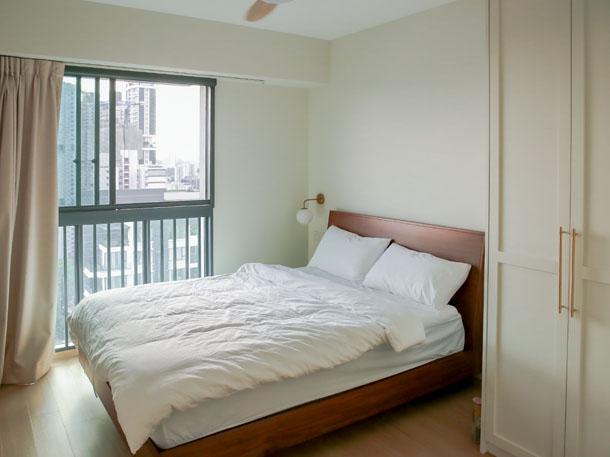 Spoiled in Tanjong Pagar
Living in Tanjong Pagar has indulged Tiffany's taste buds to no end.
"There are many options here, you'll never run out of delicacies to choose from, either for lunch or dinner. I'm very spoiled by all the choices as I can order anything I crave at any moment easily," smiled Tiffany.
As for Bryan, what he enjoys most about his home's location is the running route it offers. He runs to the Marina Bay and the Tanjong Rhu areas a lot, so he appreciates the easy access to the park connectors.
As of now, Bryan and Tiffany are pleased with their living space. Their next home improvement goal is to get a TV soon.
"Nowadays, having a mobile device would suffice for all your entertainment needs, and we've always been used to watching shows on our laptops. Perhaps in the near future, we might consider a projector instead", added Bryan.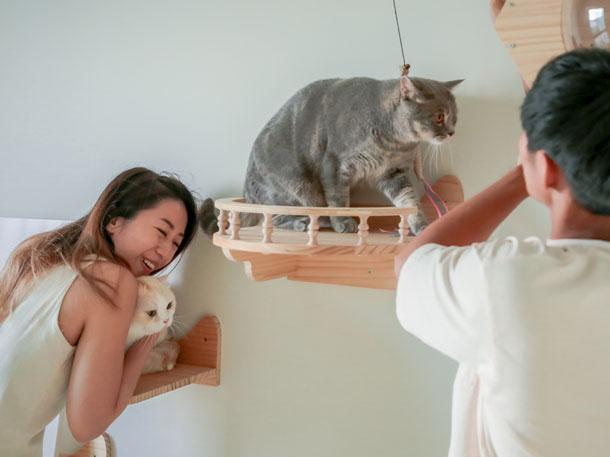 Aside from adding a television, Tiffany mentioned that she wants another cat, a third for them, which Bryan quickly chimed in, "It's a maybe, don't get too excited yet."
All images featured in this article are owned by PropertyGuru and should not be used without permission.