As a major dining and entertainment hotspot in Singapore, Tiong Bahru experiences no shortage of retail shops, cafes, restaurants and bars.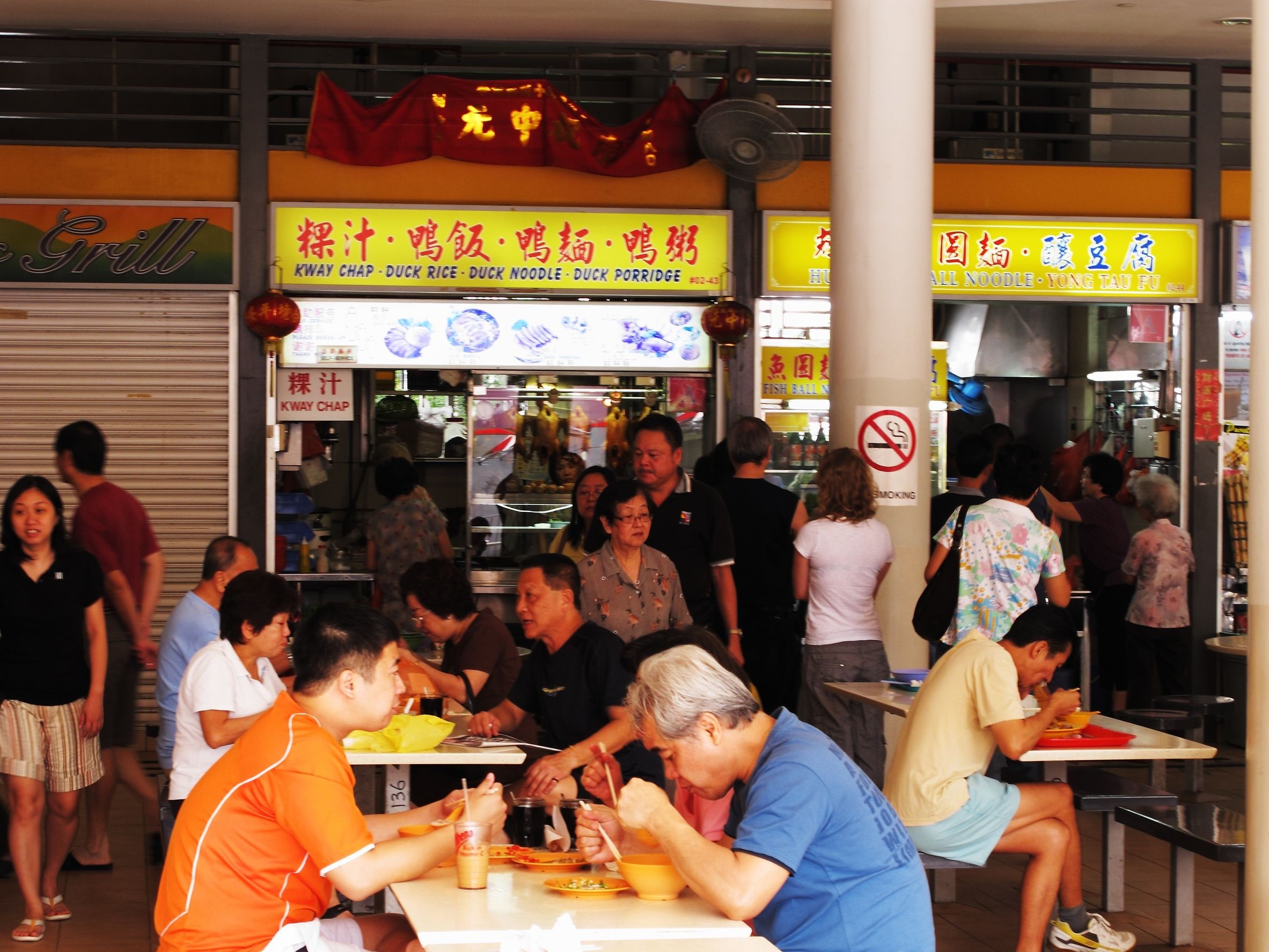 Tiong Bahru's food scene
A major F&B and lifestyle destination, it's home to a lively culinary scene that welcomes new entrants on a regular basis.
A plethora of restaurants await, from family-run seafood restaurants to more contemporary options. Well-known options include House of Peranakan Petit, Sin Hoi Sai Seafood Restaurant and The Tiong Bahru Club.
Popular French-style bakery, Tiong Bahru Bakery, has spawned outlets at Orchard, City Hall and Chip Bee Gardens, but its original outlet on Eng Hoon Street is still its most celebrated.
Tiong Bahru Market, which consists of a wet market and a hawker centre, was reopened following renovations in 2017 and houses numerous acclaimed stalls including Koh Brothers Pig Organ Soup and Tiong Bahru Hainanese Boneless Chicken Rice.
The area is a favourite destination of self-professed cafe hoppers, and many Singapore residents visit for brunch on weekends. The area is home to some of the island's best known cafes, including Forty Hands, Ps. Cafe Petit and Drips Bakery Cafe.
The area is also rife with bars, including the sprawling Tiong Bahru Bar, Coq and Balls and Lee Tai Fu, with newer establishments popping up frequently.
Shopping
Tiong Bahru Plaza is the area's major shopping mall and is integrated with Tiong Bahru MRT station on the East-West Line.
The mall contains six floors of retail and F&B options, as well as a food court and an NTUC FairPrice supermarket. 
The area's local cinema is located on the fourth floor of Tiong Bahru Plaza, courtesy of Golden Village.
Search for properties for sale near Tiong Bahru Plaza.
Parks and Heritage
Tiong Bahru Park, located five minutes' walk from Tiong Bahru MRT station, features fitness corners and a children's playground, as well as a foot reflexology footpath. It is also home to a Therapeutic Garden, which consists of various themed botanical landscapes.
The area's Heritage Trail features sites such as art deco buildings dating back to the 1930s, the former grounds of the bird corner, Hu Lu Temple and graves of significant people.