To comply with GDPR we will not store any personally identifiable information from you. Therefore we will serve sub-optimal experience where some features such as Login/Signup are disabled. However, you will be able to search and see all the properties, see agent contact details and contact them offline on your own.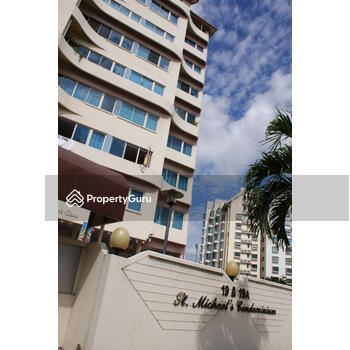 19 Saint Michael's Road
Condominium
Completion 2002
3

reviews for this Condo
Private location

Pros: This area feels like a private district near to a busy cross-junction. St Michael's name sounds nicer and more upmarket than staying at some random street name. Cons: But that's just because the name that sounds good. Not entirely sure if this area feels cosy or lovely at night, but the junction turning in is quite tricky for drivers because the turn is quite sharp and not very obvious. Traffic is very bad when negotiating your way out of the street towards the highway. Be prepared for jams most of the time. The apartment looks like a HDB inside and out and the pool is laughable. Why You Can/Should Buy: This is freehold. Rooms are quite big. They don't make these anymore.

I bought one

This is a slightly older condo with a more open layout than others I have seen. The units are larger than current designs and are well priced psf. The facilities are adequate. The location is good for drivers, so so for others.

Mdm

This is a small condo. Very close to city. Just 10-15 mins drive from orchard and Shenton Way. Well connected by public transport. Good for families. Very friendly neighbors.