Checklist for the Ideal Home
After speaking to a friend who works as an agent, they decided to go on to PropertyGuru to shortlist homes based on their desired location, budget, and most importantly, the size of the home. "With its user-friendly interface, PropertyGuru helped us to whittle and sort down the potential homes easily. Afterward, we would call our agent to schedule a viewing," explains Bing Da.
Blessed to Find 'The One'
For the initial viewings, there was nothing that seemed right for them. They continued their house hunting, and as it turned out, Bing Da discovered a unit in Serangoon that fit their criteria. However, the asking price was above their budget. "We put in a lower offer and not surprisingly the offer was rejected," Winnie reminisces.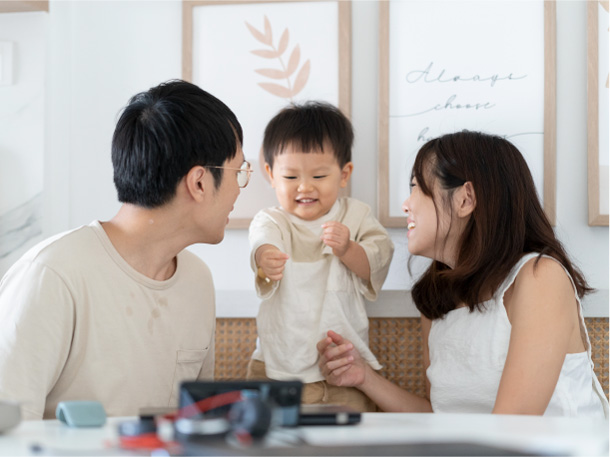 Being near Winnie's parents' house means they no longer have to spend much time picking up and dropping their kids, unlike their previous home. "In our previous place, we spent lots of time picking up and dropping off the kids. Now, it's just minutes away, we can drop by whenever," says Winnie.
"We still went ahead to fully renovate the house; we removed and built back some of the walls. There were many partitions when we first arrived. We wanted a more open concept living, making it easier to watch over the kids while we are doing chores like cooking," says the couple.
For the interior, they opted for neutral, bright colours with wooden floorings. Storage areas surround the space to keep the kids' toys tidy. "As our kids are still growing, toys are necessary to keep them entertained. The storage area allows us to avoid the mess."
They are happy with the place they live in and have no plans to move anytime soon. "We just registered our daughter to a primary school nearby which also has a secondary curriculum, so we will stay here indefinitely. And the view that we got is not too shabby either, it is of bungalows of private residences," Winnie grins.
All images featured in this article are owned by PropertyGuru and should not be used without permission.