Like many couples in Singapore, Mareenah and her husband first lived with her parents at the beginning of their marriage. Eventually, they decided to find their own place once they were financially stable. While it was nice to continue living in her childhood home, the couple felt it was time to start their new chapter with a new home, especially with a growing family.
"It is a place I grew up in, so after being married, we thought it would be nice to create new memories elsewhere and have a place to ourselves, giving us a sense of independence," said Mareenah. However, they knew they did not want to move too far away.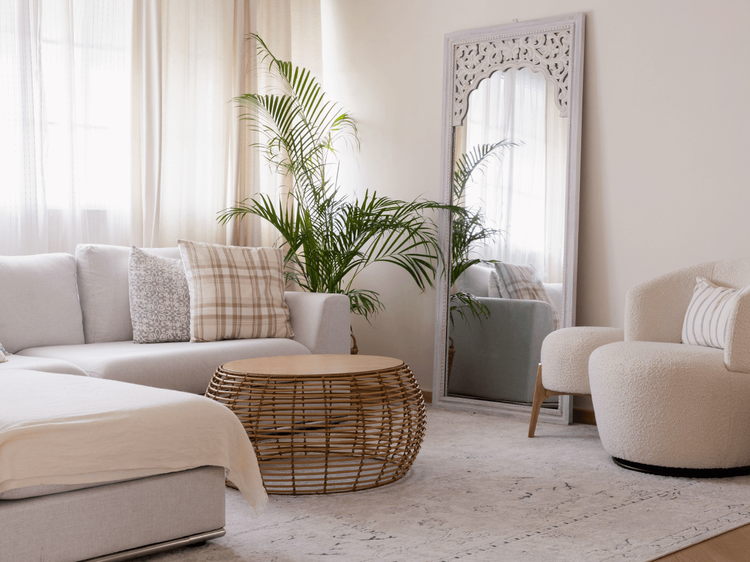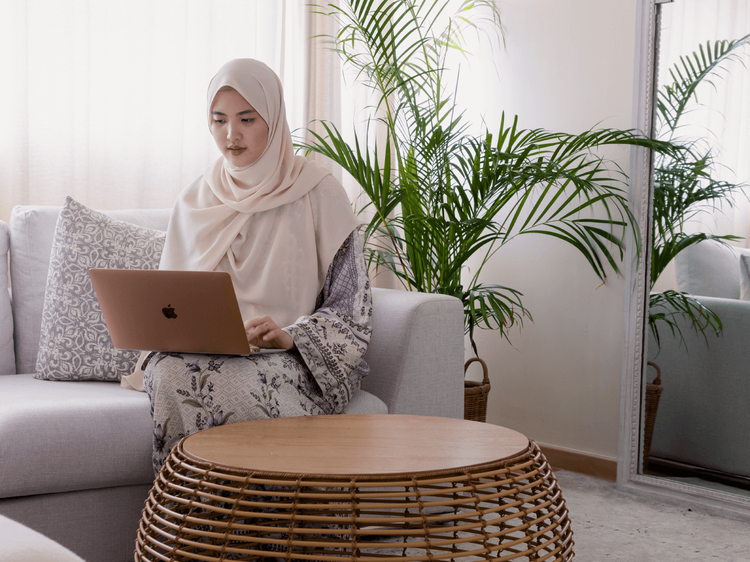 She is an entrepreneur, owning a boutique in the East Village, while her husband is a chemical engineer.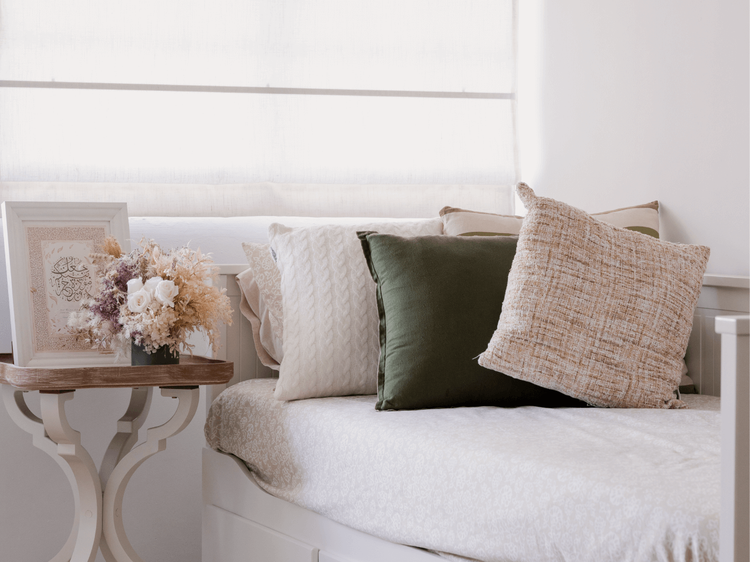 Overcoming Obstacles to Find The Right Home
Aside from being close to her parents, Mareenah also had several other criteria for her home: she wanted a corner unit with a large, open living and kitchen space, and bedrooms clustered at one corner. "We wanted a sense of privacy, and having the existing layout suit our preference would mean that we can save money as we would not need to hack down the walls," Mareenah added.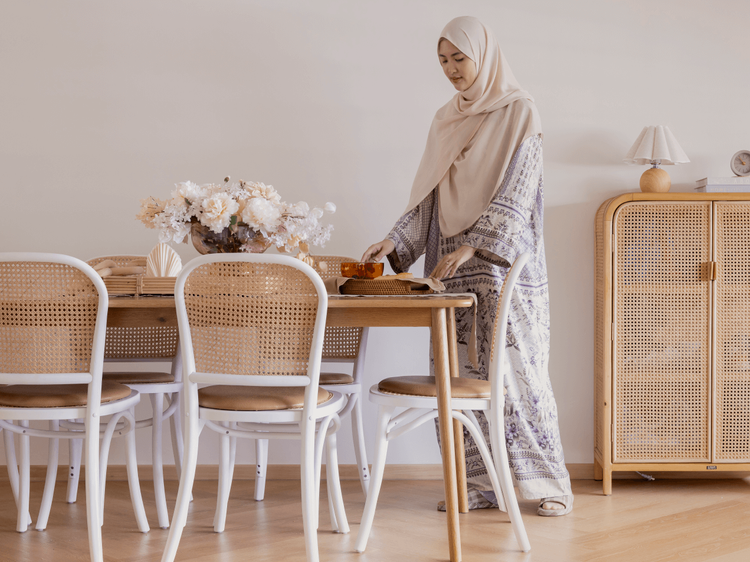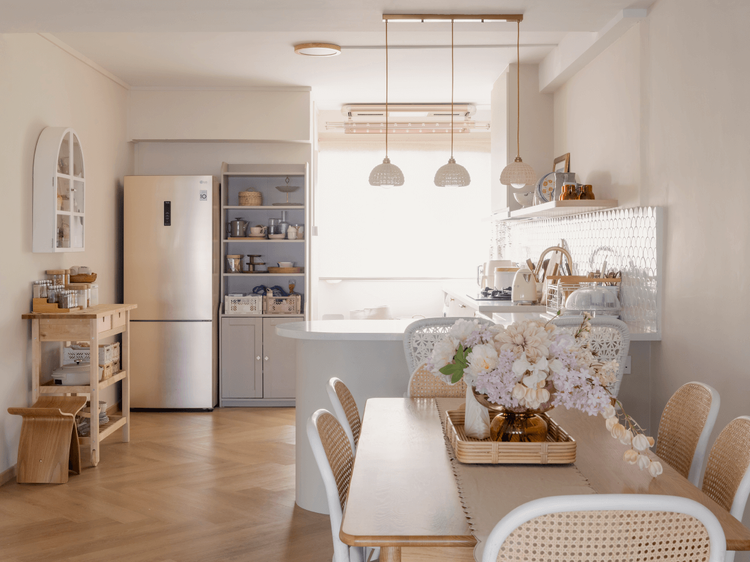 "Originally, we planned to stay in the same block as my parents, but due to the ethnicity quota, we were unable to do so, and our options were limited as we could only purchase from Malay owners," she said.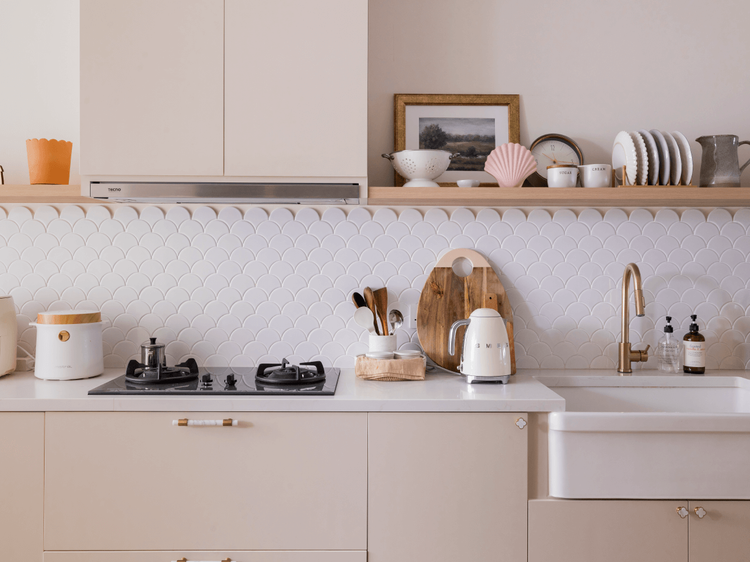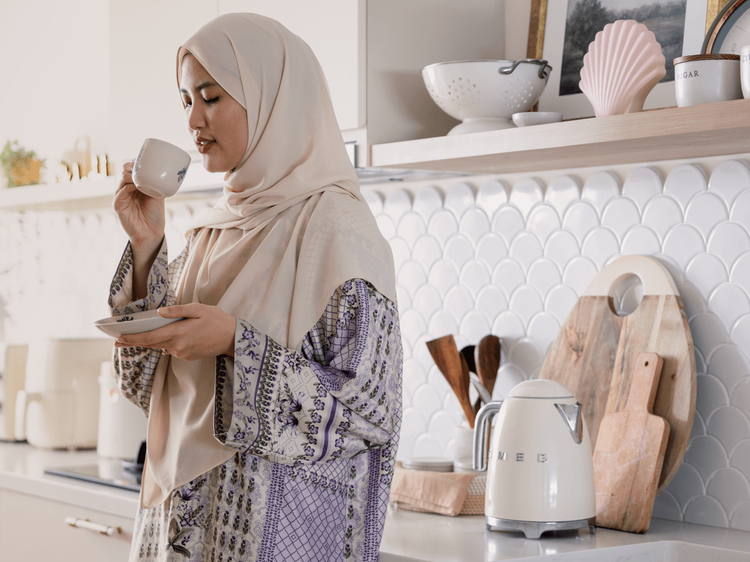 With the agents' contacts listed on the listing, she called the agent beforehand to ensure the seller's ethnicity so that they would be eligible for purchase. As she put it, "It was worth it to check the site regularly as we found the one that ticked all the boxes in the end."
One Viewing Was All It Took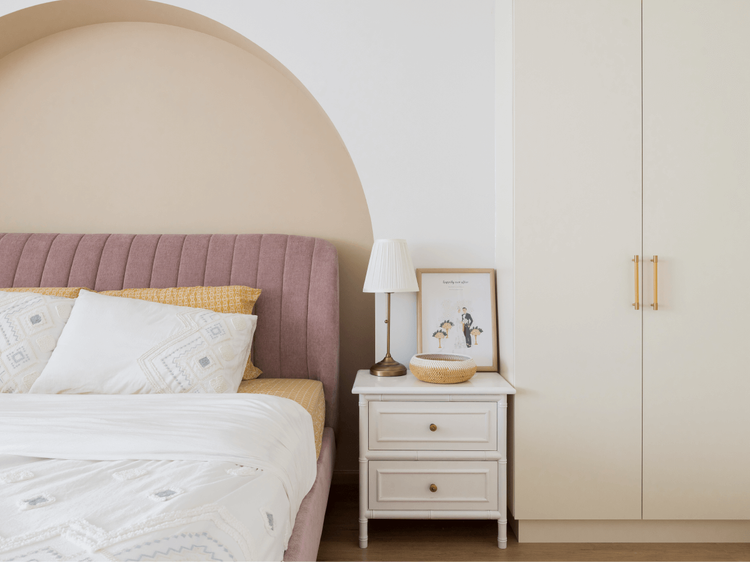 Ultimately, Mareenah only viewed one unit. "Our son was rather afraid of people when he was a baby. Therefore, we usually had difficulty convincing him to enter a stranger's home, but surprisingly he was happy to be entering that unit upon viewing as if he knew it would be his new home," Mareenah remembered.
Her son's willingness was the thing that sealed the deal; she immediately put in an offer on the spot.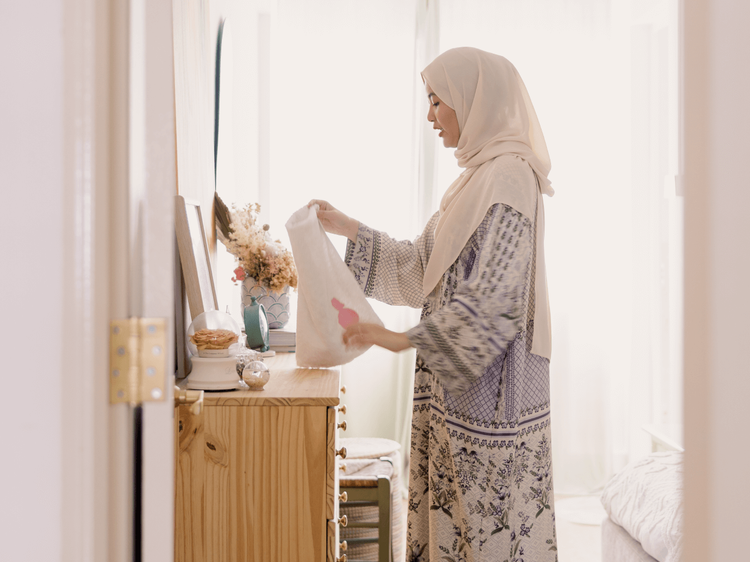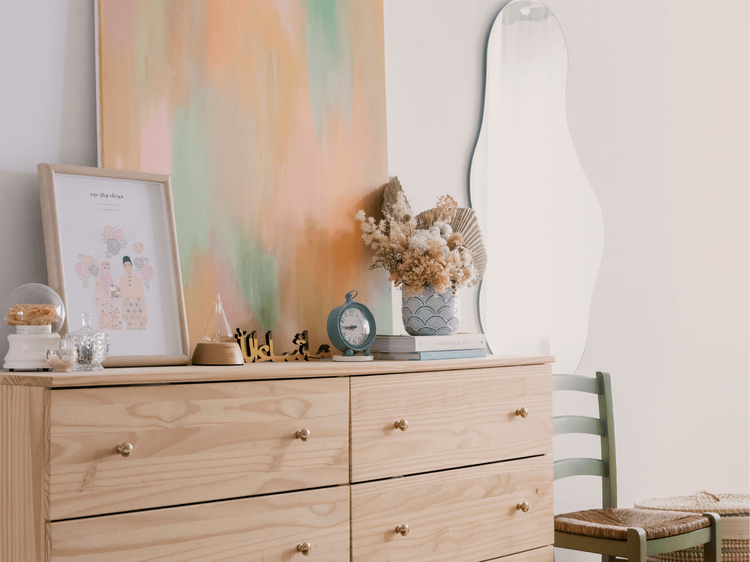 Granted, she removed all the built-in furniture and revamped all the tiles and paint, but the "bones" of the unit are still there. "We also changed the kitchen cabinets and the toilets since they have aged," Mareenah noted.
Forever Home, At Least For Now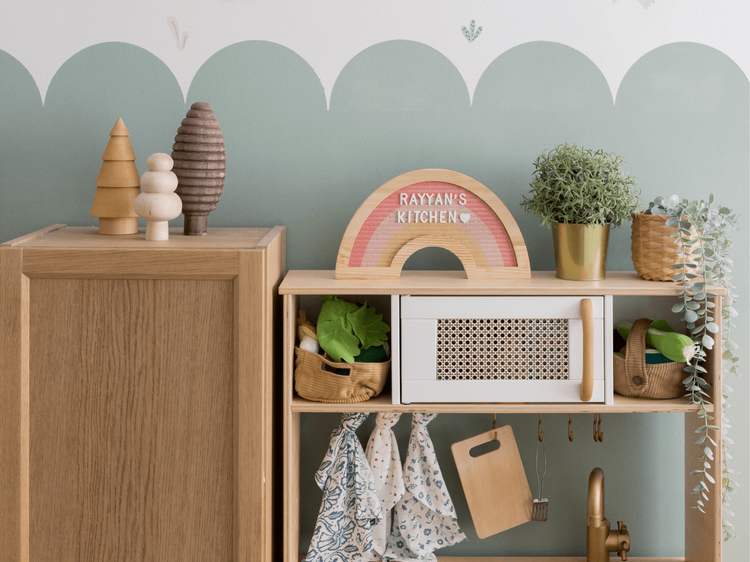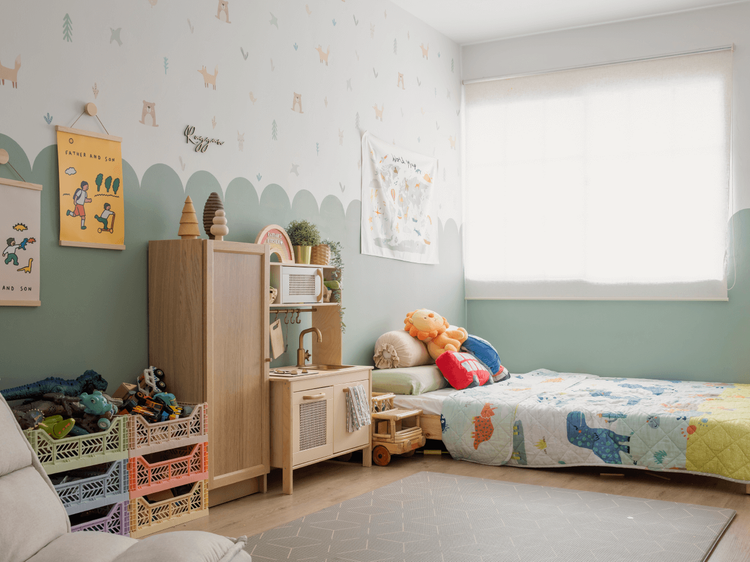 Having grown up in Pasir Ris, both Mareenah and her husband know the area very well. "I knew it inside and out like the back of my hand, so it is nice," Mareenah laughed. The unit is also near everything she needs, from the neighbourhood market and malls to parks and beaches, offering both nature and necessities.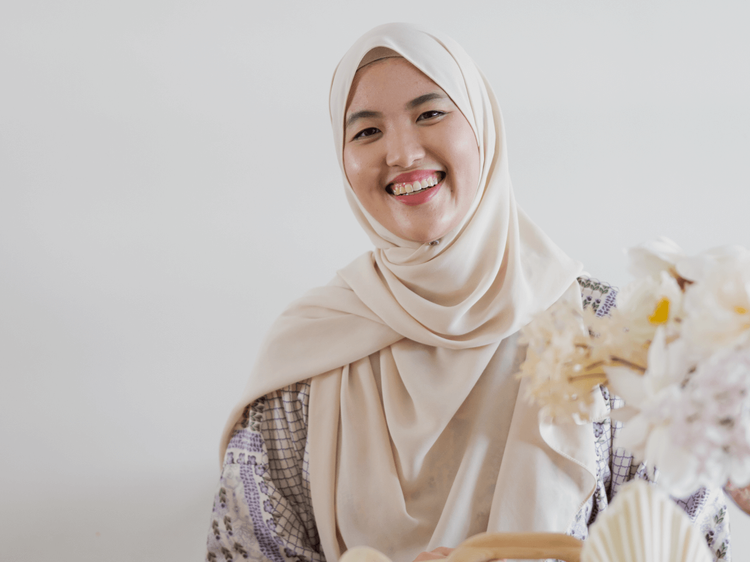 "We plan to upgrade once the MOP is fulfilled; to find a bigger house as our family grows, where our children can grow up and our parents retire too. We would definitely use PropertyGuru again when the time comes," Mareenah shared.
All images featured in this article are owned by PropertyGuru and should not be used without permission.