4 Documents To Refinance Your Home Loan: Checklist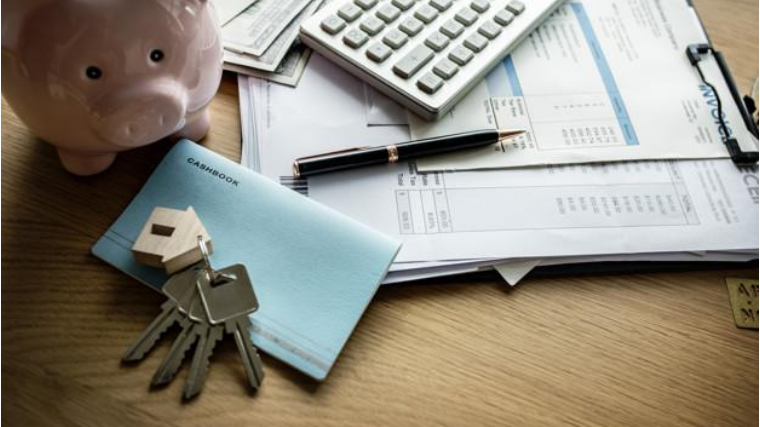 Whether you're just starting to think about refinancing or you've already shortlisted your top home loan packages, you'll need 4 key documents to begin the process. Being prepared and having the right paperwork can make all the difference in securing a better rate to save more money in the long-run. Keep reading to find out the documents you'll need to refinance your mortgage.
Documents to refinance your home loan
Interest rates are set to rise in 2022, so act now! Refinance your home loan to secure record low mortgage rates while you still can.
Check out SmartRefi to track your mortgage against daily rates and be notified of the best times to refinance, or speak to PropertyGuru Finance mortgage experts for unbiased advice and recommendations.
1. Refinancing your HDB flat
To refinance your HDB flat
, you will
need information about the flat as well as your current financial situation.
The flat information includes details of when you purchased your HDB, the purchase price and your flat's occupiers.
The financial information contains information about your account balance on your mortgage loan,
whether that's
from HDB or from another financial institution.
To
access this
information:
Login to

MyHDBPage

via SingPass

Select 'My Flat' on the menu

Choose 'Purchased Flat'

Click 'Financial Info' and 'Flat Details' to download a copy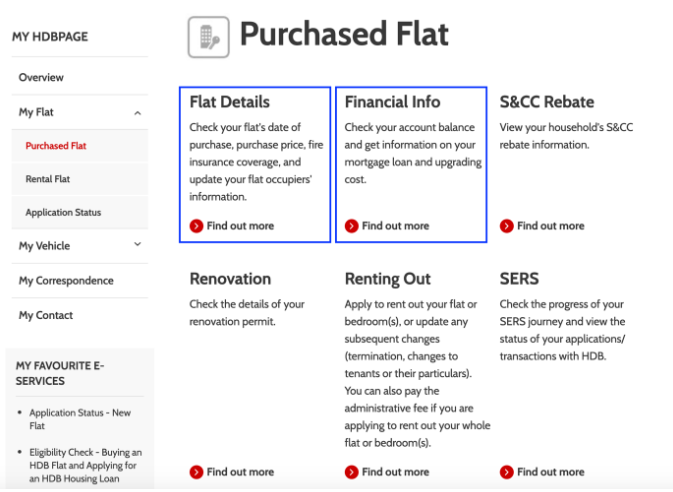 2. IRAS My Property Tax Page
When you refinance your home loan, the financial institution
will want to know whether the property is owner occupied for the purpose of TDSR exemption. If the property is occupied by the owner, TDSR requirements become less stringent.
That's why you need to download the information from your
IRAS MyTax portal
as one of the documents for submission to the financial institution.
To download the My Property Tax Page:
Login into the

IRAS MyTax portal

Select the 'Property' tab

Click 'View Property Portfolio'

View and download the details of your property portfolio
3. Latest IRAS Notice Of Assessment
In order to extend a home loan to you, the financial institution needs to know whether you have the financial capability of repaying
the loan
. The financial institution uses your income as a gauge of your financial capability of repayment. This is why you also need to submit your latest IRAS notice of assessment when you
are applying
to refinance
. The
N
otice of
A
ssessment contains your annual income for the latest financial year and how much tax you were subjected to.
To download your
Notice of Assessment from IRAS:
Login into the

IRAS MyTax portal

Select 'Notice' tab and then 'Individual'

Download the latest 'Notice of Assessment'
4. 12 months of CPF contribution
Apart from
your IRAS Notice of Assessment, you will also need to provide 12 months
of
CPF contribution
statements
.
To download 12 months of CPF contribution statements:
Login to your

CPF account

via SingPass

Under 'Section B', select 'Contribution History'

Choose 12 months as period of contribution

View and download the statements of CPF contribution
Need help refinancing your home loan?
Our Home Finance Advisor can help you:
Save time – Discover the latest property market trends and insights

Save money – Access personalised home refinance advice based on your goals

Make smarter property decisions – Explore and compare bank packages
Disclaimer:
The information contained in this article is intended to be of a general nature only. It has been prepared without taking into account any person's objectives, financial situation or needs. PropertyGuru recommends that you seek professional financial advice before acting on any information in this article.